10 Simple Home Maintenance Checks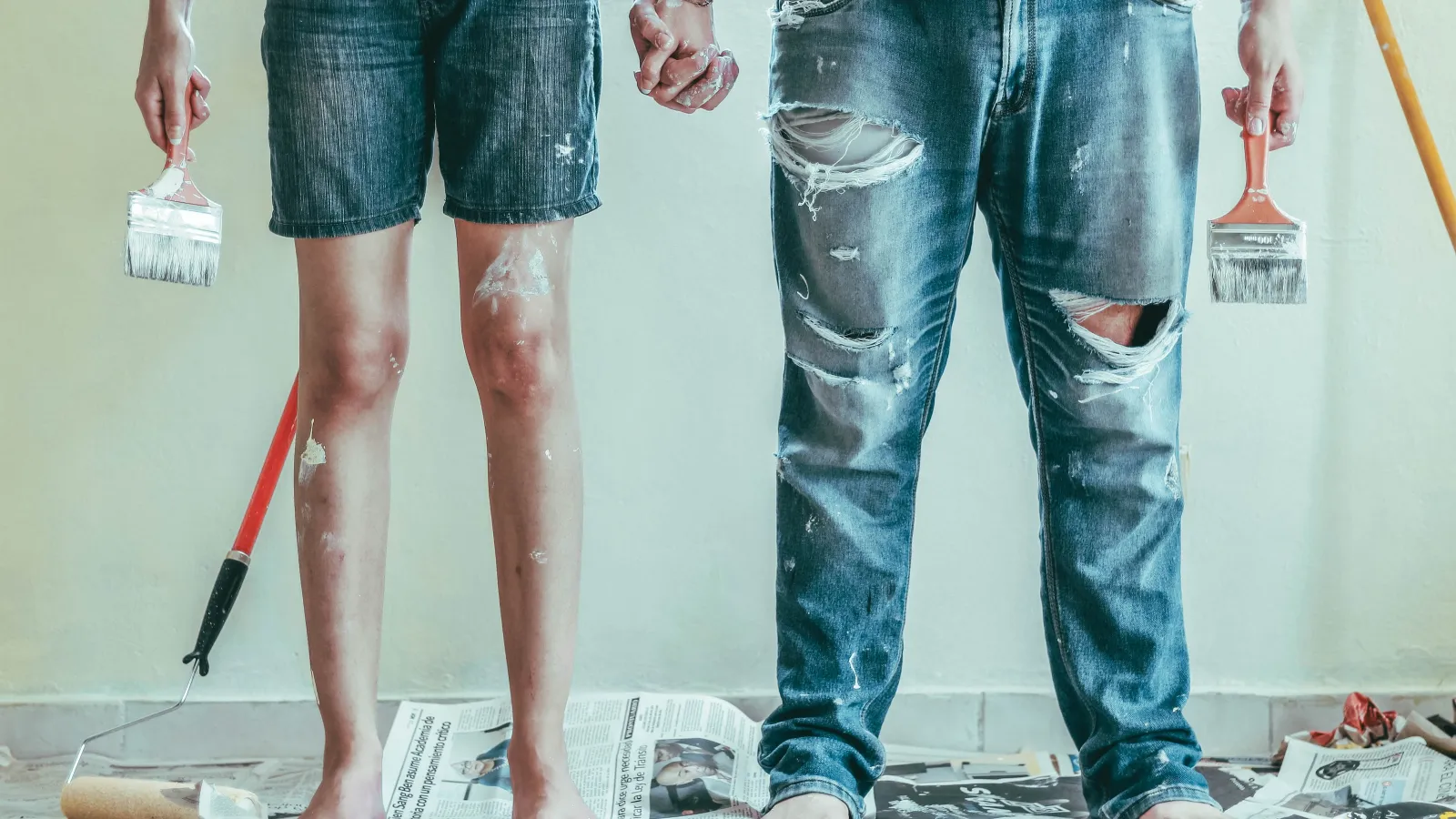 As the winter weather starts to fade and the temperature starts to rise, then we have some good reasons to head outside and enjoy our homes and yards.
Plus, in the next few weeks, there are some great reasons to celebrate. From holidays like St. Patrick's Day to Easter Sunday and celebrations like March Madness, there are a handful of reasons that you may have some guests over your home.
Regardless of your plans to host any festivities, now is a great time to complete some simple home maintenance inspections.
Winter weather can cause some minor or significant damage around the yard, so start by thinking about areas your guests will notice.
To help, here are some simple do-it-yourself home maintenance inspections to take stock of the high traffic areas of your home.
Quick Exterior Home Maintenance Checks
The greater Atlanta area had a relatively smooth winter, but did experience some cold spells and a few snowstorms. Although any signs of winter weather have faded away, take this opportunity to get some fresh air and check out some of the exterior of your home.
There are a few quick checks you can perform over the next few weeks in order to know if any damage occurred. In particular, if you notice any larger fixes are needed, then you'll have sufficient time to address before the summer season gets started.
Check the Home's Exterior
The exterior of our homes are made of various materials. From stucco and brick to wood and vinyl siding, winter weather impacts these materials differently. As you inspect the siding and trim, look for cracks, warping, separation at joints or anything that stands out because because moisture can get inside the exterior walls and cause possible mold problems.
Check Any and All Railings
A significant and understated safety feature are the various railings around the house. As you inspect the top and bottom of the vertical posts, balusters and top rail, place a little pressure on the railings because rain and sun mixed with winter and summer storms can cause some deterioration.
It is important to keep railings in proper condition to maintain the safety of your stairs and decks. Plus, check local building codes because typically railings should be at least 36 inches high.
Check the Roof
During the winter, it can be hard to check your roof following any storms. In particular heavy winds may cause tree branches to damage or rip shingles. It is important repair, replace or fix broken shingles to prevent water damage because water may create significant leaks and may cause mold or possible structural issues.
While it is possible to fix damaged shingles yourself, many people rely on professionals because working on a roof requires special equipment, as well as, extra safety measures.
Check the Fences
Fences provide privacy, security and safety to your property. Fences and gates keep children and pets inside the yard. Take advantage of the increased visibility to inspect fences and check for any loose posts before the lawn and other landscaping starts its spring growth.
If you notice any issues, then fixing fence posts are great weekend DIY projects. Check out this explainer video from eHow for more information.
Check the Gutters
Many homeowners clear gutters of debris before winter, but it is also wise to clean them after winter as well. Allowing rainwater to freely flow away from your home helps prevent water damage to eaves and exterior walls.
Additionally, consider washing the gutters to check how water flows away from your house. If you notice any issues, now is the time to fix them prior to typical April showers.
Simple Interior Home Maintenance Checks
When guests arrive, hosts will want to present their best home possible. This is a fact of nature that happens all year round as we all feel obligated to tidy up and provide a clean space for guests. As the seasons start to change, take the upcoming festivities to check some under the radar home maintenance activities to impress your guests.
In general, during the winter, we tend to remain cooped up in the house, so take some small steps to focus on your air quality.
Check the Ice Maker in the Refrigerator
Many refrigerators come with ice makers. If you are having guests, then you'll undoubtedly serve some beverages, so make sure the ice maker - and water lines - are working because water lines can get clogged with mineral deposits that are naturally contained in water.
To inspect, then reference your refrigerator's user manual. If anything looks out of the ordinary, then you can always call a professional to review.
Check the Vents
HVAC systems work all year long to deliver hot or cold air throughout the house. Check your vents along the floor, walls and ceilings and dust (or vacuum) the vents and grille. But be careful because vents can be sensitive and gently reach inside the duct to remove dust and debris.
If there is a significant amount of dust, then consider calling a professional to clean the entire ductwork because excessive dust can really impact your home air quality.
Check the Attic and Crawl Spaces
In addition to checking the vents, check and inspect the attic and any crawl spaces to clean dust and debris. The vents within the attic and crawl spaces will ensure that quality air flows throughout your home during the summer.
For that extra effort to improve your air quality, then keep that ladder around from cleaning your gutters and use a broom to clean the outside of attic vent as well.
Spice Up the Living Room with Some Plants
Another great way to spice up the living area and also improve your home air quality is by adding a few select plants. In addition to filtering air throughout the home, new plants freshen rooms and can help bring them to life.
Steam the Carpets
For those homes with carpet, then homeowners are aware of how everyday living causes some wear and tear. Steam cleaning your carpets is an easy DIY activity that will help remove dirt and dust, along with odor and bacteria from your carpet and create a healthier living environment.
Our team works with homeowners everyday to help make their homes better. We tend to take things for granted that consistently work, then are frustrated if (and when) they don't. From fence posts and railings to refrigerator ice makers and vents, there are many small things that will make a big difference if (and when) they break down. Regular home maintenance helps prevent expensive damage, so we suggest taking the time to check and inspect all aspects of your home throughout the year.
At Snappy, we have extensive experience working with all facets of the home. In particular, we often overlook minor things that affect our home air and water quality. We are here to help 24/7, day or night, so call today with any questions.