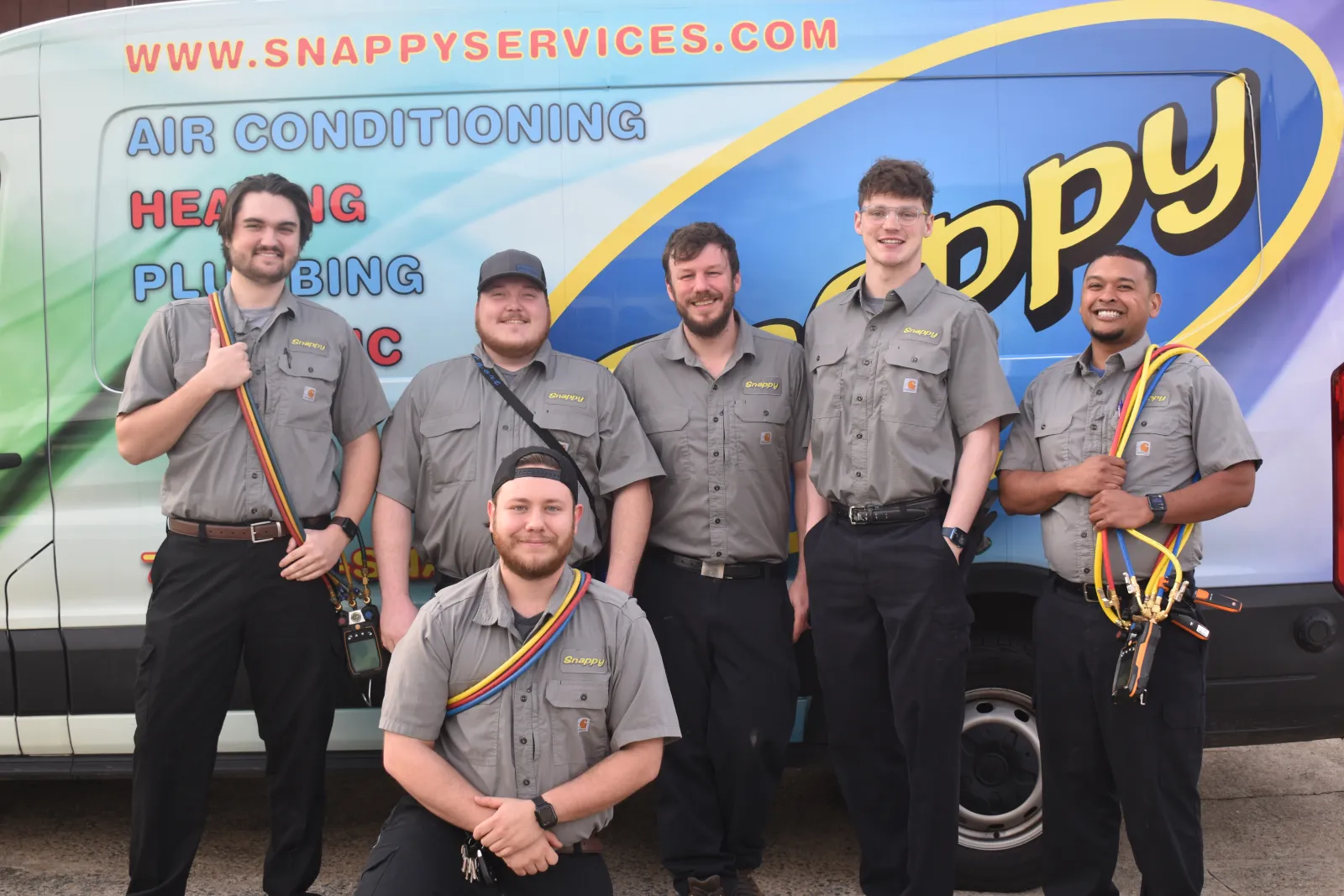 WHY USE SNAPPY?
Service in a SNAP! Same Day Service Available!
Lifetime Parts & Labor Warranties
4.8 Google Rating w/ Over 1000 Reviews

Flexible Payment Options
Locally Owned & Operated
Upfront Pricing
Awesome Service Technicians & Employees
Supports Multiple Local Charities & School Sports Programs
Our Service Techs Receive On-Going Technical Training
Because We Want to Earn Your Business!
Schedule Service in 3 Easy Steps
See What Your Neighbors are Saying
"This is the second time we've use Snappy Services and we have been very pleased with them. They do great work, are very professional and keep their appointments to the scheduled time."
Allison K.
"This company is top notch! I found them via google and read reviews before booking them. Dennis and Steven were very knowledgeable and trustworthy. Keept me up to date throughout the entire process. Highly recommended. Will use again in the future!"
Nicholas G.
"I have the annual preventative maintenance plan. This time around during the summer checkup I decided to fix a couple of issues with the AC being reported in previous visit. Clyde Goins the technician explained to me without sale pressures the situation. He created the atmosphere of trust and provided many other recommendations. He installed both parts. I highly recommend Clyde and Snappy Electric. A seasoned technician who knows what he is doing."
Ozzie
Need To Know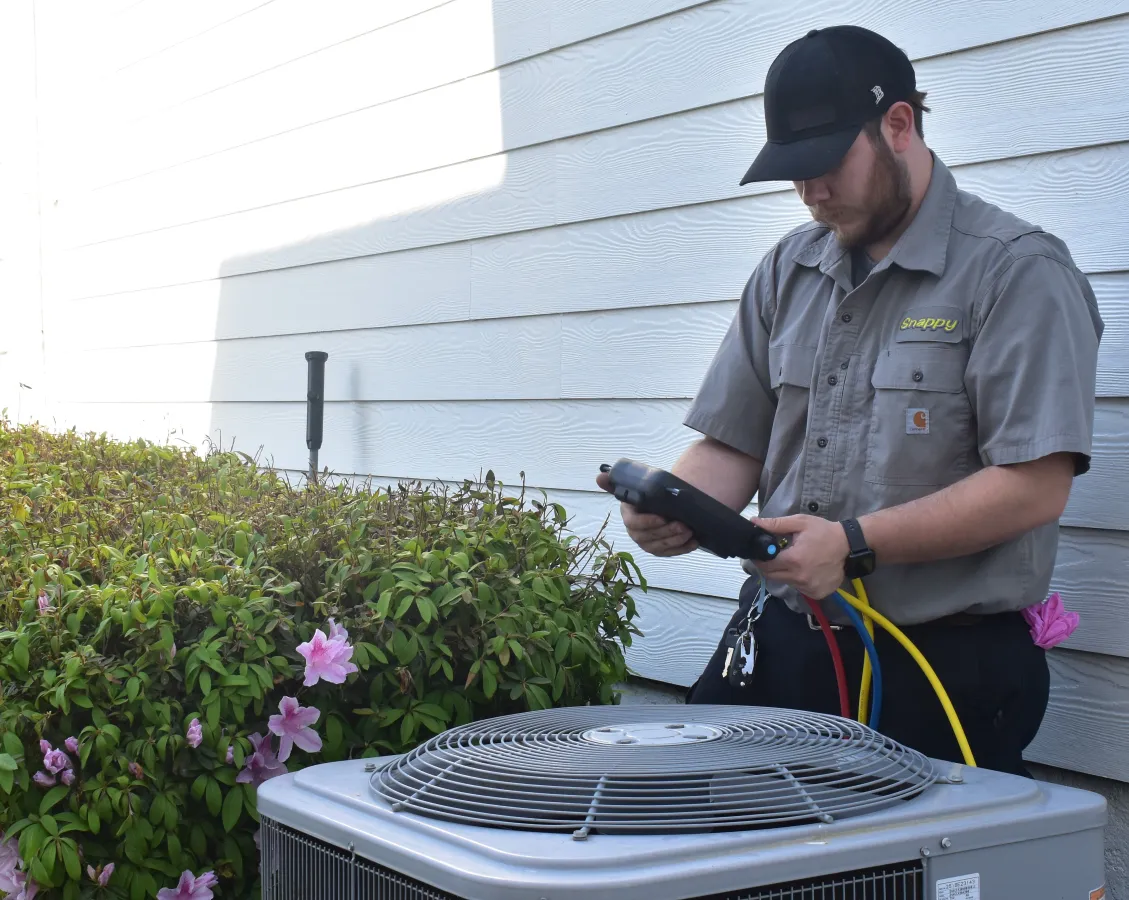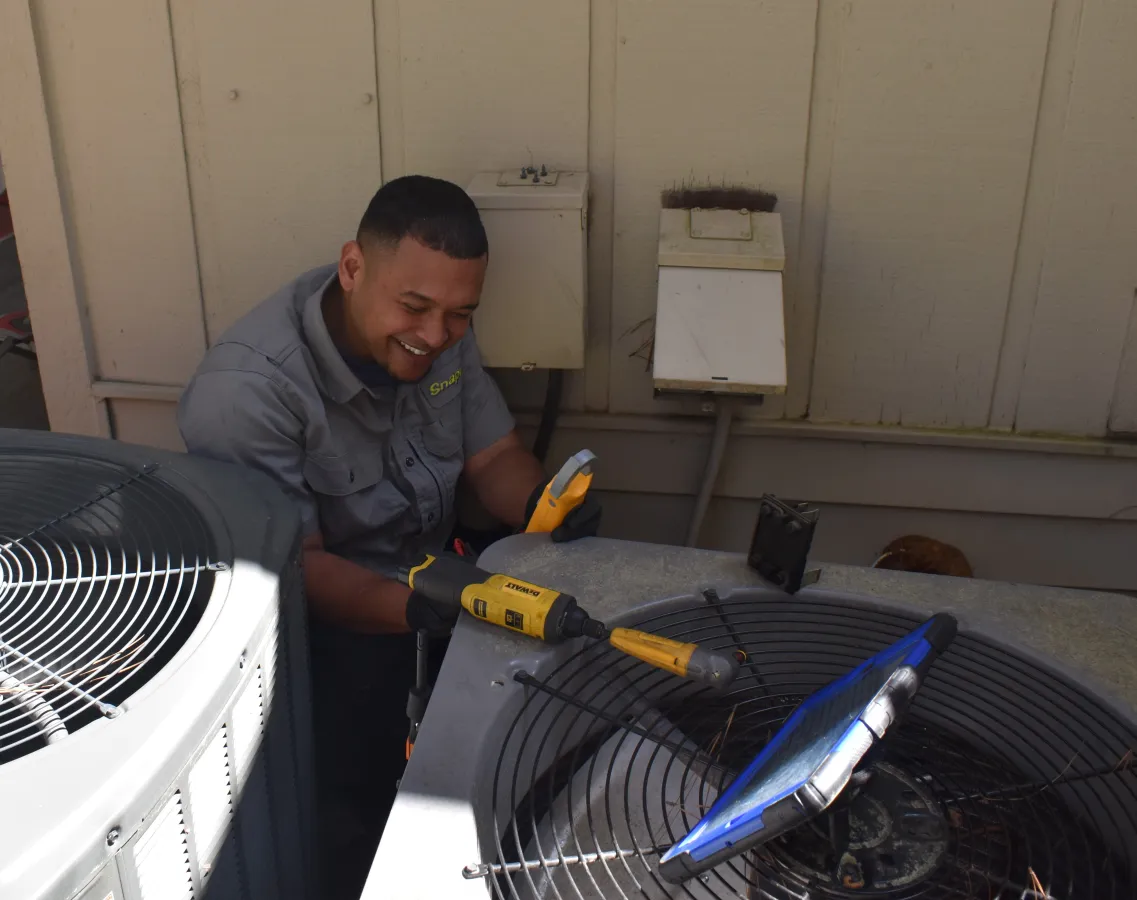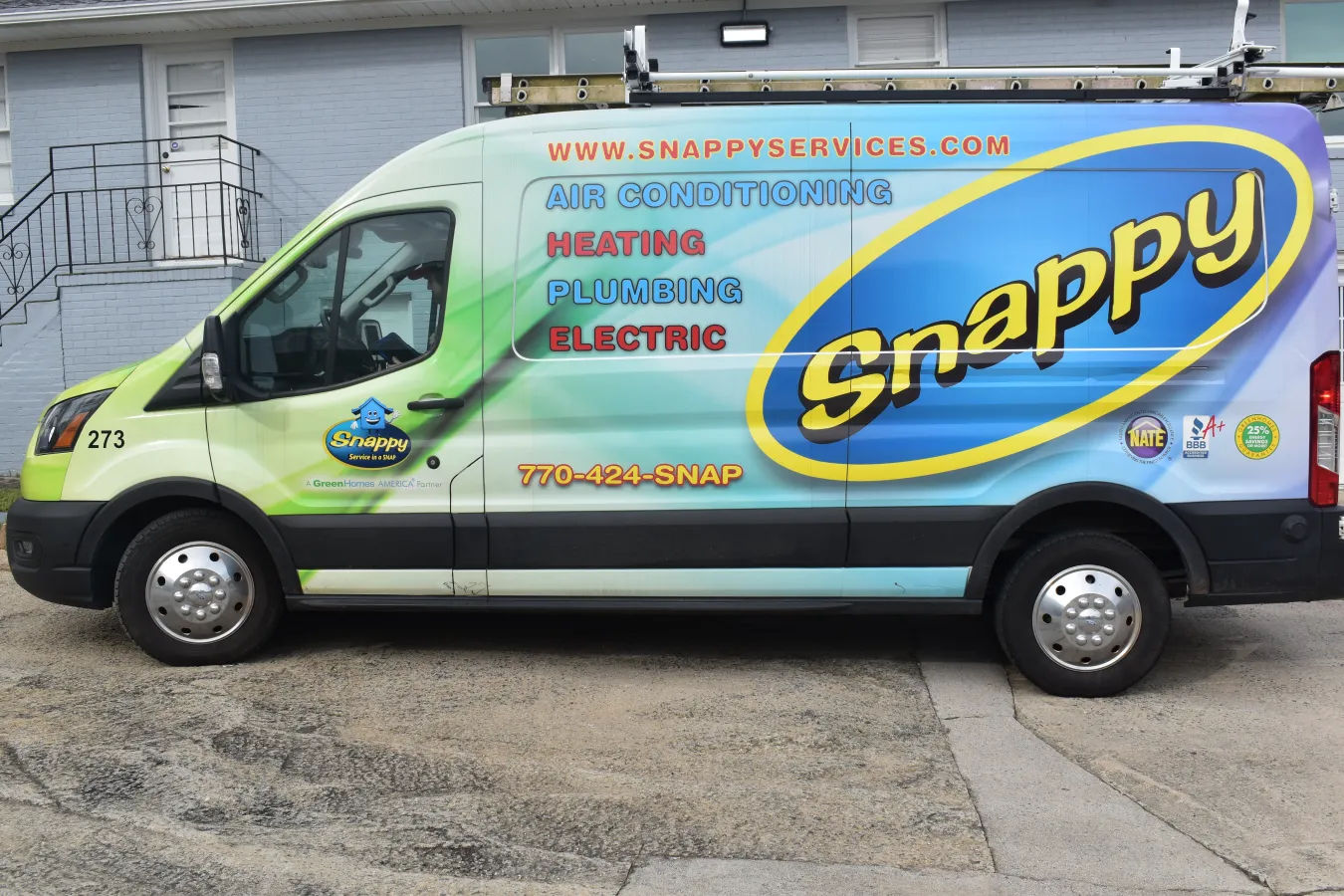 Let's face it; an air conditioner is a big expense that no one wants to have to replace, so it's in your best interest to make your unit last as long as possible. Here are 5 tips to keep your air conditioner running great year after year.
MAINTAIN A CLEAN AIR FILTER — If you have a standard 1" filter we recommend changing every 30 days, dirty filters restrict air flow (see #2) and also once compacted allows the dirt and airborne debris into your furnace and air ducts. The nastiness that gets into your furnace collects on the blower wheel creating extra stress on the blow motor. From there it moves on into your air ducts & affects the indoor air quality.
KEEP REGISTERS OPEN — Closing off registers makes your AC unit work harder because it restricts air flow, this has a rippling affect on several different HVAC components.
SCHEDULE REGULAR MAINTENANCE — Call your local air conditioning repair contractor and have them schedule you for regular maintenance and tune-ups twice a year to keep your AC in tip-top shape. This allows you to find small problems before the become large problems!

MAINTAIN CONSTANT TEMPERATURE — Constantly adjusting the thermostat puts more stress on your AC unit and shortens its lifespan.
KEEP UNIT FREE FROM DEBRIS — Keep your outside unit free from dust, grass, and leaves to ensure its working to maximum efficiency. The outdoor AC unit pulls air inward from the exterior to keep it cool, the more vegetation around the unit, the more dirt it pulls into the exterior coil. As the coils get dirty and clogged the unit struggles to breath and runs at higher temperatures, this will affect the efficiency; as well as the life of the electrical components, & compressor.
As mentioned, regular maintenance is essential to keep your air conditioner running efficiently and to ensure that it's ready to go when you need it most. Here are 4 things you can do to make sure your unit is up to the task.
Change The Filter Every 30-45 Days - Or possibly upgrade to a Media Filter which can last up to 12 months between changes if the filters are in a tough location to change monthly.
Clean The Condenser Coils - Use a garden hose to wash it down every spring, in some cases a professional chemical cleaning may be needed every couple of years.
Treat The Condensate Drain - For the handy homeowner, treating the condensate drain once a year could save you from a breakdown & possible even water damage to your home.
Install A Programable Thermostat - This will allow you to keep a more even temperature throughout the day, stopping unneeded wear & tear on your equipment.
For best results, call a professional air conditioning repair service to ensure your unit gets maintained annually.
There are few things more frustrating than turning on your AC hoping to get a cold breeze only to find hot air. The common items we see when repairing AC units in Marietta & surrounding areas are listed below.
Faulty Thermostat
Faulty Electrical Device
Air Filter Needs to be Changed
Dirty Coils
Low Refrigerant
Failing Compressor
If your AC is struggling to keep your home cool or not cooling at all, a routine maintenance or service call may be needed.
Get a Service Estimate. Let Us Win Your Business!
Related cooling services: