13 Lucky & Lovely Valentine's Day Ideas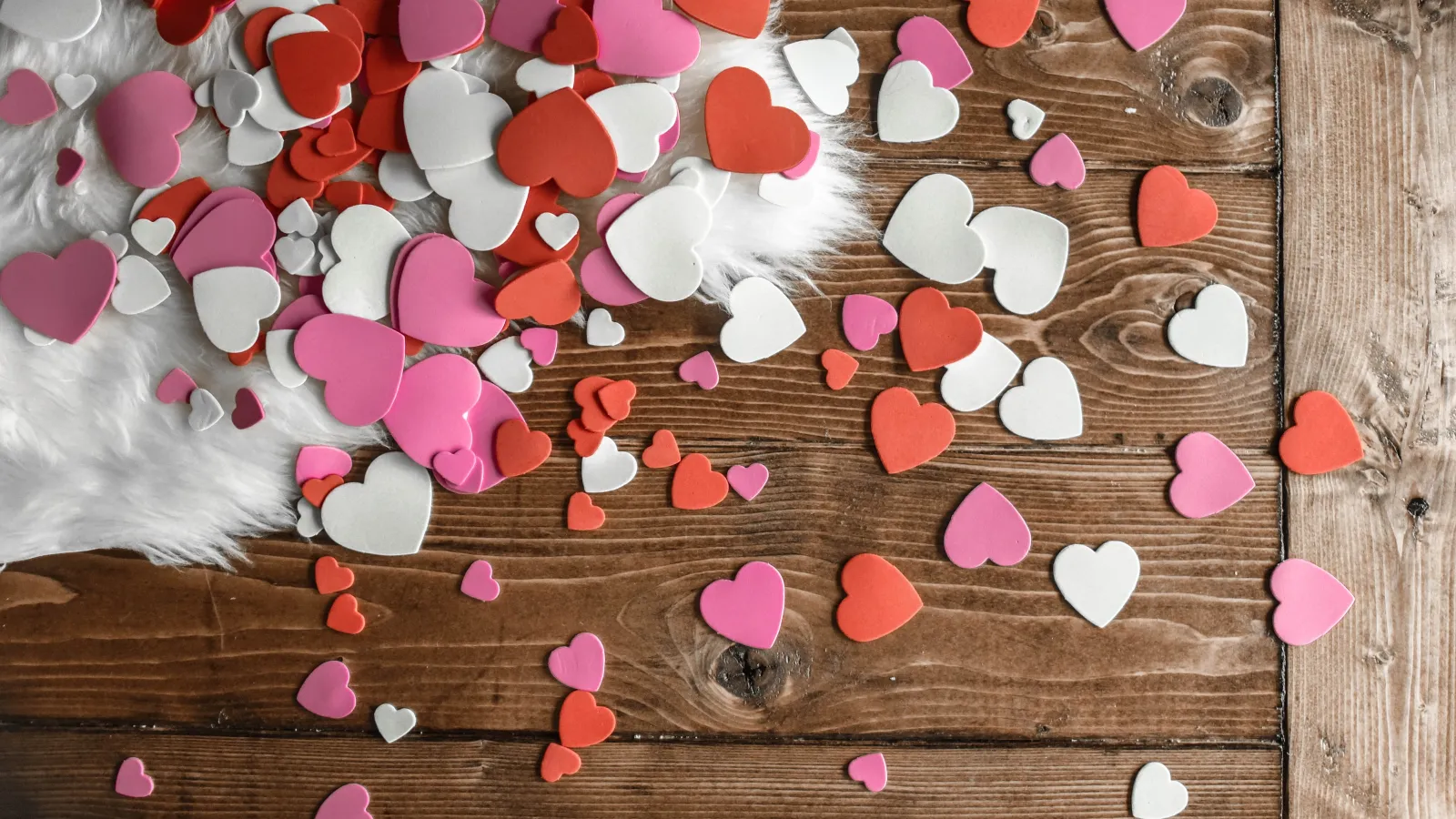 Many of the benefits of owning a home mean creating memories with your family. From the holidays to everyday stories, memories are created all the time. Help create some stories with these Valentine's Day ideas!
Family Valentine's Day Ideas
Anyone who has kids knows that every holiday is a kid's holiday! The season of love is no exception.
Kids love spending time with their parents, so share some quality time by making Valentine's crafts together or find another tradition you can start together as a family this Valentine's Day.
Show your child how much they mean to you by having them wake up to a heart attack! By this we mean, write love notes on paper hearts and cover their bedroom door!
Make your little ones feel extra loved today with a special breakfast like heart shaped biscuits with jam, heart donuts, or heart shaped cinnamon rolls!
Send them to school with a love note in their lunchbox.
Sketch a picture for them to color when they get home.
Let them plan a Valentine's dinner and help you cook it! Make it a fancy three course meal with mozzarella cheese filled hearts, heart shaped pizzas, and easy Valentine's Day cookies for dessert!
Couples Valentine's Day Ideas
Whether you've been together for a few months or a few years, sometimes gift ideas are not that easy to come up with. This seems especially true for Valentine's Day. We just celebrated Christmas and now we need to come up with something new for our other half?
Valentine's Day can be as easy as flowers and chocolate, or as extravagant as a night in a hotel, away from the kids, with rose petals leading to a hot bubble bath and wine.
But...if you're looking for something a little more in between those extremes, we have some ideas for you.
Grandparents Valentine's Day Ideas
Grandparents are all about the keepsakes. They don't need candy and have enough cards.
What they really look forward to are the things that they can display and look at over the years. Things that are comparable year by year are their favorite, this way they can see how much their grandkids have grown!
Start a new Valentine's Day gift tradition and show those grandparents some love with these ideas.
Create heart shaped magnet pictures.
Send handprint picture frames.
Make this wonderful wooden 'love' sign.
Let them babysit!
Take the opportunity to gift your parents a night of quality kid time, while you and your significant other go out for some adult time!
Happy Valentine's Day. We hope everyone has a great day and creates many memories!