6 Sizzling Summer Family Fun Activities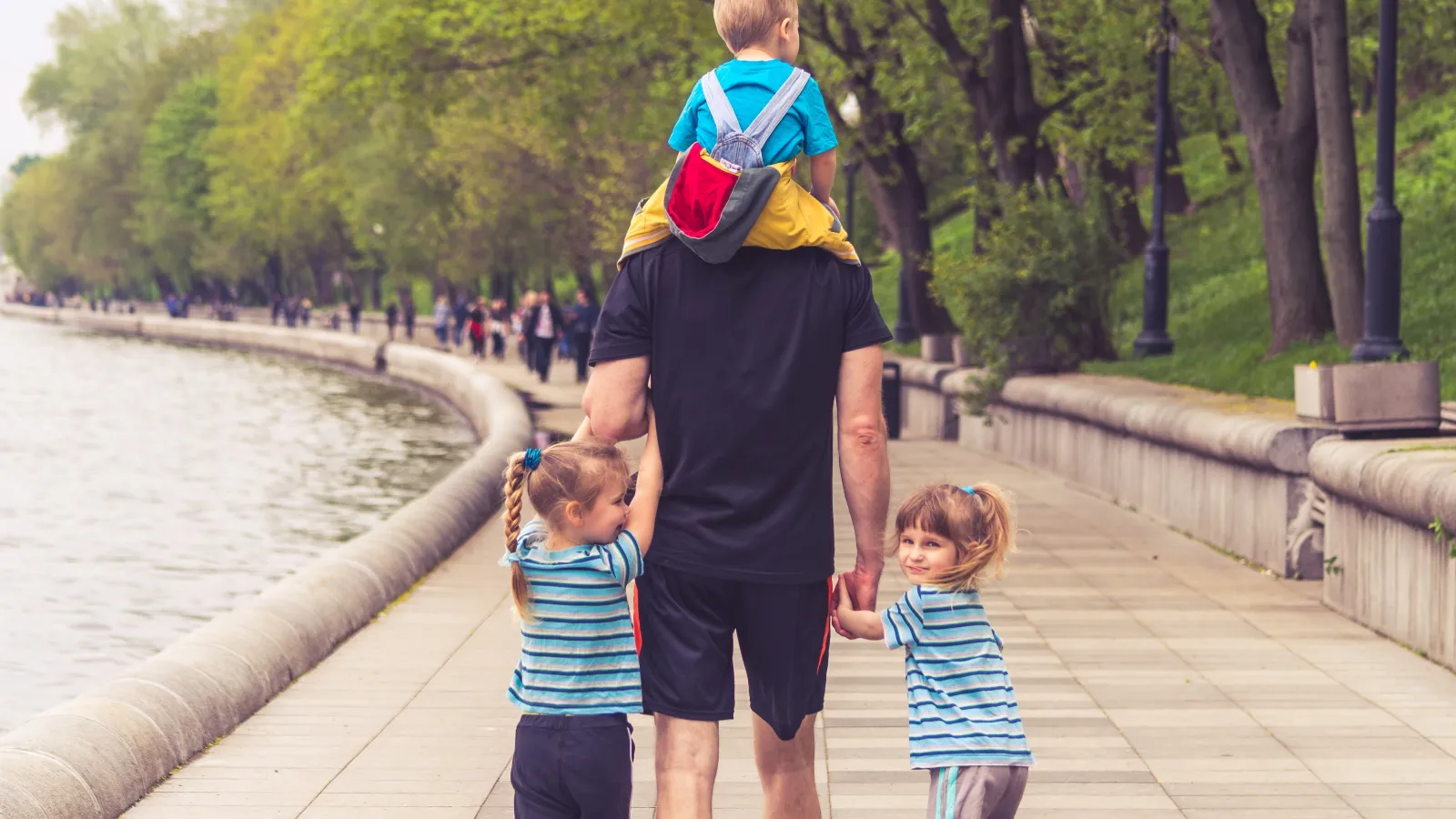 Summer is in it's final weeks. Before you know it, the kids will be going back to school. But don't fret, there is still some time left for some fantastic family fun this summer.
After all, August is Family Fun month.
If you're looking for fresh ideas on how to keep those kids entertained, look no further because here are some summer activities for your family to enjoy during the last few weeks of summer vacation.
1. Family Fun at the Movies
Everyone loves getting together, cuddling up on the couch or floor, and watching an old classic or something new in the dark. And there are so many different ways to enjoy a family movie night this summer! Here are just a couple ideas.
Outdoor movie! Have a projector? Perfect! Set it up and aim it at a blank side of your house. Sit in camping chairs or lay out blankets, and enjoy the movie.
Themes! There is nothing more fun than pairing the movie snack with the movie! Watching Lady and the Tramp? Serve spaghetti! How about A Bug's Life? Make worms n' dirt with pudding, crushed Oreos, and gummy worms! Minions? Have the kids put together banana splits!
The possibilities are endless!
2. Stay Cool with Water Balloon Battles
Every kid loves a water balloon fight. Filling up the balloons in the kitchen or at the hose in the backyard; giggling to themselves in anticipation of the war to come; picking up that first, squishy bubble of doom; setting their sights, and sending that thing sailing at the nearest victim.
Shake things up and make it a little more challenging for older kids by adding the bombardment angle. If you have a volleyball or badminton net, perfect. If not, tie a rope between two trees and throw a sheet over it, stick two sticks in the ground and toss something between them. Basically, make it clear that there are two sides in this game. Pick teams. Load up each player with water balloons and start tossing those babies over to the other side.
Rules are: if you catch the balloon, you and the balloon are still in the game. If it breaks on you or the ground near you, then the player is out. Keep playing until only one player remains and can be crowned the winner!
3. Treat Yourself to a Treasure Hunt
Lots of kids love pirates.
Just look at some of the beloved characters; Jack Sparrow, Peter Pan, Jake, Captain Hook, and Long John Silver. Playing pirates, pretending to be a thieving sneak that calls the crew scalawags, but then trots home for dinner is one of the best parts about summer.
To join in the fun with your kids, put together a treasure chest, either on your own or with their help. Put anything you want inside; money and coins, costume jewelry, lollipop rings, candy, new toys, the list is endless! Fill it up and take it to the backyard while your kids turn themselves into pirates with eye patches, fake beards and earrings, toy swords and hooks.
Hide that treasure. Bury it. Tuck it under a rock. Put it in a tree. Just make sure it is out of sight.
Then, make a map. There are two versions that seem to work best for treasure maps. There's the old standby of drawing pictures of markers to find and a dotted line to follow, or, for older kids, try writing out clues on cards. Each clue, once figured out, leads to another, and then another, until they reach the end and the treasure!
The best part is enjoying the booty together as a family!
4. Show off that Family Talent
Make this something special, something they'll remember and want to do again. Turn this family activity into an event and make your kids feel like celebrities!
How you ask? Go Hollywood and set up a red carpet, hang up Christmas lights for some ambience, point lamps at a designated stage area, and play award show applause on your phone or TV as your kids make their way to the stage to do their thing. You can even break out a camera, interview your kids as they walk the carpet, and take their picture! If your kids know what they're going to do beforehand, have them make signs to hang on the walls like movie posters!
Your kids will feel like stars, and you'll feel like the greatest parent in the world.
5. Brave the Elements with a Backyard Camping Trip
If you love the atmosphere of camping, but don't want the stress of actually going camping, why not try a backyard campout?
Some of the best childhood memories are made on camping trips, and in this case, the bathrooms would be a lot cleaner, and the house is just a few yards away if anyone gets scared in the middle of the night.
How can you have an epic backyard campout? Here's a list of things to include to make sure you and your kids have a fun and stress-free time!
Set up a tent: Fill it with blankets, pillows, an air mattress, stuffed toys; the works!
Build a fire: Have the kids help. It's a great opportunity to teach your kids a valuable life lesson. (Check with your local fire department to make sure you are good to have one.)
S'Mores!: Instead of the traditional s'more with its sticky mess and sharp sticks, try making Ice Cream Cone S'Mores! They're just as yummy with half the mess!
Stay up late and star gaze: Cuddle up together on camping chairs, under blankets, and find the different constellations in the sky. There are even apps to help find all of them! Or, even more fun, make up your own constellations and give the stars new names!
Top it off with a campfire breakfast! Cook sausages over the fire, toast bread on sticks, and, if your kids are into them, heat up some beans! Clean up is easy and everyone can walk home instead of sitting in the car for a long drive!
6. Bring Home the Gold with Family Olympics
The 2016 Summer Olympics are here! Why not spend a day having your own family olympics?
You could go all out and create snacks and decor and make it an olympic event, or you could take it easy, use some of these ideas, and have fun!
To have your own family olympics set up hula hoops for hurdles, use a frisbee for the discus toss, bocce balls for the shot put, and include events like the long jump and relay. If you have a pool or are at the beach, you can include swimming, diving, and, because it's a family fun event, cannonballs! End your family olympics with olympic torch ice cream cone cupcakes or fill an ice cream cone with popcorn for a healthier treat, either way, the kids will love it!
We hope these ideas and activities help keep your summer fun and your family happy!