7 DIY Home Maintenance Checks For Spring Cleaning Season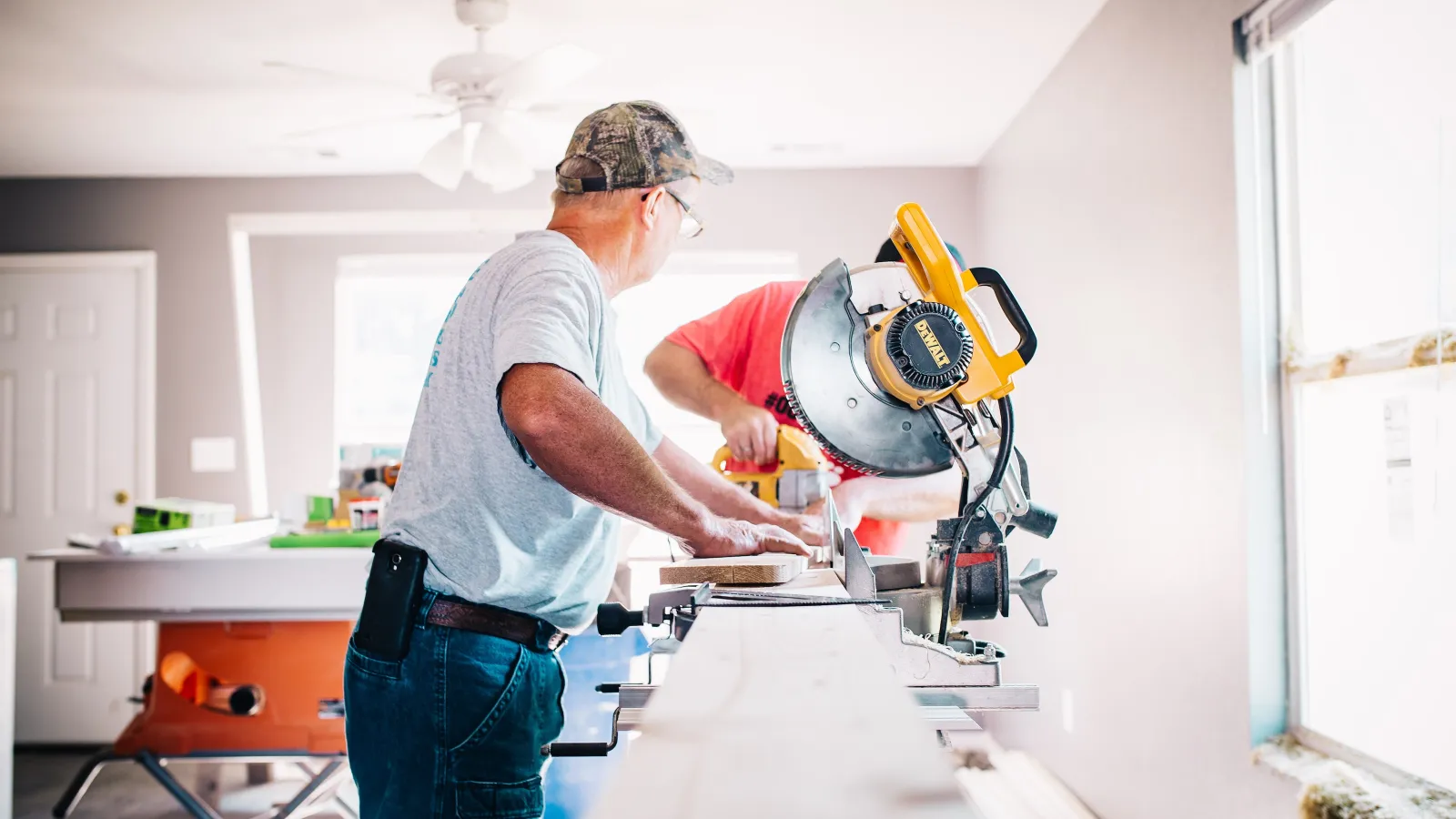 Do you have the clean gene as part of your DNA or do you dread the annual spring cleaning?
For most of us, we look at spring cleaning with dread as dust and piles have grown throughout the year. We told ourselves we wouldn't let the clutter pile up this year.
But it's a new year and the same clutter.
Spring cleaning can acts as a new year for your home intentions. It doesn't take too much effort keep our homes clutter-free. It only takes a little daily commitment to the task. From some home cleaning experts, if this is your goal, then here are 5 tips to help.
Know the Difference Between Tidy and Clean
Make Tidiness a Daily Habit
Clean As You Go
Collect Less Stuff
Keep a Junk Drawer
But spring cleaning can be much more impactful than getting rid of some junk and deep cleaning some rooms.
Homeowners can take advantage of spring cleaning to ensure our home maintenance remains on track because it is a natural annual reminder.
It goes without saying that consistently maintaining your home, whether cleaning the countertops and bathrooms or regularly checking the furnace and AC unit, pays dividends in the long run...especially for the big stuff.
The experts in home value agree as well. Home maintenance works and here is a quick reason why and how.
In addition to the highlighted benefits, such as, cost savings on replacement costs, keeping a safe home, reduced utility costs and improved home value, take advantage of spring cleaning and start your home maintenance with these actionable tips.
1. Check the Windows & Doors For Air Leaks
Winter weather conditions can break down caulk and other weather stripping used to prevent air loss. As part of home maintenance checks examine all of your doors and windows and be ready to repair any issues.
Plus, proper sealant helps during the summer and winter because it prevents your inside air from going outside, which helps with utility costs.
Properly sealing your windows and doors will make your home more comfortable, so take some time to review your house during the spring before it gets too hot this summer.
2. Check the Sump Pump to Avoid a Flood
April Showers Bring May Flowers.
If you live in a neighborhood that suffers from flooding, then you likely have a sump pump in your basement.
Take the time to test your sump pump to avoid coming home from a weekend trip to a flooded basement.
For any homeowners that are thinking about adding a sump pump, then check out this nice Sump Pump Buying & Installation Guide that can help your decision making process. Feel free to call with any questions.
Routine checks of your sump pump will help spot possible issues before damages occur, which helps with replacement costs.
3. Clean & Clear the Dryer Vent
Clogged dryer vents are inefficient and blow warm air back into the house, along with being a fire hazard. During the spring and summer, then you'll spend money trying to cool your home air, so don't waste money heating it too!
Not sure if your dryer vent is clogged?
Some telltale signs are excess lint, strong odors and longer dry times. If you think it is clogged, then here is a quick 4-step process to clean your vents:
Remove the vents and wash (just like you'd wash dishes in the sink).
Completely dry the vents.
Wax the vents (just like waxing your car).
Buff the wax off the vents.
The vents are now shiny and able to repel the dust. Since this is fairly tedious, be glad this only needs to happen once a year.
4. Inspect the Air Conditioner
The spring season is a great time to call a local HVAC contractor to take a look at the air conditioning unit. Most homeowners can replace the air filters, but it is a good practice to have a professional inspection conducted annually prior to cooling season.
Why?
A professional will know the ins and outs of the system and make a few tweaks to keep the AC unit functioning efficiently, which means lower cooling costs.
Plus, during those Atlanta summers, you don't want to be without the AC during a heatwave.
5. Pressure Wash the Deck
Although this past winter was a little mild, the cold spells and winter rainstorms affect our decks, patios and driveways.
Consider a pressure washer to clean these areas as part of the spring cleaning home maintenance activities. By pressure washing your deck and/or patio, you'll be able to clean off the dirt, dust, debris and other stains on these areas to improve the overall aesthetics of your home.
It can be a little complicated to get started, but with a little know-how, your decks and patios will look great.
6. Clean the Grill
Grilling might be the quintessential spring and summer activity. Part of why we enjoy the spring and summer is the relaxing outside and enjoying the fresh air.
For many of us, our grills sit idle during the winter. Take the seasonal queue and clean and condition your grill before grilling season really kicks off. The extra effort will make your food taste great, but also ensures that dirt, cooking fuels, or burnt foods will not harm your food this year.
To clean the grill, here are a few quick steps:
Gather cleaning utensils like wire brushes, all-purpose grease cleaners, rags, soap and warm water.
Remove cooking grates.
Scoop out any leftover food particles or debris.
Use cleaning solution and rag to wipe down the bottom of the grill.
Clean and clear burners to remove any clogs.
7. Drain Sediment from Water Heaters
Not many homeowners are aware that sediment collects at the bottom of hot water heater tanks. The build up can cause the water heater to stop working properly or start leaking. As part of regular home maintenance drain your water heater to make sure you'll have hot water all year long.
An annual draining will help extend the life of the water heater and also keep it working efficiently. Ensuring your hot water heater is in great condition helps reduce utility costs and saves on replacement costs as well.
If you don't feel comfortable draining the sediment yourself, then call a plumber to help.
---
For many of us, spring cleaning means vacuuming the house and cleaning the garage to sort through piles of clutter and junk. All of this is important because it helps us feel pride in our homes. After all, homes our expensive and we spend most of our time there.
We should feel proud of our homes.
At Snappy Electric, Plumbing, Heating, & Air, we focus on helping homeowners understand their home is a system. We think spring cleaning is a great opportunity to check up on the parts of the system that will be needed in the coming months before any problems occur.
Most of these home maintenance checks only take a few hours, so within a few weekends, you'll feel confident that your home is prepped and ready to go this summer.
If you find anything alarming, you don't have to wait for an emergency to fix it. Snappy Electric, Plumbing, Heating, & Air is here, 24/7, to help with any of your home needs.