9 Safety Precautions to Know for Your Next Home Party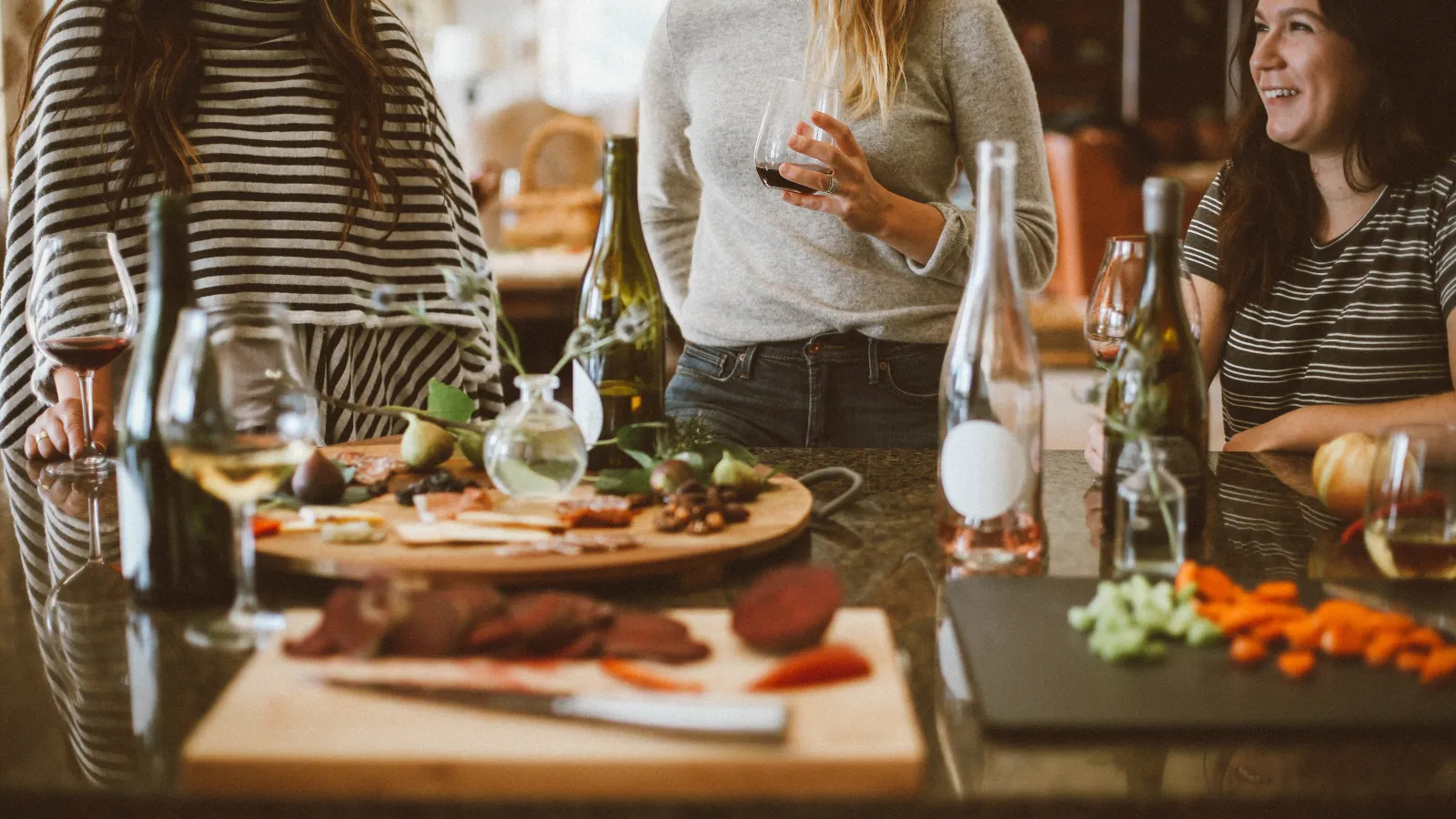 This Memorial Day weekend you may be thinking about having friends and family over for a bar-b-que. After all, who doesn't love a party?
Plus, enjoying food with friends and relaxing as the kids play together in the yard is a great time.
Also, remember that after the kids run around they may track some dirt into the house between their shoes. Kids also rub their hands over walls or the TV. And some of us accidentally spill our food and drinks without eating at a table.
We look forward to a party, but tend to forget about the mess and other home dangers. Especially those parties with little ones in attendance. Luckily, there are some safety precautions you can take to prevent this mess!
It may be possible to keep everyone on your patio or deck and deny entry into your home, but it obviously isn't practical. Between bathroom trips, showing off photo albums to long-time friends, and the necessary indoor breaks from the sun, keeping all your guests outside isn't really going to work.
Still want to have your party but wonder how you can keep your home protected from muddy shoes, spilled wine and dropped food? Fear not, with these tips you can take the necessary safety precautions to protect your home while enjoying the company of friends and loved ones this Memorial Day and all summer long!
1. Remember to Use Rugs to Protect Those High Traffic Areas
Keep a welcome mat by the main doors and entryways that will be used during the party. The welcome mats will remove a lot of dirt and debris tracked in from outside.
For floor protection, try a carpet runner or a few small rugs. These covers protect areas, such as the living room and the hallway to the bathroom. These precautions help keep dirt at bay and protect those hardwood floors.
2. Wrangle Those Wanderers (Plus Save Some Electricity)
Don't want anyone going into your bedroom?
Keep the doors closed to any rooms that you don't want guests visiting. By keeping the doors closed, it will help save energy by preventing cool air from going into areas that are not being used for the party.
3. Protect Any Valuables
Just in case you have any guests who ignore the closed doors or any unknown guests attend, it is a good idea to lock up any valuables including jewelry and important documents in a safe, and keep it in a closet or somewhere else that is out of sight. Also consider putting away any expensive pieces of art or family heirlooms just to be safe.
4. Anchor Family Room Furniture
Children love to climb, and that entertainment center in the family room may look like Mount Everest and a serious adventure. Protect them from injury by anchoring your furniture and TVs to the wall (which is also a good safety precaution if you young children as well). By ensuring your furniture and TVs are secured to the wall, you can enjoy the party without having to run after every child that goes inside.
5. Snack Tables Protect Surfaces
If you have ever been to a party then you know that if there is a flat surface, someone is bound to leave their drink on it, which means condensation and those annoying drink rings that may stain wood tables.
Keep guests from leaving their drinks and plates on various surfaces, such as the entertainment center, desks or bookcases by making sure there are plenty of party tables spread throughout the main party areas.
Plus, these tables are also a good place to leave spare napkins, plates, and cutlery, which will help keep the mess down and the guests from going inside.
6. Be Prepared Before Those Stains Set
Keep stain remover and a cloth on hand during the party for those times that spills do occur.
Readily available clean-up and a quick reaction will save your carpet from any lasting damage, and ensure that you focus less on spills and more on enjoying your party.
Depending on how clumsy your friends and family tend to be on an everyday basis, consider slipcovers to protect against stains, mud, pet fur and other damages from harming your nice furniture.
7. Avoid Pesticides
It's understandable to want to get rid of those pesky mosquitos and wasps, but most pesticides are dangerous to humans, animals, and beneficial bugs.
Spraying your yard with insecticide before a party may seem like a good idea, but there are natural ways to keep your yard pest-free long term, such as planting flowers that attract insects like ladybugs and dragonflies, which naturally keep pests at bay.
For the quick fix, try keeping citronella candles and torches around the yard to ward off bugs during your party.
8. Keep the Bugs At Bay (& Outside)
What if it's not hot enough for you to run your air conditioner?
If you want to keep the door open to let the fresh air inside, but don't want the bugs following, try a magnetic screen door. These mesh doors open with a simple push and automatically seal closed with magnets. Your guests can go in and out without bringing pesky insects into your home. Bugs and other insects naturally attract to party food. Therefore, keep them outside of the home. As a result, guests enjoy a comfortable area if there are a lot of bugs around.
9. Plan Party Platters With the Possible Mess in Mind
Although we are all careful and can take precautions...accidents happen.
People bump into one another, plates fall, food splatters all over your kitchen floor or living room carpet. At parties, this is hard to avoid. But you can lessen the mess by serving easily portable foods.
Traditionally, the summer kicks off Memorial Day weekend, which means plenty of time to gather with good friends and family. We like to host our loved ones and show off our home. Take some safety precautions and reduce your stress and increase your enjoyment at your next home party.