9 Simple Steps to Improve Senior Care in Your Home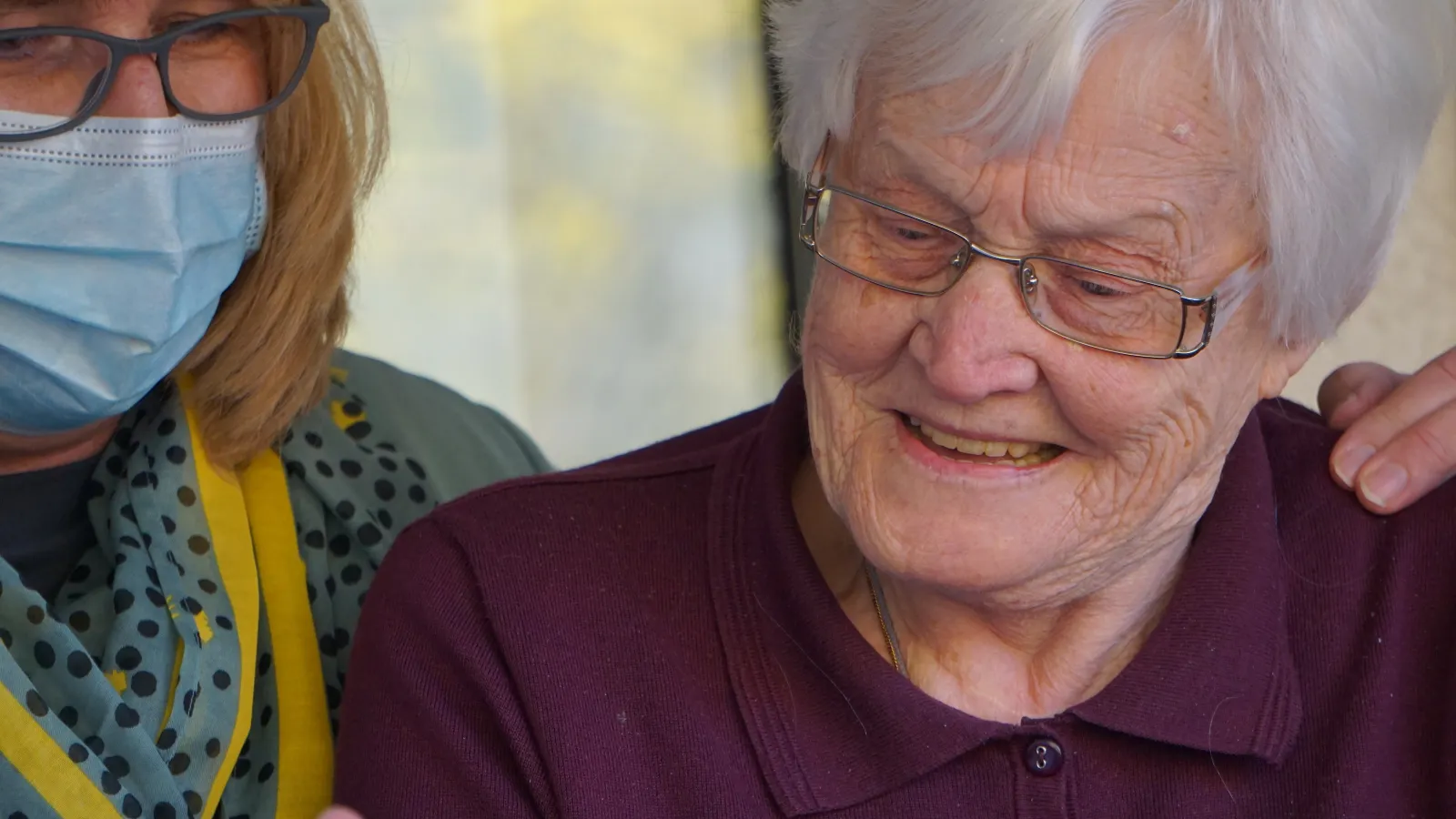 Senior Citizens' Day is August 21st. How are you going to celebrate and show your appreciation? You could take parents and loved ones out for ice cream. Or go to the movies. However, consider reviewing their home for improved senior care. Yes, there are a few simple home modifications that improve the living conditions for older family members.
If you currently have the responsibility for senior care or are thinking about a few years in the future, then start to think about senior home modifications now.
"To get the biggest bang for your buck, start early and adopt a long-term approach. Every time you make a change, replacement, or improvement to something around your home, look at the project as an opportunity to make the home a partner in your quest for long-term independence."
To help review home safety, check out this interactive home safety guide that shows what to look for in each room!
For additional home modifications, here are some steps to consider when making repairs and home modifications to your home or parents' home to help with senior care.
1. Stair Lifts to Help with Multi-Level Homes
Installing a stair lift keeps our loved ones safe. Plus, it allows them the freedom and independence of moving about their entire home.
Some older folks simply can't make it up stairs anymore and are forced to confine themselves to the lower floors of their home.
Others may try to use the stairs and end up falling, which can lead to serious injury.
2. Secure Rugs for Improved Floor Safety
Prevent falling in the home by ensuring area rugs are secured with non-slip grips.
Make sure that carpets have no tears or holes, and that wood flooring is even with no buckled wood or loose floorboards.
Unstable rugs and uneven floors or carpets pose serious hazards to anyone, but especially seniors, because falling is one of the most detrimental problems seniors face while living alone.
Ensure there are no loose rugs whenever you visit as well to improve your parents well-being and senior care.
3. Install Safety Rails in the Bathroom
Another area for potential hazards is the bathroom. Climbing over tub sides, balancing in a wet shower, getting up from the toilet with nothing to aide their standing are all hard, and oftentimes dangerous, for seniors.
To make the bathroom safer try things like:
grab rails for the shower and toilet.
add a shower seat in the tub.
use non-slip bath mats.
For a more complete list check out these bathroom safety modifications.
4. Consider Bed Rails and/or Adjustable Beds
In order to ensure the safety and comfort of your parents and grandparents take a look at their bed.
Getting in and out of bed can be difficult for anyone, but it's especially hard on seniors. Sitting up or down, pushing up and into a standing position, even sleeping without rolling out of bed can be a problem.
Does it need bed rails to help them get in and out of bed?
Would it be more efficient to buy an adjustable bed?
Consider the answers and how making a small investment would mean for the safety and independence of the senior citizen in your life.
5. Add Lift Recliners to Help Easy Living
Rather than having them rely on a not-always-reliable cane or their ability to fight gravity, the addition of a lift recliner to the living room may be a wise decision.
These chairs gently rise, lifting and tipping forward until the person seated can ease themselves onto their feet.
6. Look Out for Difficult Door Knobs and Cabinet Handles
Door knobs that need to be twisted to open can cause pain in seniors with arthritis or other joint issues. Switching to lever door knobs can alleviate this strain on their joints. The same can be said for cabinet and drawer handles.
Knobs, which need to be grabbed or pinched by the fingers and hand, can be painful.
Replace with C or D shaped handles make opening cabinets and drawers that much easier.
7. Improve Lighting
A few additional lights will go a long way to help improve senior care in any home or residence.
Making sure there is adequate lighting will help keep them safe, as this could help prevent falls.
Much the same way changing door knobs can be good for joints and hands, changing light switches from switches or pushbuttons to one of the many types of dimmers can be easier on hands.
8. Ramps Reduce Risk of Falls
Stairs can be hazardous especially if seniors are carrying bags or walking a pet. Maintain the safety of your loved ones by having a ramp installed.
There are a number of different kinds of ramps, from metal, to fashionable and fancy wood, to threshold ramps for those who need only to get through their door without tripping.
Plus, ramps are good for wheelchairs, canes, or simply avoiding the use of stairs.
9. Alert Systems Help Caretakers
Finally, help maintain the safety of your parents by investing in an alert system. Falls and accidents that prevent them from getting to a phone could mean being stuck on the floor, possibly hurt, with no way of getting help.
Parents are stubborn and enjoy the freedom of living in their home, without nurses if they choose. However, caretakers may feel better knowing that with the touch of a button, your loved ones can call for help.
Alert systems allow them to call for help without needing the phone and provide some overall well-being for their senior care.
Remember that prevention goes a long way.
"An overwhelming majority of ER doctors (100%), adult children (85%), and seniors (94%) agree that falls are the most common home accidents for older adults."
The good news: 100% of ER doctors agree that annual home safety checks remain very important to a senior's home safety.
Many seniors would prefer to remain in their homes, as opposed to living in an assisted living nursing home. By making a few modifications, it is possible for them to keep their independence, and for you to keep your peace of mind!