Must Know Fall HVAC Maintenance Advice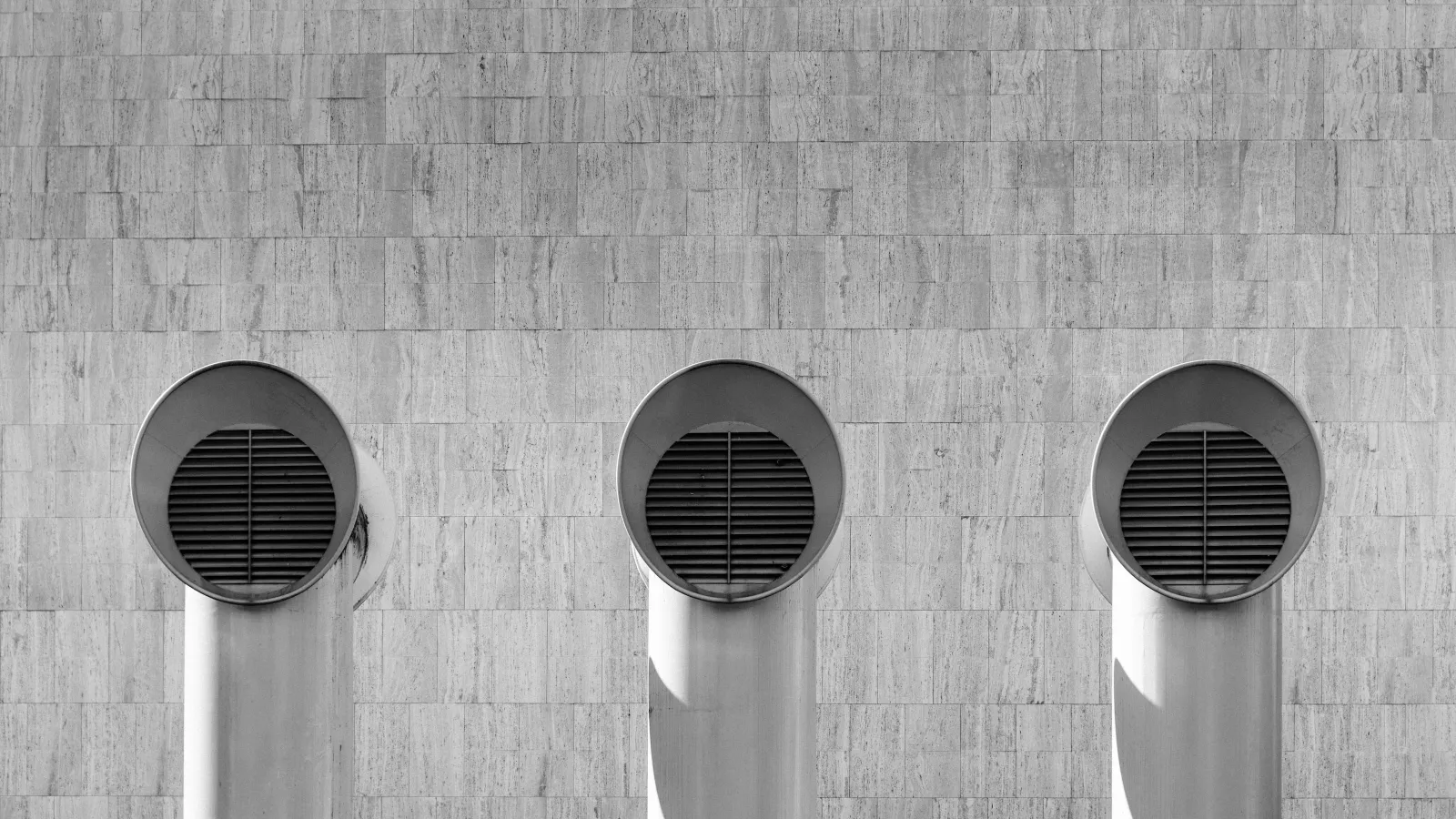 As the calendar moves from September to October, many homeowners welcome autumn and some lower temperatures. However, as the season slowly turns, homeowners must think about fall HVAC maintenance to ensure their home is also ready for the lower temps.
While some of us look forward to some more warmth, others prefer the cooler temperatures. But one thing remains constant, your home HVAC system must work! To help, learn about some HVAC maintenance tips.
Annual Furnace Inspection
Nothing is worse than a broken heating system during a cold spell.
Many HVAC companies offer annual protection plans, which include a fall (and spring) inspection. Take advantage of these great programs and ensure your heating system undergoes a thorough inspection.
For example, your heating system could need a repair for a laundry list of reasons including:
Blower fan burnout.
Faulty wiring, blown fuse, or tripped circuit breakers.
Problems with your thermostat.
Clogged filter.
Ignition failure.
Leaking pipes.
Controls not properly working.
As a result, Snappy offers one time heating system maintenance and tune-ups. Additionally, we offer the Snappy Home Protection Plan (HPP) for one low yearly fee, providing you with annual tune-ups to keep all of your home comfort systems operating at peak efficiency, saving you hassle and money. Snappy's HPP membership also includes extra benefits and deep discounts.
We offer all of our heating maintenance services throughout northern Atlanta. View all of our service areas here.
*$1,499 New Furnace Installation 50 BTU 80% upflow furnace. (While supplies last and cannot be combined with any other offer or used for past purchases)
Complete an Energy Audit
A home energy audit remains one of the most effective investments in your home. For example, a proper energy audit identifies energy inefficiencies in your home. Plus, homeowners receive unbiased recommendations on how to address issues. Therefore, homeowners can reduce energy costs, which helps save money year round. If any homeowners have not undergone a recent audit, should use the changing seasons as a reason to complete an energy audit.
Additionally, Snappy Services is the official Georgia partner of GreenHomes America, which helps provide neutral recommendations that achieve savings on your energy bills. Plus, energy audits add comfort and safety to your home.
For example, our Home Comfort and Energy Checkup pinpoints the sources of high energy consumption as well as health and comfort issues such as air leaks, moisture build-up, carbon monoxide infiltration, leaking and contaminated air ducts, insufficient insulation, and much more!
As the exclusive Georgia partner of GreenHomes America, Snappy and our Building Performance Institute Certified Professionals are uniquely qualified to pinpoint sources of wasted energy in your home. All of our Home Performance & Energy Advisors has received extensive training at the state-of-the-art-facilities of GreenHomes America.
Our team is ready and able to pinpoint the following during the checkup process:
Air leaks
Insufficient insulation
Moisture build-up
Defective and leaking ducts
Gas or carbon monoxide leaks
Ventilation problems
Inefficient lighting and appliances
Inefficient heating & cooling systems
Not sure if you need or qualify for a Home Comfort and Energy Checkup? Give us a call to schedule a FREE Assessment and let one of our Energy Advisors determine the efficiency of your home.
* FREE Home Energy Assessment with any purchase or repair over $350 (Cannot be combined with any other offer or used for past purchases)
Air Sealing and Insulation
Air sealing and insulation are the best ways to keep your home warm in the winter. (Conveniently, this is the best way to keep your home cool in the summer as well.)
If you experience drafts and cold rooms in your home, then seal your windows. To test the windows, feel around each window. If you feel a draft, then start with caulk to seal the windows.
Additionally, caulk is useful to help close gaps around the house. Keep in mind that there is interior and exterior caulk, so take a tour around your home and look out for any gaps near chimneys, siding, eaves, gable moldings, window sills and sashes, door frames and inside corners formed by the siding. In the interior of your home, pay special attention to pipes, wires, vents, duct vents, outlets and switch plates on outside walls and protruding through your attic floor.
After air sealing, add insulation.
Why?
Most homes don't have enough insulation, especially older homes. There is a minimum amount of insulation levels required by building codes but many times this just isn't enough. This creates drafty areas, energy loss, increased utility bills, and an overall uncomfortable home. Many homeowners blame their HVAC system for especially cold spots or drafty rooms but this is probably not the case at all. Many times this can be blamed on an insufficient amount of insulation.
For more information, contact Snappy and one of our Energy Advisors will review your home and provide guidance on the insulation levels within your house.
*FREE Attic Insulation (with any purchase of 16 seer or greater heating & cooling system)
Clean Air Ducts & Air Filters
Air ducts work hard during the summer. Over time, they collect dust, pollen and other allergens that circulate throughout your home. Prior to air sealing your home for winter, clean the air ducts to remove these contaminants.
Plus, during your fall HVAC maintenance cleaning, don't forget about the air filters. If you conduct an HVAC annual inspection, then the technician should replace the furnace filters. For homeowners that skip the annual inspection, then remember to clean and/or replace the furnace filter.
Also, remember to clean the dryer exhaust, which is potentially a major fire hazard!
Snappy Helps With Fall HVAC Maintenance
The most important parts of fall HVAC maintenance projects remain an annual inspection and energy audit. Snappy's professional tune-ups on your heating systems will make sure you stay warm all winter long, no matter how many systems you have.
Snappy is one of metro Atlanta's most reliable HVAC companies, so give us a call today to schedule a tune-up if you have any HVAC problems.
Plus, If you have any questions or would like to schedule a Home Energy Checkup to prep your home and save on your monthly utility bills, then call us today!