How to Find and Hire the Best Plumber or Plumbing Company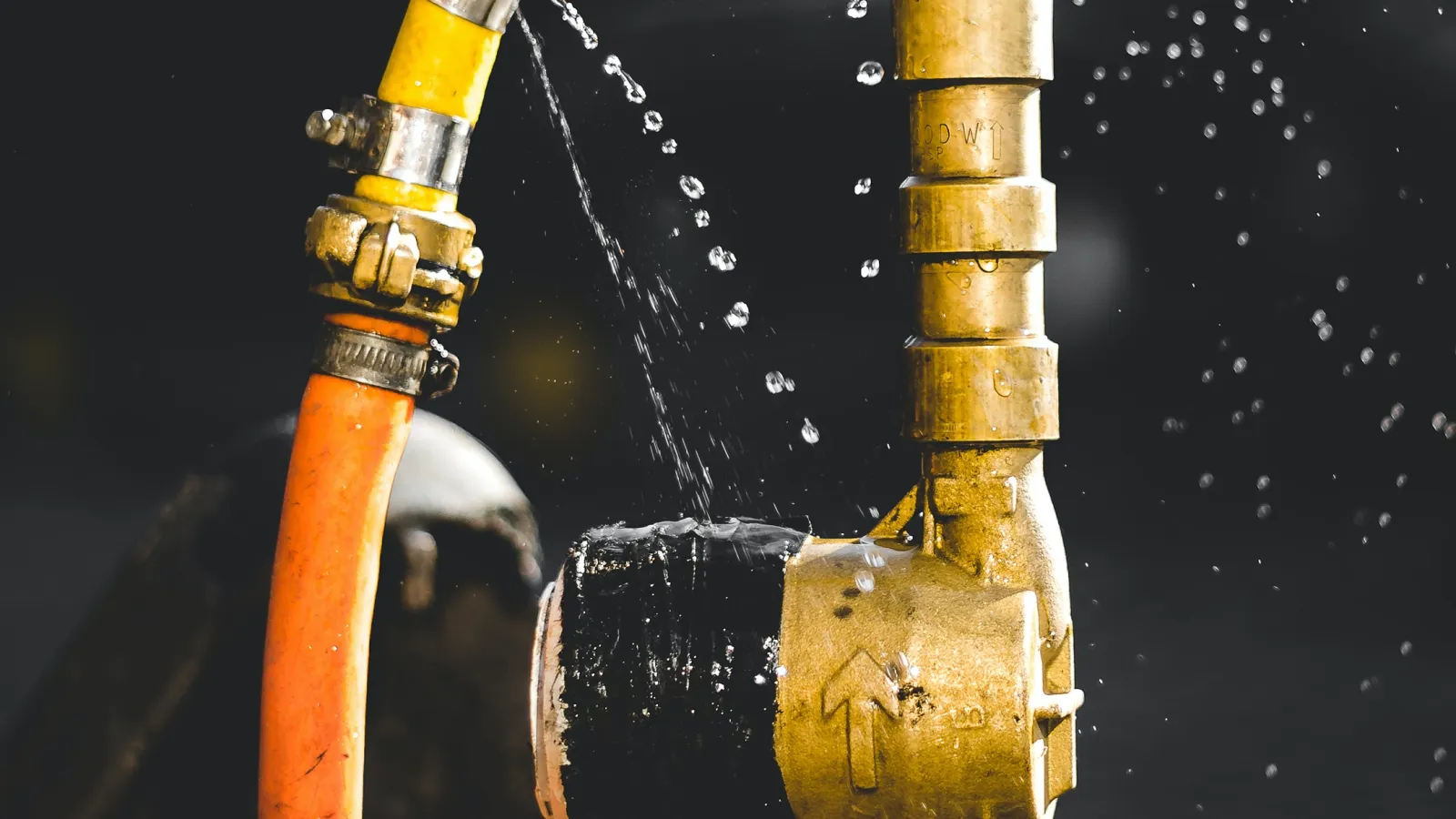 51 Tips and Quotes for Evaluating, Hiring, and Working with Plumbing Professionals and Plumbing Companies
Every homeowner (and business owner) will find himself in need of a professional plumber at one point or another. Unfortunately, plumbing problems happen quite suddenly and without warning. At times, plumbing issues lead to a major crisis that causes damage throughout your home. Conversely, other plumbing issues only require a few minor repairs for homeowners. For some folks with a little know-how and do-it-yourself savvy, fixing their own plumbing problems works well. However, for others, plumbing problems require the skilled hands of an experienced plumber.
If you do need a plumber, how do you go about finding a local professional? How do you determine who is most qualified to perform the work? What can you expect as far as costs, and what if your plumbing crisis is an emergency? How do I find the best plumber?
From facing a plumbing crisis or planning to get ahead, a qualified, local plumbing professional or plumbing company provides peace of mind. Whether an emergency arises or a clogged drain occurs, this guide helps you get the job done. To help, please find 51 tips and quotes on how to find the most qualified plumbing professionals. Plus, learn how to obtain and compare cost estimates. And what you can do as a homeowner or business owner to make the job of your plumber a bit easier (and possibly reduce your total repair costs).
Jump to a Specific Section Using the Links Below:
Discovering Plumbers and Plumbing Companies Serving Your Area
1. Use your network
The reason referrals from family and friends (word-of-mouth marketing) are deemed so valuable is because customers are likely to recommend plumbers and other types of contractors to people they know when they've had a good experience. This makes reaching out to your network of family and friends a quick and reliable method for finding a quality plumber or plumbing service.
"Ask friends and neighbors who they use for their plumbing needs. Referrals are the lifeblood of many businesses, so if your neighbor has faith in a reputable plumber, or if one name or company is recommended several times, that plumber or company has likely worked hard to earn that trust. If you are new to an area, knocking on your neighbors' doors is a good way to introduce yourself while you find out their recommendations. Additionally, look for user-reviewed websites that chronicle recommendations and frustrations of local service providers." - Kristie Brown, Demand Media, Tips on Finding a Good Plumber, SFGate; Twitter: @SFGate
2. Try to get at least three referrals or recommendations for a plumbing professional, either from family and friends or from online review sources.
"Do you have any friends or relatives that have had work done on their homes lately? Were they happy with the work? Your friends and family are going to be your best resource for collecting the names of a few good contractors."
"You'll need at least three solid referrals though. If you can't get three or more from friends and family this website is going to be your next best bet. Only consider contractors with an overall grade of B or better and that have glowing reviews written about them by at least 3 members of the community. The more the better." - How To Find A Local Contractor That's Honest and Inexpensive…Without Feeling Intimidated, Countertop Investigator
3. Figure out your needs, as many plumbers and plumbing companies offer varied services.
"Plumbing companies offer a host of services including installation, repair, and maintenance services. Most companies offer all the services or may specialize in any one or two. It is recommended that you approach the company that deals with the problems you are facing. Call the plumber you are considering and discuss your requirements before you call him home." - Norman Owens, Plumbing: Tips to Hire the Best Plumber, Netwas Group Homes
4. Check online directories or the Better Business Bureau to find listings of plumbing companies and plumbing contractors in your area.
The BBB is also a good source for finding out which professionals are in good standing and receive few complaints.
"Ask your friends, building contractors you know, or your real estate agent for their recommendations. They will likely be glad to share their experiences with plumbers they have hired. Be sure to find out what kind of work they had done, whether they were happy with the quality, and if the job was completed in a timely and cost-effective manner. Tales of satisfaction or woe, from someone you trust, carry a lot of weight when looking for a reliable tradesman.
"An additional method of finding a good plumber is to check online for a local directory of plumbing contractors and then examine the customer reviews and ratings. You may be able to get a feel for the size and scope of a company's work from its website. Review sites, like Angie's List, can assist you in comparing several local plumbers, and some can even offer recommendations for specific types of work. Finally, you can also check with the Better Business Bureau." - Nick Domino, Tips on Hiring a Plumber, DIY Home Maintenance; Twitter: @H2Odefense
5. Don't wait until you're faced with a dire emergency to start looking for potential plumbing problems.
"You don't want to be forced to pick a contractor or repair man hastily just because an emergency repair is breathing down your neck, so your best defense is to check for problems before they crop up. You'll have time to carefully pick someone to do the work instead of saying 'You can repair the septic tank tomorrow? Oh thank God!' and hoping for the best.
"Now would be a great time to get out a piece of paper and make a list of all the 'systems' in your house and how old they are. When was your roof installed? How old is your furnace? When was the AC unit last serviced? That 25-year-old furnace might still be going strong today, but it's well into its end of life. A checkup from a qualified professional on the major parts of your home like the roof and the heating/cooling system is radically cheaper than an emergency visit when they fail." - Jason Fitzpatrick, How to Hire a Contractor Without Getting Hosed, Lifehacker; Twitter: @lifehacker
6. Even if your plumbing problem is an emergency, calling the first plumber or plumbing company you happen across can be a mistake.
"Please do not pick up your Yellow Pages and call the first plumbing company that you see. You need to do some research.
"You can start by calling a friend. Do you know someone who might be able to recommend a plumber that they know?
"If your friend doesn't know anyone or she is too busy putting Harry to bed, then do some research on the Internet. Look for a local company to begin with. You might type in 'Plumber in Chiswick' or 'Gas Engineer in Chiswick,' and a whole stack of companies will come up in the search. Take your time and look at some websites.
"You are looking for a plumbing company that has been in operation for a long time, has a number of experienced engineers (try to avoid sole traders as they are very difficult to vet and can disappear very quickly when there is a problem***), and explains how it charges. Check that the company has experience in the problem that you are trying to solve. Write a short list of the plumbing companies and check the reputations of each company. Type in the name of the company e.g., 'My Plumber' and 'reviews,' and as if by magic, you will see what people are saying about that company.
"If most of the reviews are good, then you can be pretty confident that you will be dealt with honestly. Good companies care about their reputation, which means that they want you to be happy. These are the companies you should consider calling to help you.
"Please note that there are many good sole traders out there. I am just saying that you need to be careful and be sure about their reputation first." - Girl's Guide to Plumbing: Top Tips on Choosing a Good Plumber in London, My Plumber
7. In some areas, online services like Amazon.com aim to help customers find local service contractors, such as plumbers and electricians.
"Amazon wants to connect users with handymen like plumbers and electricians through the expansion of its Amazon Local Services division in New York, Los Angeles, and Seattle, The Wall Street Journal reports, citing a document viewed as well as person briefed on the plan.
"Amazon shoppers in those cities will reportedly see installation or handyman offers after purchasing goods like ceiling fans, air conditioners, and the like. The company will offer a money-back guarantee on its services and will do background checks on any service provider that it lists on the site. Every handyman or woman will have to liability insurance." - Jillian D'Onfro, Amazon Wants To Help You Find A Plumber, Business Insider; Twitter: @jillianiles
8. Amazon Home Services allows customers to answer a few questions to obtain a price quote from a local service provider.
"You already buy your dog food/pantyhose/beach books on Amazon. But your plumbing repairs? Your oil changes? Your aerial yoga lessons? That's just crazy talk!
"Not so, say Jeff Bezos and his team of go-getter evil drones tech mavens.
"Welcome, Amazon Home Services.
"Think of AHS as a Yelp or Angie's List with the one-click ease you've come to expect from any well-designed e-comm shop.
"Get started by plugging in your zip code and searching for the service you're after — anything from general handyman jobs and housekeeping to French lessons and iPhone repair. (Yes, we dropped it on the treadmill again. Sue us.)
"After answering a few questions (e.g., How many hours of cleaning do you need? What type of phone do you have?), you'll see an estimated price from a local vendor and a one-click option to schedule the service." - Amazon Wants to Find You a Plumber, Pure Wow; Twitter: @PureWow
9. Google is also working on search solutions that make it easier for customers to find local service professionals in just a few clicks.
"Need a plumber or a locksmith? Google might be your new best friend. Yesterday, Google began rolling out a search feature that displays listings for qualified home service providers when you search for telling phrases, for instance, 'clogged toilet.'
"The new feature, which so far includes plumbers, handymen, locksmiths, and house cleaners, offers a phone number for the local business, customer ratings, and some basic service information. The service is part of Google's AdWords Express, a program that allows qualified service providers to pay Google to be ranked among the top search results. Basically, these are paid ads, hopefully, tailored to your floor cleaning, de-clogging, and un-locking needs.
"This could be pretty useful if you're the type of person who likes to get information in as few clicks as possible — and that's exactly the point. By simplifying the process of connecting clients with service providers, Google hopes to keep more of its users from turning to competitors like Amazon. But the ad service has only been rolled out in San Francisco and the Bay Area for now, so if you live anywhere else in the world, you'll have to suffer the mild inconvenience of combing through search results a little bit longer." - Maddie Stone, Google Wants to Help You Find a Plumber, Gizmodo; Twitter: @Gizmodo
10. Online customer reviews are often a good starting point for pinpointing reputable plumbers and plumbing companies.
"While you may hear of a good contractor through word of mouth, online customer reviews are also a good place to start. On its website, the Better Business Bureau (BBB) has compiled more than 100,000 reviews of general home contractors, many of which are accredited by the BBB — meaning they exhibit a good-faith effort to resolve consumer complaints. You can also read customer reviews on AngiesList.com to gauge a contractor's work ethic, but the site charges a monthly membership fee ranging from $2.60 to $6.80 depending on where you live, plus a $5 to $10 initiation fee. Unlike other websites, Angie's List doesn't allow anonymous reviews, which founder Angie Hicks says 'enhances the accuracy' of its reviews." - Daniel Bortz, How to Find the Right Contractor for the Job, U.S. News Money; Twitter: @USNews
11. Ask your insurance company for recommendations (even if they are not paying for the repairs).
"If you are unsure of which contractor to choose, ask your insurance company. You can do this even if they are not paying for the work. Most insurance companies have agreements with reputable local contractors. Not only can you take advantage of the review process your insurance company has performed on these companies, but you might even get a price break based on the relationship between the contractor and your insurance company." - Sandra Parker, How to Find a Good Contractor for Home Improvement Repairs, Money Crashers; Twitter: @MoneyCrashers
12. Look for plumbers and plumbing companies with experience working with the specific sort of problem you're experiencing.
"Choose the right contractor for the right project. Someone who did a good job tiling your neighbor's bathroom isn't necessarily the right person to build an addition to your home. You want to find a company that routinely does the kind of project you want done. 'You don't want them to use you as a guinea pig,' Hicks says." - Teresa Mears, 18 Tips for Finding a Reliable Home Contractor, U.S. News Money; Twitter: @USNews
Evaluating and Comparing Plumbers and Plumbing Companies
13. Find out what the licensing requirements are for plumbing professionals in your state and local region.
"Many states, but not all, require contractors to be licensed and/or bonded. Check with your local building department or consumer protection agency to find out about licensing requirements in your area. Licensing can range from simple registration to a detailed qualification process. If your state or locality has licensing laws, make sure the contractor's license is current." - Hiring a Contractor, Federal Trade Commission; Twitter: @FTC
14. In addition to being licensed and bonded, ask a plumbing company what background checks are conducted beyond technical certifications and work history.
"At Snappy Services, we prioritize customer service and safety by going above and beyond the typical professional certifications and work history. All of our technicians go through strenuous background checks as well as ongoing mandatory training. This ensures that our company never sends a technician into a home who has been convicted of a serious crime or could potentially be unsafe to be around children. Every technician at Snappy Services is a top-notch professional offering the best customer service in the industry." - Adam Bunyard, Owner, Georgia's Best Plumbing, HVAC and Electrical Company, Snappy Electrical, Plumbing, Heating & Air; Twitter: @SnappySvcs
15. Check for a license.
"When you develop a good list of plumbers, we usually recommend you prequalify the plumbers to make sure you want them bidding on your repair job. One of the first steps in the process is checking to see if the plumber has a license to operate in the state. In states that require a plumbing license, the state will typically finger print the plumber, check his background and test him for general competency in plumbing. All of this amounts to a pretty good start to the prequalification process if you ask us." - Daniel Cruz, 5 Tips for Finding a Great Plumber, QuizzleWire; Twitter: @Quizzle
16. Ask to see a physical copy of the license, or call your local licensing agency to verify that the plumbing professional you're hiring is qualified.
"When you talk to a potential plumber for the first time, ask if he or she is licensed. Before the plumber starts work in your home, ask to see a physical copy of the license. You can also call your local licensing agency to make sure the license is current.
"In addition to a contractor's license, ask for proof of liability and worker's compensation insurance. Liability insurance covers damage to your property due to the plumber's error or omission. Since plumbers work with major appliances in the home, repairs can be costly. Liability insurance not only protects the plumber, it also protects the homeowner. Without this insurance, the homeowner could be responsible for any damage that is a result of the plumber's negligence." - Elizabeth Dunn, Check Licensing Before Hiring a Plumber, Angie's List; Twitter: @AngiesList
17. Inquire about a warranty on the plumber's or company's work.
"All plumbers should guarantee their work, including the parts. Many warranties cover the plumber's work for up to one year. If the plumber refuses to guarantee his or her work, move on." - John E. Derossett, 6 Tips For Hiring a Plumber, Angie's List; Twitter: @AngiesList
18. Ask for an estimate over the phone.
While this isn't always possible (sometimes it's necessary for a plumbing professional to see the issue before giving an accurate estimate of the cost to repair), sometimes plumbers and plumbing companies can provide a ballpark fee range for standard services.
"Ask for an estimate over the phone. Phone estimates are not always possible, especially when you don't know the exact source of the problem. For the more common repairs, however, you should be able to get the established prices over the phone. Asking for this is also a good way to gauge customer service. If they refuse to give you prices (or at least a range) or if they insist on an in-home estimate, they may be more focused on the sale than the customer. Look for strong customer service which can lead to a long relationship with a trustworthy plumber." - Aaron Stickley, Top Five Tips for Pricing Plumbers, About.com; Twitter: @AboutAtHome
19. If possible, get written estimates from one or more plumbing contractors.
"For common, small jobs, many contractors will give a rough estimate over the phone. If you suspect that you're in for a major repair, call multiple contractors and ask each of them to come over and give an estimate. You always want an estimate in writing, on some form of official company paper. This way, if you're charged an egregious amount, you have written proof that the agreed-upon price was lower. Most important: Save the estimate — you'll need it so you can compare it to the final bill. An estimate should include:
What is being fixed
Hourly labor rate
Approximate time frame of the repair
Estimated costs of tools, products and materials
Terms of payment
"Once you're comfortable with the price, ask for a contract if the job exceeds about $250. It should include material costs, permits or licensing, describe how a change in the project will be addressed, and authorize the contractor to do the work." - Arianne Cohen, Hire a Reliable Home Repair Person, Woman's Day; Twitter: @WomansDay
20. Find out how long the plumber or plumbing company has been in business.
This indicates experience and a proven track record.
"While a brand new plumber can do a wonderful job, it's better to hire someone with plenty of experience. If a [company's plumbers, or the individual plumber], has years in the industry, that probably means they have a proven track record in the business. This is always something to look for." - 7 Tips for Hiring a Plumber in Chico, The Hignell Companies; Twitter: @HignellCompany
21. Ask for references and recommendations.
Often, plumbers and plumbing companies can refer you to regular or previous customers who can share their experiences and opinions on the quality of the plumber's work. Some companies or contractors may also have testimonials they've gathered from prior customers.
"If you are thinking about hiring a new plumbing service company, you should be sure to check out their references and recommendations from the local community. A quality plumber will come highly recommended from other clients in your local area. Once you have done your research and you feel fully informed, you will be ready to schedule plumbing repairs for your home." - Top Tips for Hiring a Plumbing Service Company, Eagerton Plumbing; Twitter: @Plumbing_FL
22. Plumbing professionals may have different levels of experience and qualifications, so ask about the type of training your contractor (or the professionals employed by a plumbing company) have under their belts.
"Just like any other profession, you have different levels of expertise when it comes to Frisco plumber. The levels of training and classification of expertise may differ depending on the city or state you are in. In Forth Worth TX, an apprentice plumber receives the most comprehensive training in plumbing and should be backed by several years of paid on the job training.
"There are also journeyman plumbers that are a level higher than apprentice plumbers. This license requires a fee from Frisco plumber, as well as passing an exam. Some states or cities may not require an exam to be a journeyman plumber.
"Master plumbers are the best of the best when it comes to plumbing [in] Fort Worth, TX. The exam to be considered a master plumber involves a written and a practical exam. Continuing education is also required in order to retain such [a] license." - David Jhonson, Practical Tips When Hiring Plumbing Services: What to Look For?, Bigger Pockets; Twitter: @BiggerPockets
23. Check for membership in trade organizations.
"Check for membership in trade organizations, such as the local chapter of The National Association of Plumbing-Heating-Cooling Contractors. Companies who participate in these organizations are more likely to keep up-to-date on new regulations and codes." - Choosing a Plumbing Contractor, Better Business Bureau; Twitter: @BBBUpstateNY
24. Understand the variables that factor into a price quote and may influence the total cost of repairs.
"Recognize that there are several variables in developing the price. These include:
Time that it takes to complete the installation or perform the repair.
Quality of the fixtures.
Number of fixtures.
"Remember, the company quoting a low rate may not necessarily be the right company for you. Some plumbing companies may offer low hourly rates, but then charge additional 'equipment fees' for certain tools needed on the job. Ask if there are any additional charges for equipment, truck or trip costs. Basically, when evaluating quotes, be sure you are comparing apples to apples.
"You may also need to consider that most companies charge a higher rate for overtime, weekends, holidays, and emergency calls. These charges vary from company to company.
"Also ask about the types of fixtures and pipes that are to be installed. Make sure you are comparing similar quality products when seeking estimates. It is not uncommon for companies to require a deposit for special orders on fixtures.
"If you are purchasing products yourself to be installed by a plumber, check with your plumber first. Many will not install customer-purchased products. If the plumber will install customer-purchased products, check the quality of the product. Look for an approval stamp, such as the Uniform Plumbing Code stamp (UPC). The National Sanitation Foundation (NSF) also places stamps on products. These stamps are similar to the familiar UL approval on electronic products. You should also make sure the product is right for your building and meets all codes. Remember, if the product fails and the problem is not with the installation, then you may have to pay for the removal of the item." - How To Choose A Plumbing Company, Better Business Bureau; Twitter: @BBB_Houston
25. Ask about the plumber's or company's prior experience with plumbing problems similar to yours.
"Ask about their previous experience with your problem. Some contractors specialize in low flushing toilets while others have more experience with clogged pipes. If a plumber has had previous experience with a problem similar to yours, the less likely the problem will have to be fixed again by a second plumber." - Finding a Plumber: Things to Look for in a Plumber, CID Network
26. A plumbing contractor or plumbing company should have both liability and worker's compensation insurance to cover all potential mishaps.
"In addition to choosing a licensed plumber, you should also choose one who is insured. Be sure they have both liability and workman's compensation insurance. Without this coverage, should an accident happen, you do not have to worry about being responsible for costs; you may be surprised at the kind of money you would have to pay!" - Advice For Choosing The Right Plumber, Terri Jean Contractors
27. Consult the company's Facebook and Twitter profiles to look for customer reviews or complaints.
"Get two or more references and read online reviews. You can even ask to see some of the work they have done. Read their Facebook page and Twitter feed to see how they are interacting with their customers." - How to Find a Good Plumber, WikiHow; Twitter: @wikiHow
28. Ask if the plumber or plumbing company offers free estimates, and get written estimates from a few professionals to compare.
"Those who have gotten multiple quotes from their potential plumbers have often found a higher rate of success and stratification in the plumbers that they hire. Whenever you're looking for a contractor of any kind, getting numerous free estimates is simply how you shop. It's an important part of the procedure and not something you want to overlook." - Mike Jonson, Evaluating Calgary Plumbing Professionals, prsync; Twitter: @prsync
29. When comparing estimates, make sure you're comparing apples to apples.
"Be specific and set out a detailed, clear brief when requesting quotes. Get more than one and, ideally, at least three quotes, but make sure you are comparing apples with apples. Some companies strip their jobs back to the absolute minimum so they can come in at the lowest price, but the work won't last the longest possible time. Ask the company that is more expensive why their price is at that level, so you can determine if there is a difference." - Amy Andrew, Don't get caught out by a rogue plumber or builder: How to find the best people to work on your home, This is MONEY; Twitter: @amyandrew2
30. Knowing what could go wrong can help you identify the most reputable plumbing contractor for your needs.
"A million things can go wrong — from poor workmanship to simply not finishing the job. Sometimes there is actual fraud, such as a contractor taking part of the money for a project up front and never returning. Sometimes the problems are less obvious, such as a contractor using substandard materials or neglecting to comply with local building regulations, both of which can lower the resale value of your home even if you decide to live with the substandard workmanship or materials.
"However, it's also true that there are plenty of highly skilled, reliable, trustworthy contractors out there." - How to Find a Contractor, Zillow; Twitter: @zillow
31. Conduct a phone interview.
"Once you've assembled a list, Tom recommends that you make a quick call to each of your prospects and ask them the following questions:
Do they take on projects of your size?
Are they willing to provide financial references, from suppliers or banks?
Can they give you a list of previous clients?
How many other projects would they have going at the same time?
How long have they worked with their subcontractors?
"The answers to these questions will reveal the company's availability, reliability, how much attention they'll be able to give your project, and how smoothly the work will go." - Tom Silva, Top 8 Pro Tips on How to Hire a Contractor, This Old House; Twitter: @ThisOldHouse
32. Plumbers, like electricians, generally have stricter licensing requirements than general contractors do.
"This varies from one location to another and one profession to another. Plumbers and electricians typically have strict licensing requirements. General home contractors usually face fewer licensing requirements.
"If a contractor has a license, however, you can usually assume he has:
A certain level of education or training.
A minimum level of experience.
Passed an examination.
Kept up with changes in code.
"There is no absolute guarantee, but with a licensed professional you're far more likely to have your project turn out well, and a better chance of redress if it doesn't.
"Note also that licenses usually refer to professional competence, not general business practices. If your contractor takes two months to add a new bathroom when he promised it would be done in three weeks, that's probably not a violation of his license but of the remodeling contract. In that case, you may have recourse with a lawsuit or a bond." - Gwen Moran, Tips for Resolving a Contractor Dispute, HouseLogic; Twitter: @HouseLogic
33. Know whether you need help with a common problem or if your plumbing issue is a job for a specialized contractor capable of handling a bigger job.
"According to BBB Business Reviews, 'there's never a good time for a plumbing emergency.' To deal situations like that it is imperative to hire reliable and qualified plumbing contractors. But hiring a plumber and plumbing contractors is not the same thing. While most plumbers can take care of common plumbing problems like a clogged drain or a leaky faucet, you will need the service of plumbing contractors for major plumbing projects the likes of which include installing new plumbing units, major remodeling projects, or any other major plumbing problems.
"Though either can fix most of the problems, there are situation-specific advantages of hiring one or the other. But hiring plumbing contractors is a must when you have more serious tasks such as new installations and/or major plumbing problems to deal with. The first step of hiring plumbing contractors is to know when and if you need to call one.
"As mentioned, certified plumbing contractors are best suited for major plumbing problems. In fact, these guys are less likely to take on small jobs such as backed-up shower drains or leaky sinks. Contact these professionals if you have larger issues such as removing or replacing faulty septic systems, complete reconstruction of your radiator heating systems, or total/near-total replacement of piping.
"That being said, we don't mean that smaller plumbing companies lack the resource to take on such big projects. In fact, such companies are often headed by certified plumbing contractors and can take care of all your needs. For example, a certified plumber Downers Grove whom you have been working [with] for years for smaller plumbing tasks can also be a good candidate for resolving larger issues. Here you need to understand if your local plumbing company has the required experience and skills to deal with the issue at hand — whether or not they have the manpower and tools to complete the job effectively and on-time." - Greg Hannah, Hiring Plumbing Contractors: It's More Than Just Plumbing, Fine Homebuilding; Twitter: @fhbweb
34. Ask how long the plumber or plumbing company needs to complete the work. Ask about a guarantee.
"Many plumbers offer service guarantees on work performed to provide you with assurance that you'll be satisfied with the job. Ask about a warranty or guarantee period on the contracted work. It's also reasonable to find out what time period the plumber will need to perform the work and whether the plumber will guarantee this work period for you." - 10 Expectations From a Good Plumbing Service, RedBeacon; Twitter: @redbeacon
35. Make sure that the plumbing professional or plumbing company not only has the proper insurance but the proper amount of insurance, as well.
This may depend on the type of license the professional has or the scope of work the company performs, as well as the state in which the company operates.
"Master plumbers might need to carry liability insurance, depending on state laws. For example, in Texas, a master plumber must have a minimum of $300,000 in general liability coverage. In some states, the dollar value of the job determines the type of license needed. In West Virginia, for instance, a company or individual must hold a plumbing contractor's license for jobs over $2,500; the contractor's license requires passing the master plumber's exam as well as the West Virginia Business and Law exam. Some states permit plumbers to specialize in areas such as residential plumbing, irrigation, or backflow assemblies. Certification typically takes the form of an endorsement and requires additional testing." - Jeffrey Joyner, Demand Media, Journeyman Plumber vs. Master Plumber, Chron.com; Twitter: @HoustonChron
36. Getting a general quote over the phone can be helpful, but it's important to obtain a written quote based on a physical inspection of the job site and repairs needed before work begins.
"How can a plumber realistically estimate his price for a job he hasn't seen? He can't. Don't accept a quote without an in-person inspection. And get it in writing.
"While plumbers can't quote a price without seeing the job, they can tell you their hourly rate and if they have a minimum charge. They can also give you a ballpark idea of the time involved in certain small, predictable jobs — installing a new shower head or clearing a plugged kitchen sink, for example. But even small jobs potentially contain more complications than you realize.
"Here's what to expect from a reputable plumber, according to Atomic Plumbing, a Virginia company:
"A plumber will come to your home and talk to you about your needs and expectations. Then the contractor performs a visual inspection and determines the scope of the project. Typically, the plumber follows up with a written quote detailing all of the plumbing services required and the associated costs. The plumber will hopefully walk you through the quote and discuss any payment options." - Money Talks News, 10 Sneaky Plumber Tricks of the Trade, Xfinity Lifestyle Blog; Twitter: @XFINITY
Building a Professional Relationship with a Trusted Plumber or Plumbing Company (What to Do and What Not to Do)
37. Try to establish a relationship with a plumber before you have an urgent situation by hiring them to perform non-emergency work.
"Be prepared for a more urgent situation by establishing a relationship with a plumber before you actually need him. If possible, hire him to do non-emergency repairs or fixture installations during normal hours. It's easier to get a plumber's attention if you're a regular customer and not a panicked stranger calling at 8 p.m. on a Saturday night asking him to fix a gushing waste pipe in your basement." - Danny Lipford, Hiring a Qualified Plumber, This Old House; Twitter: @ThisOldHouse
38. While price is a consideration when hiring a plumber or plumbing company, avoid having two or three professionals or companies competing for your business.
"You may think this is a good way to do business. And it is to some extent. But here is why it usually isn't a good way to deal with plumbers.
"A good plumber has enough loyal customers that they don't have to deal with price shoppers. Once you find a good plumber, you must be loyal to them. If you flip-flop from plumber to plumber, a good shop won't be too motivated to keep YOU as a customer. Price is important. But price should not be more important than good quality and good service." - The 7 Biggest Mistakes People Make When Hiring a Plumber, Plumbing Council
39. Group together all your repairs, which reduces the number of times a plumber visits your home.
This can also cut down on your total repair costs.
"Group together all of your repairs so the plumber only has to visit your home one time. You can save a lot of money by doing this, while also ensuring that all of the repairs are made without delay." - Little Known Tips for Hiring a Plumber, eLocal.com; Twitter: @eLocal
40. When on the phone with a plumber or plumbing company, describe the problem you're experiencing in as much detail as possible.
"Kevin Brasler, executive editor at Checkbook.org, says when you make the call, be sure to describe the problem in as much detail as possible.
"'That way, they'll know which plumber has the proper expertise to deal with your problem; they'll bring the right tools, the right equipment.'
"You won't know how much the job will cost until the plumber [arrives], but you should know how much the company charges to show up and diagnose the problem.
"'Some plumbers charge well over $150 just to show up and that doesn't include anything. It's just them showing up.'
"Brasler says when the plumber arrives, go over those charges.
"'That way the plumber knows you know how things are supposed to work, [so] there's no miscommunication there at all.'
"If you're hiring a plumber for installation or remodeling work, get several bids and get a fixed-price contract. Checkbook found that the cost to install a toilet supplied by the customer ranged from $80 to $444." - Herb Weisbaum, Price right: Tips on hiring plumbers, KOMO News; Twitter: @komonews
41. Schedule work on weekdays when possible to avoid added weekend and holiday charges.
Of course, for a disastrous plumbing emergency, scheduling work cannot wait until the weekend.
"Plumbers charge a premium for working weekends, holidays, and after hours, so avoid those times if you can. Just remember, no matter when you schedule your plumber, tell him to keep his price book in the truck." - Len Penzo, How to Find A Low-Priced Plumber Who Won't Rip You Off, Len Penzo; Twitter: @LenPenzo
42. Know your plumber's availability.
"Good plumbers know that not every problem occurs during normal business hours. A fly-by-night service won't offer night or weekend house calls, but a quality service offers 24-hour availability to ensure that you don't have to wait to solve your plumbing problem." - 3 Things to Look for in a Quality Plumber, Butter Plumbing; Twitter: @butter_plumbing
43. If you're a commercial business, restoring normal operations as quickly as possible is imperative in the event of a plumbing crisis.
For this reason, business owners should develop a positive working relationship with a qualified commercial plumbing contractor or company capable of meeting whatever needs arise for your business.
"Commercial plumbers with years of experience in the industry can ultimately save business owners money over the long term. From a clogged drain to malfunctioning pipes or other faulty plumbing components, an experienced and knowledgeable contractor that specializes in a wide range of plumbing services can help businesses restore normal operation as quickly as possible. Perhaps most concerning of all is that of 'interruption of business.' As most business owners know, having business interruption insurance is an important aspect of protecting the long-term viability of any business. Minimizing interruptions to business is best achieved by working with an experienced and dedicated team of professional contractors." - Tips for Choosing Commercial Plumbing Contractor Services, MarKatte
44. Avoid common mishaps that can cause plumbing problems.
The holidays are a particularly challenging time for your home's plumbing, as extra guests and the preparation of big meals can cause added stress on your plumbing — and possibly lead to a major plumbing disaster.
"Clogged toilets remain one of the most common plumbing issues people face during the holiday season. More people are using your restroom, and you can't always control what type of things your guests flush down your toilet. You can avoid any issues by reminding your guests not to flush items such as baby wipes, facial tissues, or sanitary napkins down the toilet. Also, put your bathroom trash can in a visible place. Guests are more likely to flush something inappropriate if they can't find the waste basket.
"Pay attention to how much food and what type of food your guests put down your garbage disposal. Otherwise, you could be dealing with a broken disposal or clogged kitchen pipes. In order to avoid confusion, [ask] your guests [to] scrape the food off their plates into the trash can instead of the sink. If your guests do use your garbage disposal, makes sure they know not to put these foods in your disposal:"
Potato peels
Onion skins
Gravy
Grease or oil
Celery stalks
Fruit pits
Egg shells
Bones
Rice
Pasta
- Learn How to Avoid These Three Common Holiday Plumbing Issues, DrugVioxx.com
45. Know the difference between minor issues and major issues that require a professional.
Often, homeowners attempt plumbing repairs. However, fixing issues without proper training potentially causes bigger problems (and a larger bill when you finally call a professional for help).
"There are some things around the house that your average homeowner can attempt to fix herself. Replacing a light switch, shoring up a loose piece of molding, fixing a broken floor tile — these are all pretty basic things you might find on a honey-do list.
"When it comes to plumbing, however, it's a different story. Water always finds a way out, so even the smallest mistake in a DIY plumbing repair can end in disaster. That means that when something is awry with your pipes, you need to call in a professional." - Emilie Sennebogen, 10 Things Your Plumber Doesn't Want You to Know, How Stuff Works, Home & Garden; Twitter: @HowStuffWorks
46. If you ever attempt minor plumbing repairs on your own, find a good DIY resource that can walk you through the proper steps, and be sure you have the appropriate tools on hand.
"Find a good online DIY source that you trust. I recommend This Old House for detailed and easy-to-understand instructions on common plumbing repairs you can do yourself. Make sure you know where to locate the main water supply and the supply to each plumbing application, which is typically located under a sink or behind the toilet. Lastly, familiarize yourself with local codes and regulations. Some municipalities require that you hire a certified plumber for certain plumbing jobs.
"Here's a list of what you should have in your toolbox for basic plumbing tasks:
Plunger (one for the sink and one for the toilet)
Adjustable wrench
Screwdriver
Pliers
Utility Knife
Plumbing Tape
Caulking Gun
"You may need other tools depending on the job, but these should cover the basics." - Ashley Watson, 10 Easy Plumbing Repairs That Don't Require a Plumber, WiseBread; Twitter: @wisebread
47. Ask about payment arrangements before they perform the work.
"Always ask when the plumber expects payment and how much of the total cost they want upfront. If your potential plumber asks for 100 percent of the cost before the job starts, walk away. Some use a system of 'milestones'. For example, plumber request payment upon the completion of a certain piece of work. The payment correspond to a certain percentage of work completed. Some will use time: After a specified number of weeks, you will pay a certain portion of the total cost. Milestone payments remain trigged by the completion of certain task, which helps homeowners. Time payments can work, but if the plumber works slowly, you may be paying too much for too little." - Doug Bonderud, 7 Questions to Ask Before Hiring a Plumber, Angie's List; Twitter:@AngiesList
48. Expect your plumber to clean up after themselves, but not after you.
"Even though the process might be messy, good plumbers will leave your home exactly as they found it. 'We want it to look just like it did when we got there,' says Chris Wallace, the owner of GFB Plumbing in Dallas. But that doesn't mean they'll clean up your messes. Both Wallace and Thorne mentioned clients who expected their plumbers to add 'maid' to their duties.
"' If we walk into a bathroom and there's already sewage all over the bathroom, we're going to get the clog undone,' says Wallace. 'But we don't carry a full line of janitorial supplies on the truck. If it's ridiculous and they ask, 'What are you going to do?' we say, 'What are you [going to] do about that?''
"'We try to go above and beyond, but sometimes you realize it's [going to] take a coat of paint and new flooring,' says Thorne." - Jamie Wiebe, Your Pipes Are Gross, but That's OK—and 8 Other Things Your Plumber Wishes You Knew, Realtor.com; Twitter: @jamiewiebe
49. If you have a plumbing issue, don't put off calling a professional.
"Call a plumber about that leaky faucet now and he might simply replace the springs. But if you wait six months, a whole new fixture may be your only option.
"'Delaying is frustrating; it makes our jobs more difficult,' says Jeff Morgan, owner, and president of Morgan Miller Plumbing, outside Kansas City, Missouri. 'It's hard to tell a customer that a faucet isn't going to make the surgery.'
"Waiting to fix a leak isn't costly only for the homeowner; it wastes our planet's most precious resource. 'If everyone in the United States let their faucet drip, we'd spend millions and millions of gallons of water needlessly,' Morgan says." - The 3 Things Every Plumber Wants You to Know, Delta Faucet, Inspired Living; Twitter: @deltafaucet
50. Avoid using chemicals to try to clear your drains.
"Forget using chemicals to open or clear drains. They rarely fix the job. Plus, not only are the chemicals very harsh and dangerous for you to handle, they can also ruin drain pipes and the equipment used to clear the stoppage. Hint: To prevent blockages in the first place, keep notorious [clogging agents] like grease and hair out of drains." -Karen B. Gibbs, 10 things your plumber wishes you wouldn't do, Today Home; Twitter: @TODAYshow
51. A little preparation goes a long way.
Checklist for the job:
Turn off water, if needed. If water is leaking near an electrical outlet, turn off the house's main power shutoff immediately. (An electrician may need to check to see if water has gotten into your outlets.) Put some water into containers for drinking, washing, etc., in case the water requires shut off.
Clear the space. If the plumber fixes the bathroom sink, it makes the job easier if no clutter exists around the vanity and sink edge.
Arrange for pets to be out of the way in the areas that the plumber will be working in. It will be easier for the plumber and less stressful for your animals.
If there are going to be workers coming and going in your house, discuss security, access, turning off alarms, etc.
If the kitchen/bathroom areas will be inaccessible overnight, consider making arrangements to stay elsewhere.
Make a list of any minor plumbing repairs that the plumber can complete during the visit. This helps save money as the plumbing no longer requires another visit. It's always better to deal with little problems before they become big problems. If the plumber charges a call-out fee per visit, this will save you money too." - HIRING PLUMBERS, BIZPALS; TWITTER: @BIZPALS