Homeowner's Safety Guide: Tips for New Parents, Seniors, First-Time Homeowners, and Families in Disaster-Prone Areas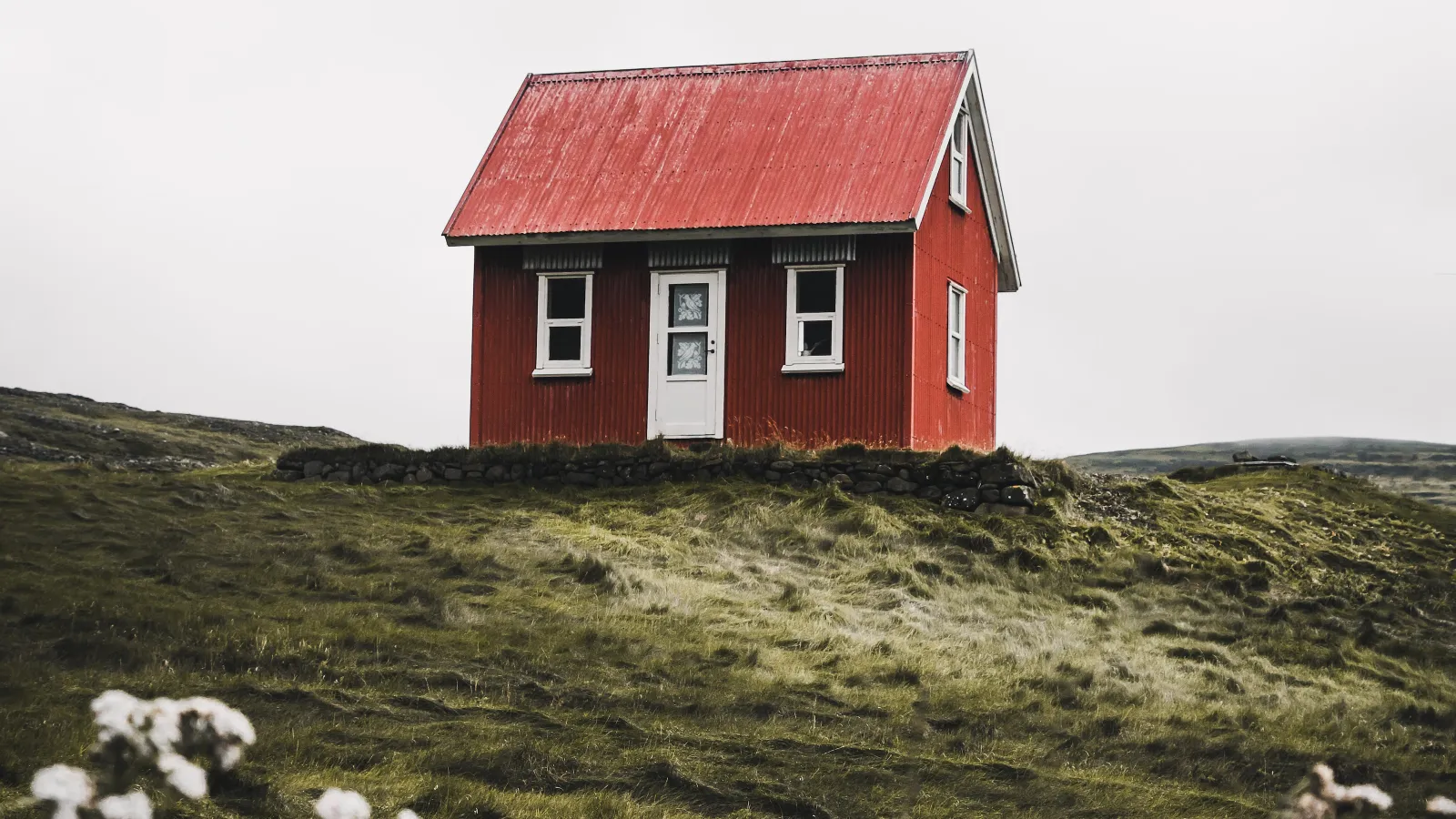 Home safety remains a top priority for all homeowners. For example, many potential mishaps and hidden dangers lurk in and around your home. If not properly prepared, then these dangers potentially spell disaster. As a result, homeowners should take proper safety precautions.
We've put together this comprehensive guide for all types of homeowners to make their homes safer and more comfortable. Regardless of  your situation, we've compiled, we've compiled the resources and need-to-know tips for maximizing the safety of your home. In this guide, you'll find tips for:
First-Time Homeowners
New Parents
Seniors
Families
Home Safety Tips for First-Time Homeowners
Typically, first-time homebuyers are so excited at the prospect of homeownership they neglect some basic safety measures. Of course, if you've taken out a mortgage, your lender may have required a home inspection (or, at minimum, a wood-destroying insect report). As a result, you'll be reasonably sure that your subfloor won't collapse from rot or insect damage.
What Does a Home Inspection Include?
A home inspection generally includes professional inspection of structural components. The inspection for items such as the foundation, roof, plumbing, wiring and heating systems. In general, homeowners find reassurance for having a professional opinion on the condition of these areas of the home. After all, many home structural issues remain costly to repair or replace. Plus, if damage or malfunctions are discovered, you have the opportunity to reduce your offer or request that the seller either make repairs or put money in escrow towards the repairs. However, there remain plenty of other safety tips to consider to make your home safe.
Homeowner's Insurance
First and foremost, securing homeowner's insurance coverage remains the most important step in keeping your home safe. Typically, homeowners must provide proof of insurance to your lender before you can close on the purchase of your home. Therefore, homeowners cannot skip this step.
Although important, homeowner's insurance remains a significant annual, bi-annual, or monthly cost. Depending on the coverage and the value of your property, insurance premiums vary. However, insurance remains a worthwhile investment when your property is damaged by unforeseen circumstances.
Check the Basic Essentials
Smoke alarms
Carbon monoxide detectors
Outside lights
Window locks
Replacing the batteries and light bulbs is a good idea (both on move-in and every six months or more often thereafter), or you may decide to upgrade smoke and carbon monoxide detectors or lighting altogether. If the smoke and carbon monoxide alarms are more than 10 years old, it's time for a replacement.
Fire Safety
You should also purchase several fire extinguishers and place them in key areas throughout the home, particularly in fire-prone areas like the kitchen or near a fireplace or furnace. Make sure that they're easily accessible, because every second counts in a fire. Finally, make sure all family members who are old enough to use an extinguisher know how to do so.
Home Security
Changing the locks is also a good idea. As a general rule of thumb, new owners should change locks whenever a home changes hands. Even if the new owners receive all know copies of keys, the previous owners may have given them out to others. As a result, you should know precisely who has a key to your home at all times.
In addition, a home security system maybe worth the investment for first-time homebuyers. Plus, installing one might lower your homeowner's insurance premiums. Many new wireless home security systems do more than just protecting your home from intruders. Smart systems provide alerts for flooding, fires, carbon monoxide and more.
Monitored systems help enable medical attention in an emergency. Plus, homeowners can monitor their homes remotely via your smartphone or tablet. Sophisticated home monitoring systems may even allow you to control your lights, electronics, and heating and cooling systems remotely. As a result, homeowners can cut down on your energy costs. Finally, a home security system can increase the value of your property.
Use Caution When Decorating
If you're making any changes to your new home, use caution. Although tempting to start drilling and hanging your favorite wall décor, be careful not to drill into sensitive components. For example, pipes, wires or duct work remain behind the walls.
Home Safety Tips for New Parents
If you're a new parent, childproofing may be on your mind, especially after your child begins to become more mobile. As toddlers learn and grow, they remain clumsy and suffer through bruises, cuts, and scrapes. As a result, these tips help make your home a safe and nurturing environment for your child.
Regulations and Standards Compliance
Ensure any products purchased for your child's bedroom (or throughout the home) meet safety standards and regulations. The Consumer Product Safety Commission (CPSC) provides information on regulations, laws, and standards for a plethora of consumer products, including products for babies and children. The CPSC is also a valuable resource to bookmark to check for product safety recalls and safety alerts as well as to find information on how to obtain a refund or replacement for recalled products.
Note that there are both mandatory and voluntary standards, and they're often changing as new safety risks are identified and new products introduced, requiring regular standardization updates. Mandatory standards are required by law. Conversely, generally voluntary standards are considered as measures that enhance the safety of products. However, products may be sold in the U.S. that do not meet these standards. As a general rule of thumb, products meet both mandatory and voluntary standards are safer than those that comply only with mandatory requirements.
Baby Gate Safety
As your child begins to crawl and walk, stairs and fireplaces become a big danger. Position secure baby safety gates at the top and bottom of any staircases in your home. Plus, if you have a door that leads to your basement, keep it securely closed to avoid falls. However, baby gates are ineffective and can actually increase the risk of injury if they're not properly installed.
There are a variety of safety gates available for various purposes. For example, specialty gates that connect to form a barrier around a fireplace or Christmas tree. Therefore, consider all the options to choose the best safety gates for each area of your home. Read the installation instructions thoroughly and take care to install them securely. In addition to safety gates, you can purchase guards for windows above ground level.
Safe Electrical Receptacles
You'll also want to invest in some tamper-resistant electrical receptacles. You're probably familiar with the plastic safety covers that plug into electrical sockets. The standard covers prevent kids from shoving objects into the socket. However, some experts consider them outdated today. Kids are pretty savvy, and many can eventually work the plastic covers off, exposing the outlet.
Instead, consider replacing your outlet plates with spring-loaded plates. These plates contain a hard plastic cover that springs back into place immediately after removing a plug from the outlet or sliding plate covers. As a result, children find these plates more difficult to operate. Plus, there's no risk of forgetting to put the safety cover back on after you're done using an outlet. Finally, look for safety products that keep cords and wires out of reach for kids. There are other options for child-proof outlets as well. Therefore, choose the option that makes the most sense for your family.
Mitigate Dangers in the Bathroom
The bathroom is one of the most dangerous places in the home for young children. The biggest risk, of course, is the risk of drowning, but there are other dangers as well. If you keep medication in the bathroom, make sure it's out of reach and inaccessible. Certain types of pills can look like candy to young kids, posing a very real risk of illness or overdose.
Additionally, falling, wet floors and hard corners remain prominent risks in the bathroom. Therefore, many bathroom safety products help reduce these risks in the bathroom. For example, non-slip mats for the bathtub, cushioned covers for the faucet, and temperature-reading products help eliminate the risk of scalding. Finally, parents can find products that attach to the shower wall that provide a handle to grab onto for easily getting in and out of the tub.
As a result, parents should:
use child safety latches or locks on cabinets and drawers.
store medications, soaps, and similar products out of reach.
ensure if your child manages to open a drawer, there are no harmful products accessible.
It's crucial to make sure that electronics are safe in the bathroom as well. Items, such as hair dryers or curling irons may cause electrocution. Use tamper-resistant outlet covers and unplug any electronics when not in use.
Of course, children not able to identify dangers should never be in the bathroom unsupervised. Parents know taking their eyes off a child for a few seconds is enough time for an accident to occur.
Kitchen Safety Tips for Parents
Kitchens are filled with potential dangers for kids. In fact, the kitchen contains so many health and safety risks that some experts recommend keeping young children out. It's a good idea to restrict kitchen access anytime there are no adults in the room, however.
There are many things that seem ordinary to you that pose a real risk to toddlers and young children. Your dishwasher probably seems harmless, but consider that it provides easy access to knives, forks, and other sharp objects. Plus, detergent can be harmful if ingested or into your child's eyes. Therefore, keep the dishwasher locked or empty and store detergent safely out of reach.
All-natural (or non-toxic) products help minimize risks associated with cleaners and other chemicals found in the kitchen. Even when you choose the least-toxic products, continue storing them in their original containers.
Get your hands on some Mr. Yuk stickers, which serve as an effective to teach children about safe and non-safe household products.
You'll also want to practice some other smart storage and safety habits in the kitchen, including:
Unplug appliances when not in use.
Choose a well-insulated oven that prevents burns from touching the exterior of the appliance. Teach your child to steer clear of the oven and stovetop when in use.
Store knives, forks, scissors, and any other sharp objects out of reach.
Use child safety latches to keep your children from accessing cabinets and drawers.
Consider allowing one "safe" cabinet that your child is free to explore.
If possible, remove the dials from your stove when not in use. This prevents children from accidentally turning the stove or oven on.
When your child is old enough, start teaching simple cooking basics. Your child will learn valuable life skills as well as gain an understanding of food and kitchen safety.
Home Energy Audits for a Healthy Environment
Aside from the obvious childproofing steps, you might also consider getting a home energy audit. Home energy checkups are conducted by qualified technicians who inspect your home for problems such as air leaks and inadequate insulation that may be costing you money by making your home heating and cooling systems work harder to maintain desired ambient temperatures. And as most new parents quickly realize, kids are expensive, so every dollar counts.
Beyond identifying issues that lead to energy waste, a home energy audit can identify potential health and safety concerns. For instance, home energy audits pinpoint:
Moisture buildup.
Carbon monoxide infiltration.
Gas leaks.
Leaking or contaminated air ducts.
Moisture buildup leads to mold and mildew, which can be detrimental to your family's health and well-being. Likewise, contamination in your air duct system means that potentially harmful substances are circulating through the air in your home.
Home Safety Tips for Seniors and People with Disabilities
Seniors and people with disabilities have some unique home safety considerations. However, every person is different and may vary depending on the person's age or type of disability. For example, you might have an aging loved one who lives home alone. Conversely, you may be moving an aging loved one into your home. Or trying to make your home safer for a child or family member who has a disability. In any case, there are some home safety measures that can keep your loved one safe at home.
The first step is evaluating your needs on a room-by-room basis. For example, many homeowners find themselves needing another bedroom. As a result, consider turning a dining room or family room into another bedroom. Upon determining the required modifications and safety measures, prioritize projects and investments that tackle critical safety needs.
Funding Home Safety Modifications
Additionally, you may qualify for financial assistance or other programs that can help you cover the cost of necessary modifications. Rebuilding Together, for instance, offers information on programs for low-income homeowners for improving the health and safety of their homes. If home energy costs are exceeding what you can afford, the Low Income Home Energy Assistance Program (LIHEAP) offers programs and services that can help to make home energy costs affordable.
There's also a Weatherization Assistance Program offered by the U.S. Department of Energy that aids homeowners with weatherization projects to improve the energy-efficiency of their homes. A searchable database of rebates, incentives, and other savings opportunities is available at Energy.gov.
Fall Prevention Tips
Some seniors are at risk of falling, which can lead to serious injury resulting in a further decline in mobility. Make sure that all hallways, stairways, bathrooms, bedrooms, and other areas of the home are well-lit for good visibility. Plus, remove clutter from hallways and other areas of the home where there isn't clear, open space for freely navigating throughout the home. If your loved one uses a walker, cane, or wheelchair, make sure that halls and doorways are wide enough for easy entry.
While slips are more common on hard, smooth floors, carpeting can be dangerous as well. Throw rugs, for instance, should be avoided as shoes, walkers, or canes can catch on an uplifted edge or wrinkle, resulting in a fall. If you do have carpeting, make sure it's secured to the floor. If you're unsure whether your loved one is at risk, there are a number of fall risk assessments that a healthcare provider can use to evaluate their level of risk so that you can plan to implement the appropriate safety measures.
Bathroom Safety Tips for Seniors and People with Disabilities
The bathroom presents particular risks, such as falling, for seniors. Slips and falls can easily occur on wet floors, while getting in or out of the bathtub, or even in the process of sitting on the toilet. Fortunately, there are several affordable tools you can use to enhance bathroom safety, such as non-skid mats for the bathtub or shower floor, shower chairs allowing a person to sit while bathing, and grab bars that are easily installed to help seniors or people with disabilities transfer in or out of the bathtub.
If you have the budget for more substantial renovations, installing a walk-in shower can be a safer option for some seniors and people with disabilities. There are also specialty bathtubs known as walk-in bathtubs with a swing-open door to allow for easier entry and exit.
General Kitchen Safety Tips
The kitchen is home to many potential risks for seniors and people living with disabilities. For people who are wheelchair-bound, it can be difficult to retrieve objects from upper cabinets. Like the bathroom, there's also the likelihood of slips and falls on the hard flooring surfaces often used in kitchens, especially if there's been a spill.
The same general home safety rules regarding ensuring that any rugs or carpets are securely attached to the floor apply here as well, and if possible, consider installing a better, non-slip flooring surface. Cork flooring is one option that provides a softer surface with more natural grip so seniors are less likely to slip and fall, but the downside is that it's harder to clean and more susceptible to damage from water or other spills. If you're feeling innovative, there are some really creative ways to utilize rubber flooring to get the best of both worlds – safety and aesthetic appeal.
Cooking Kitchen Safety Tips
Kitchens pose danger to seniors and people with disabilities who have memory or cognitive impairment. For example, seniors with Alzheimer's disease may turn on the stove and forget they have done so, posing a fire risk. Therefore, consider
Unplugging appliances (when not in use).
Removing small appliances (such as toasters, blenders, coffee makers).
Not storing flammable liquids in the kitchen (or store out of reach from stoves and toasters).
Locking knives (or any sharp utensils) in drawers and cabinets.
Cooking fires are among the most common kitchen accidents overall, so consider removing the knobs from the kitchen stove, which prevents inadvertently turned it on. For gas-powered stoves, install a gas shutoff valve. Make sure your loved one never leaves the kitchen unattended while cooking.
If your loved one uses a wheelchair, you might also consider more extensive kitchen renovations to lower the countertops and keep the counters free of clutter other than frequently used items. If the home is shared by several people, install counters of various heights so that it's possible to use the kitchen either sitting or standing. Easily-reachable cabinets with pull-down shelves will make kitchen items more accessible to people who rely on a wheelchair for mobility.
Certain types of appliances are more accessible for people with disabilities, as well, such as side-by-side or drawer-style refrigerators. You can also elevate a dishwasher so that less bending is required to load and unload dishes. Likewise, front-loading washing machines make laundry an easier chore, and you'll also want to place both the washer and dryer at a convenient height, along with any shelving or work surfaces in the laundry area.
Other Potential Home Safety Hazards
If you know what to look for and can evaluate your home from your loved one's perspective for usability, most of these home safety measures are easily recognizable. However, there are also dangers lurking in non-visible areas of the home. Having a qualified technician perform a home energy audit will identify some hidden dangers such as areas in which moisture builds up, contributing to the growth of mold and mildew, checking for air leaks and contamination in your home's duct work, gas leaks, carbon monoxide, and other concerns.
A home energy checkup will reveal not only some potential health hazards but also ways to make your home more energy-efficient. When you cut down on energy costs, you'll have more funds to spend on essential home modifications to help your loved one thrive at home.
Finally, fires are a risk for every home, but seniors or people with disabilities are at greater risk from death or injury in a fire. One of the most important things you can do for your loved one's safety at home is to develop and practice a fire escape route and emergency response plan, with a means to contact emergency services and loved ones and a way to safely exit the home in case of fire from any room or area of the residence.
Home Safety Tips for Residents of Disaster-Prone Areas
People who live in disaster-prone areas, such as areas commonly hit by hurricanes, earthquakes, or tornadoes, have to take special safety precautions to maintain the integrity of their homes and ensure the safety of their family members.
Determining Your Level of Risk
The first step is determining your level of risk, based largely on where you live in the U.S., and ensuring that you have adequate insurance coverage to ensure that you won't be facing financial devastation in the event of a disaster.
Then, you'll want to create an emergency response plan and practice escape routes and other emergency procedures with the whole family. You might set a meeting place that all family members can get to that's a safe distance away from the structure for escaping from fires. Or, designate the safest place inside the home for the family to meet in the event of an earthquake or tornado. It's also wise to create an emergency kit with a supply of medications, medical supplies, clean water, and non-perishable foods to get your family through a few days until you're able to access rescue or emergency services.
Planning for Disaster: Design Decisions
Safety measures and structural considerations vary depending on the types of natural disasters susceptible in your area. For instance, those with homes in flood-prone areas may make different design decisions to reduce the amount of costly damages that would occur in a worst-case scenario. Homes in beach areas are often raised, protecting what would otherwise be the first floor from mass destruction in several feet of flood waters. In fact, some insurance plans require certain design decisions specifically to reduce the amount of damage in certain areas of the country.
Some building materials are more durable and able to withstand strong winds and rain, flooding, and other disaster consequences. Concrete, for instance, is considered one of the most resistant building materials and is often used to construct wall systems for homes that are likely to be hit by earthquakes, tornadoes, or hurricanes.
Structures without a strong foundation are at greater risk during earthquakes. Unreinforced masonry walls, structures that are not anchored to their foundations, unbraced pier-and-post foundations, and similar design shortcomings are just a few examples that make a home structure less capable of withstanding earthquakes and other disasters.
If you're building a new home or purchasing an existing home, know the disaster risks in your area and talk to a contractor experienced in building structures with the same risk profile. If there are shortcomings in an existing structure, you may be able to request modifications from the seller before closing on the sale or funds placed in escrow for modifications needed to enhance the integrity of the building. At minimum, you should plan to make any changes necessary to meet the basic accepted standards in your area. Without taking this step, you'll probably end up paying higher insurance premiums due to the increased risk of damage.
Other Safety Measures to Protect Your Home and Family
Although technology advancements continuously improve advanced inclement weather warnings, predictions remain imperfect. Therefore, homeowners should understand how to protect your home if a disaster may strike.
For instance, many homeowners in the projected path of a hurricane generally board their doors and windows, which protect against high winds. If a tornado is likely, move furniture and other objects away from windows. Additionally, homeowners should cut the power to your home, which avoids the risk of electrical fires.
If you live in an earthquake-prone zone, you can plan ahead at any time by securing furniture to the floor. This helps avoid injuries and damage from sliding tables, couches, and other objects. Plus, anchor bookshelves and stands to the wall, which helps prevent them from tipping over and causing injury. If an earthquake strikes nearby or in your area, shut off the gas to your home, which reduces the risk of fire.
For imminent flooding dangers, make sure that any electrical components or small appliances are raised off the floor. This helps avoid water damage and electrocution dangers. Plus, cut off the electrical supply when you're prepared to cope without it or evacuate.
Finally, when a disaster is likely, follow all recommendations from emergency management agencies. There are many steps you can take to secure your home and belongings. Educate yourself on the most effective ways to secure your property and how to access emergency notifications so that you're aware of evacuation plans and procedures and can stay up-to-date on weather events.
Valuable Home Safety Resources
Whether you're a first-time homeowner, a new parent, an older adult, a family caring for an aging loved one or a person with a disability, or a family living in an area prone to natural disasters, there are special safety considerations that apply to your circumstances. Education is the best defense against all potential home dangers. When in doubt about the best approaches to home modifications or safety measures, seek the help of a professional to identify potential hazards, and recommend the best solutions for reducing safety risks in the home.