Prevent Scares Due to a Plumbing Emergency This Halloween
Avoid Potential Plumbing Emergencies
Homeowners should be focused on their fall decorations and costume parties this month, not on worrying about plumbing problems. Luckily, many maintenance tasks and habits can help prevent big plumbing issues in the future. This article will cover a few tips and tricks that will make trick-or-treating free of some of the most common plumbing emergencies.
Drain Cleaning and Clog Prevention
A clogged or slow-moving drain is a common enough problem in any home. The thing is, homeowners can usually prevent it through regular cleaning. Though store shelves are often filled with chemical drain cleaners, these can be quite detrimental to a home's pipes. The harsh chemicals in liquid drain cleaners or chemical clog busters don't just stop at breaking up the clog. They can cause corrosive damage to the pipe itself, which can lead to leaks which can cause structural damage to the home and its foundation.
If a drain is not cleaned, however, the buildup can fill the pipe and become so impacted that the line may need to be replaced, which can be time-consuming and expensive. Drain cleaning services cost a fraction of what pipe replacement or clog removal will cost. Here are a few ways to keep drains clean:
Frequent Use: This may seem counterintuitive, but when a drain is used regularly, things flow more easily and tend not to harden and block the drain.
Baking Soda and Vinegar: Putting baking soda down a drain and then chasing it with vinegar creates the classic science fair volcano effect but also cleans the pipes safely and effectively. It also works well to deodorize drains.
Hot Water: Simply running hot water down a drain can help to keep the drain pipes clean.
Professional Drain Cleaning Services: Hiring professionals to perform drain cleaning means that a home's drains will run smoothly for a long time. This service can both unclog pipes and prevent clogs from forming.

Avoiding Clogged Toilets
Perhaps one of the worst common plumbing emergencies is the infamous clogged toilet because it can lead to worse issues like an overflowing toilet or water damage. To prevent toilet clogs, the only thing that should be flushed is toilet paper. Because the toilet seems to make things disappear without a trace, people often feel that anything can be flushed if it fits, but this is not the case. Only toilet paper (and the waste it accompanies) should be flushed. Avoid flushing any of the following:
Cotton balls, cotton rounds, or cotton swabs
Paper towels
Sanitary napkins
Tampons
Baby wipes (even ones that say flushable)
Makeup removal wipes
Preventing Water Heater Issues With Maintenance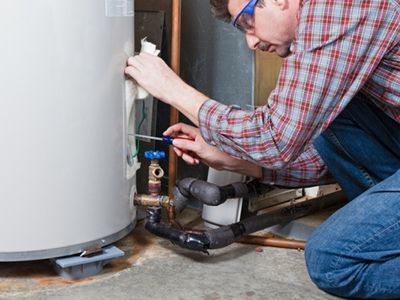 Water heaters are the silent heart of a home plumbing system. Almost all the appliances that connect to the water supply need access to hot water to function. This is what makes water heater maintenance so important. Water heater maintenance offers benefits like energy savings, fewer repairs, and a longer lifespan for the water heater.
A water heater that is not properly maintained can result in lukewarm water, at the very least. It can also cause corrosion, leaks, rusty-colored water, and stinky, discolored laundry. Homeowners should have their water heaters maintained annually at least to prevent shivers from a cold shower this October.
About Snappy Electric, Plumbing, Heating, & Air
Snappy Electric, Plumbing, Heating, & Air is a local family-owned and operated company serving Marietta, GA, and the surrounding areas. They offer upfront pricing, payment flexibility, and 24/7 emergency service. Call them today for drain cleaning or water heater maintenance in Marietta, GA.