#RiseUp with These Super Bowl Sunday Tailgate Treats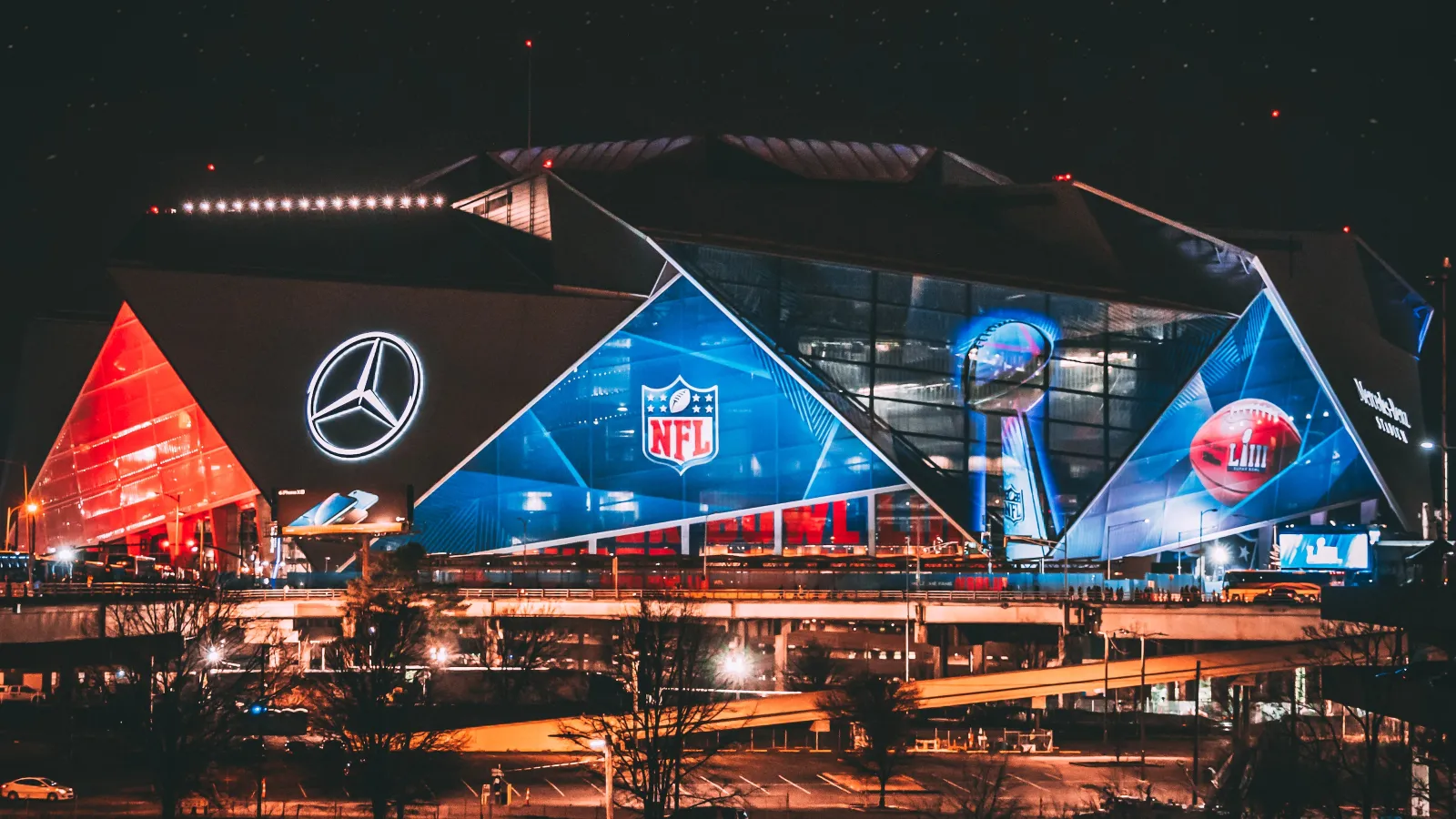 The Falcons are ready to #riseup this Super Bowl Sunday. If you want to ensure your Super Bowl party matches their intensity, then you'll need to provide some tailgate treats to match!
No, if you want to keep people coming back to your party year after year, then you know you need a big TV and delicious, hearty food. And not just a bowl of chips and a plate of hot dogs.
We can't help you with the TV, but we can help you have the most epic Super Bowl party by compiling a list of tasty treats your guests will be talking about long after the game ends.
Pre-Game Coverage
Appetizers are like the pre-game show.
As guests arrive, they will be arriving, talking, betting, and yes, eating. Your appetizers need to be on point and set up the entree to come.
If you want to impress your guests with some deliriously good appetizers try shaking up the outdated tater tots and make these cheeseburger tots! Imagine the goodness of a cheeseburger, the size of a mini muffin, baked onto tater tots!
For a more hearty approach, like a two-headed running attack, then try this chili dog bread ring.
It has all you need to make your game day appetizer statement: pigs in a blanket and hot cheese. Your guests will be drawn in by the wreath-like appearance, but they'll come back for more of the gooey goodness.
The Halftime Show
Whether you are excited for Lady Gaga or the halftime commercials, this is the perfect time to layout some substantive entrees. Typically, there are three types of entrees that are acceptable and somewhat expected at every super bowl party.
The first is sliders. They're smaller versions of the giant sandwiches we love, so they are easier to carry around and eat, and, if we so choose to, we can enjoy several different kinds of sliders in one go.
The second type of entree people tend to expect at a super bowl party is wings.
Like the Falcons air attack, here are fifteen different types of chicken wings to include at your super bowl party this year to keep everyone guessing.
Finally, pizza is the staple of any Super Bowl party entree. Like a solid offensive line, pizza always delivers. But, if you want to wow your guests, you need to try something a little different.
MVP Awards
Dessert is the perfect post game performance. By this time, we hope Matty Ice and the Falcons are on stage, so a nice dessert fits the bill.
Your guests have digested your delicious apps and entrees, but now they are looking for something sweet. Most are not looking for giant portions; just a little something, or maybe a few little somethings, to either celebrate with or console themselves with, depending on the outcome of the game.
Here are your recipes for Atlanta Falcons popcorn and rice krispie bites!
This is also a good time to let your creative side show. Go sweet and tangy with these chocolate covered strawberry footballs or these decadent touchdown brownies with caramel and pretzels.
---
Also, keep in mind all of the commotion in your home. Win or lose, guests will be looking for the trash or re-fills of those early game apps and desserts to cap off the night. We all know that with so many people moving around your kitchen, with so many food options, a lot of what doesn't get eaten can end up in the garbage disposal. Keep your kitchen drain in good condition and avoid clogged drains with these tips!