Sink Leaking? How to Stop Simple Leaks!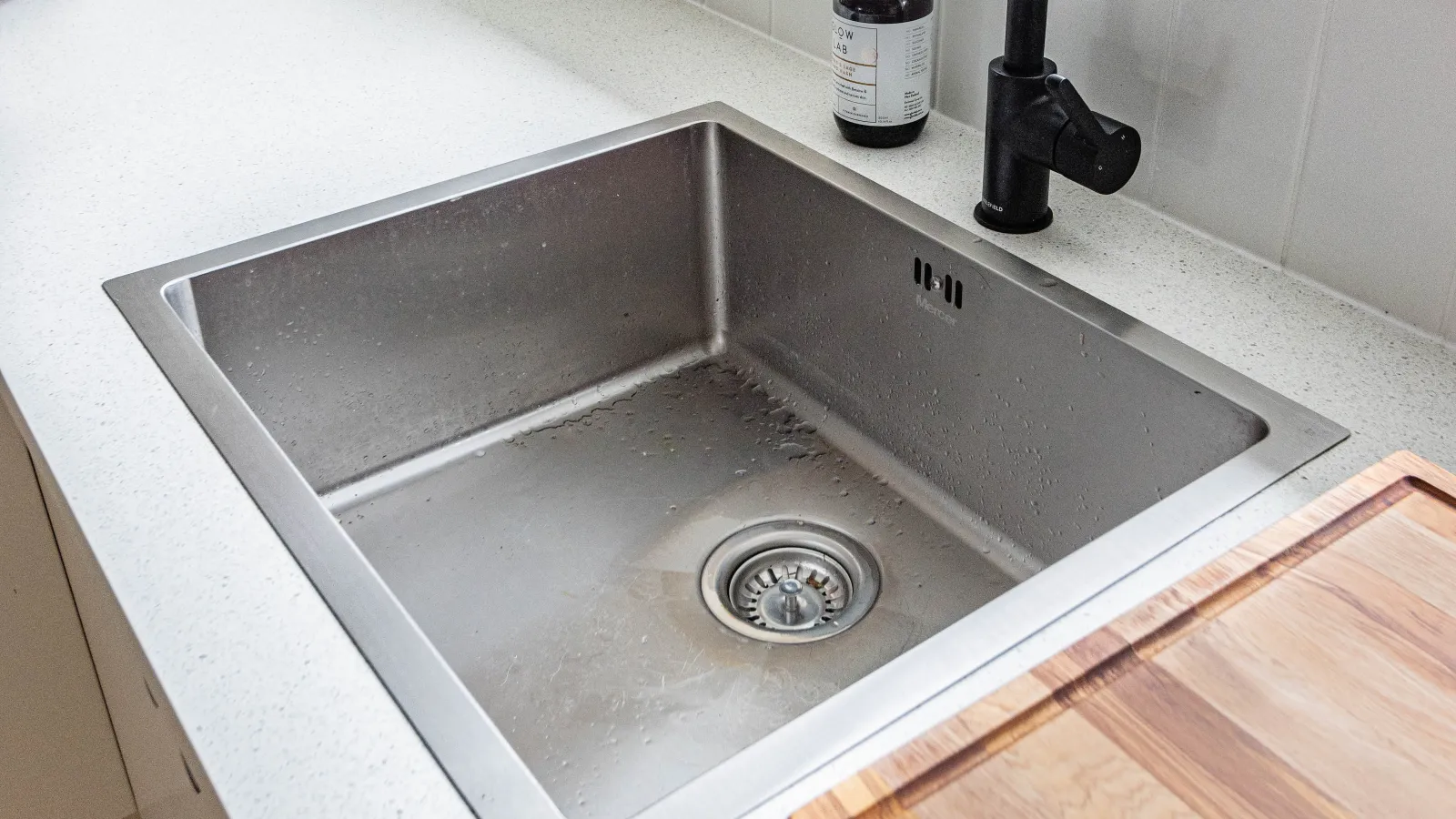 Worried about high water bills?
Accordingly to the Environmental Protection Agency (EPA), the average household accounts for more than 10,000 gallons of wasted water annually. Furthermore, about 10% of households waste 90 gallons or more daily.
In fact, common household water leaks include dripping faucets, worn flappers and other linking valves. As a result, if you have issues with your sink leaking, your water bills reflect this excess water usage. Fortunately, faulty faucets and related leaks remain easily corrected, which can save homeowners about 10% on your water bills.
Common Plumbing Leaks
Why do sinks leak and toilets run?
Daily use!
We use our toilets, sinks and faucets daily. Over time, the components in the faucets and toilets break down under normal wear and tear. For example, as toilets age, the plastic and rubber components break down. As a result, the worn parts cause minor leaks and toilets that don't flush properly.
Homeowners experiencing a sink leaking or running toilet provide many calls to the office. However, not every plumbing company takes the same steps to find, identify and stop leaks. For example, at Snappy, we offer a comprehensive leak detection and prevention process. This process includes an underground leak detection service, along with leak searches that spot issues not always in plain site.
Simple Solutions to a Sink Leaking
Small leaks manifest over time, which may cause damage to cabinets, floors and sheetrock if they go unnoticed. Also when left unattended for extended periods of time you allow a chance for mold to form and spread in contaminated areas. Therefore, homeowners must find and fix leaks when they are spotted.
Address the Leak
Generally, a water-soaked cabinet or floor provides the initial indication of a leak. However, depending on the source of the leak, water shows in different spots.
Leaks from a pressurized water hose will spray and be immediately apparent.
Any leaks from a drain line might not be noticeable until you use the sink.
For a faulty seal around the sink drain, you may have to fill the sink and let the water stand before the leak becomes apparent.
Fortunately, in most cases, leaks originate from just above the dampness or standing water.
Water-Supply Leaks
Shut-off valves with compression fittings offer a primary cause of leaks because of loose fittings. Typically, issues with water-supply leaks result in sprays or drips due to the water pressure and loose connections or defective pipes.
To tighten these connections, hold the valve with one wrench while you turn the compression nut with another.
For leaks deriving from faucet connections difficult to tighten because they are located in cramped spaces behind the sink tighten with adjustable or locking pliers.
Drain Leaks
Leaks deriving from a P-trap frequently result from loose connections, a blockage in the pipes or corrosion. First, tighten all compression nuts.
If the leak persists, remove the P-trap and give it a good cleaning.
Additionally, clear the drain line with an auger.
Tighten compression nuts on plastic P-traps by hand, but use pliers for metal traps.
If the nuts on a metal trap are hard to turn, they may be corroded (which means it's probably time to replace the trap).
As the DIY fixes require more skills, then remember the local plumber has the tools and expertise to fix leaks.
Other Leaks
After checking the supply line and drain, if leaks remain, it likely means the sink. For a simple solution to a sink leaking, try unscrewing the sink drain and repacking it with plumber's putty. Typically, homeowners notice the faucet leaking above the sink, however, at times, water flows down the back of the faucet. If this occurs, then the faucet drips underneath the sink. As a result, the next fix remains dependent on your specific faucet and generally involves
disassembly and replacement of one or two gaskets or washers.
At Snappy, kitchen or bathroom faucets repair and replacement is our specialty! It doesn't matter if there are older or hard to find parts or just a new upgrade to jazz up the kitchen, we can handle any repair or replacement.
Snappy Makes Homes Happy!
No plumbing service is too large or small for the Snappy team. If you are seeing water spots in your ceiling or receive a high water bill and aren't sure what do, give us a call and we can locate the leak and repair in the same visit!
Plus, our plumbers are licensed, extensively trained and have years of experience. Snappy truly leads the way when it comes to plumbing services for both residential and commercial properties. Whether you need an emergency plumber or you just need routine maintenance our expert staff is here to help.