Surprise! Its Spring Cleaning Time!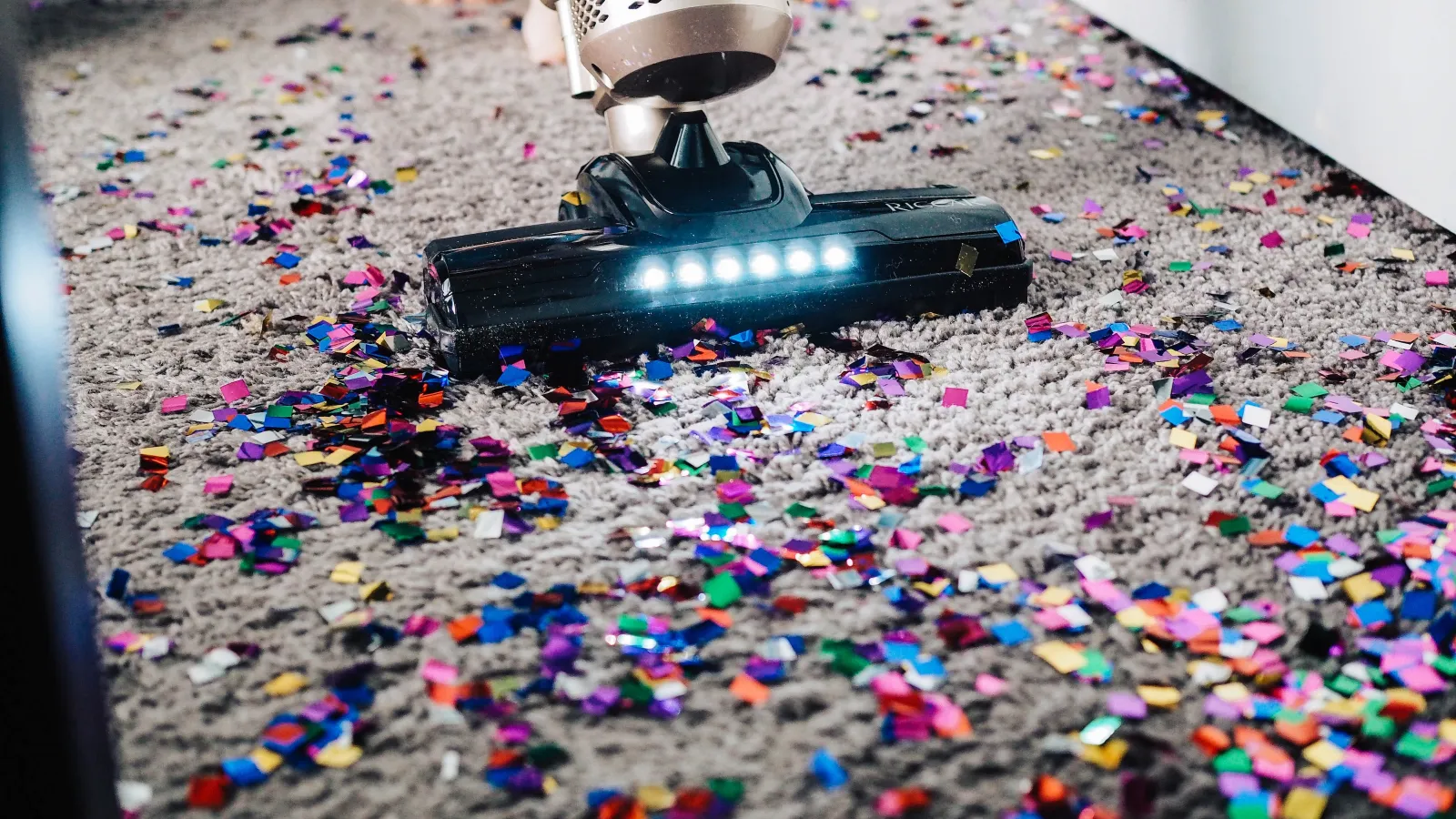 Spring is here, which means spring cleaning!
The change of seasons from winter to spring is a time of new beginnings. Make the most of this feeling of freshness and use it to get your house ready for spring and summer!
Yes, it's spring cleaning time, so here are some tips and reminders to keep your home fresh and clean this summer!
Standard Spring Cleaning Tips
For the great spring clean, break out several dusters and open some windows because you'll be stirring up a lot of dust, so having your windows open will help keep some of the sneezing at bay. As a reminder, here are some things that will need dusting during your spring cleaning session!
Bookcases
Baseboards
Crown Molding
Blinds
Lamps & Shades
Ceiling fans
Corners
Mirrors
Picture Frames
Shelves
Pretty much if there is a flat surface where dust can collect, dust it! Dusting is incredibly important, not just during spring cleaning, but as weekly maintenance all year around!
Disinfect and Declutter!
Although (thankfully) spring cleaning is only once a year, some of these activities could be done every month (or even weekly).
Perhaps the first step in a deep spring cleaning is disinfecting and decluttering your home. Decluttering makes a good initial step because you can toss a lot of old stuff, plus once things are put away, it makes cleaning a little easier.
To declutter your home, go through closets, drawers, and all storage to separate your stuff into keep, toss or donate!
Next step, get some good disinfectant or make your own solution, grab some rags and disinfect everything:
Doorknobs
Cabinet and drawer handles
Fridge, stove, and dishwasher handles
Window sills
TV remotes, game controllers, home phone
Light switches
Tables
You don't want winter germs hanging out and tagging along into spring, so get to disinfecting!
Window Washing
Winter is harsh on all of us, including your windows and doors. Spring cleaning isn't complete without washing the windows. Make sure to clean inside and outside all of your windows. You want to let in as much sunshine as you can, and clean windows will help.
Check the caulking for damage and repair any issues. You don't want to find problems come summer when your AC has been running on high for days, but your home still feels like a sauna.
Take Care of the Carpets
Carpets take a beating all year long. We walk all over them, so they deserve a little cleaning. In order to take clean the carpets, the first step is to find your favorite family member and assign them this chore!
Next, break out the vacuum to suck up all the dust and crumbs behind and between the couches, chairs, beds and bins around the house. This also includes kitchen, laundry room, and bathroom floors, plus all the couch and chair cushions, along with the drapes if you are feeling adventurous!
Next, to really get a deep clean, then shampoo the carpets. If you don't own a deep clean carpet cleaning machine, you can rent one from most hardware stores.
Before the deep clean, make sure you've vacuumed and put all animals and children in areas where they will not be tromping all over your wet carpets until after they are clean and dry.
Home Safety Spring Cleaning Reminders
The annual spring cleaning session provides a nice reminder to check some of the safety items in your house.
For example, now is a good time to replace old batteries in your home. These are things you wouldn't normally pay attention to unless there was a problem. Stay ahead of that annoying beep that comes with low batteries and put in fresh ones during your spring cleaning.
In particular, replace the batteries in your smoke detectors and carbon monoxide detectors.
Annual AC Inspection
Is there anything worse than a broken AC in an Atlanta summer?
While many of us can check and change our AC air filters throughout the year, spring is a great reminder to have an annual AC inspection.
Inspections from a qualified HVAC professionals do a lot more for you than just replacing the filters. They will review your entire cooling system and make adjustments, such as tightening any electrical connections, check the condenser coil and evaporator coil, and inspect safety devices for proper operation.
At Snappy, we are happy to offer our home protection plan, that includes an annual spring AC tune up!
If there is one thing you will regret not making sure is in great working order when summer rolls around, it's your air conditioning!
Test the Sump Pump
As they say, April showers bring May flowers, so we should expect some rain during the spring. For those homeowners that utilize sump pumps to help prevent home floods, then now is the time to test your sump pump for risk of a flood.
For homeowners looking to add a sump pump to their home, check out this guide to the best sump pumps. You can always call us with questions.
Check the Dryer Vent
We all get exhausted doing laundry, but keep in mind that a clogged dryer vent is a fire hazard. During your spring cleaning, make sure to pay close attention to your dryer vents and give them a good cleaning. Here is a quick 4-step process to clean your vents:
Remove the vents and wash them (just like you'd wash dishes in the sink).
Dry the vents…completely.
Wax the vents, liberally (just like waxing your car).
Buff the wax off the vents.
On a regular basis, make sure you are cleaning out the vent in your dryer after each load of laundry to keep the dust from building up.