Top 10 Gardeners in the McDonough, GA Area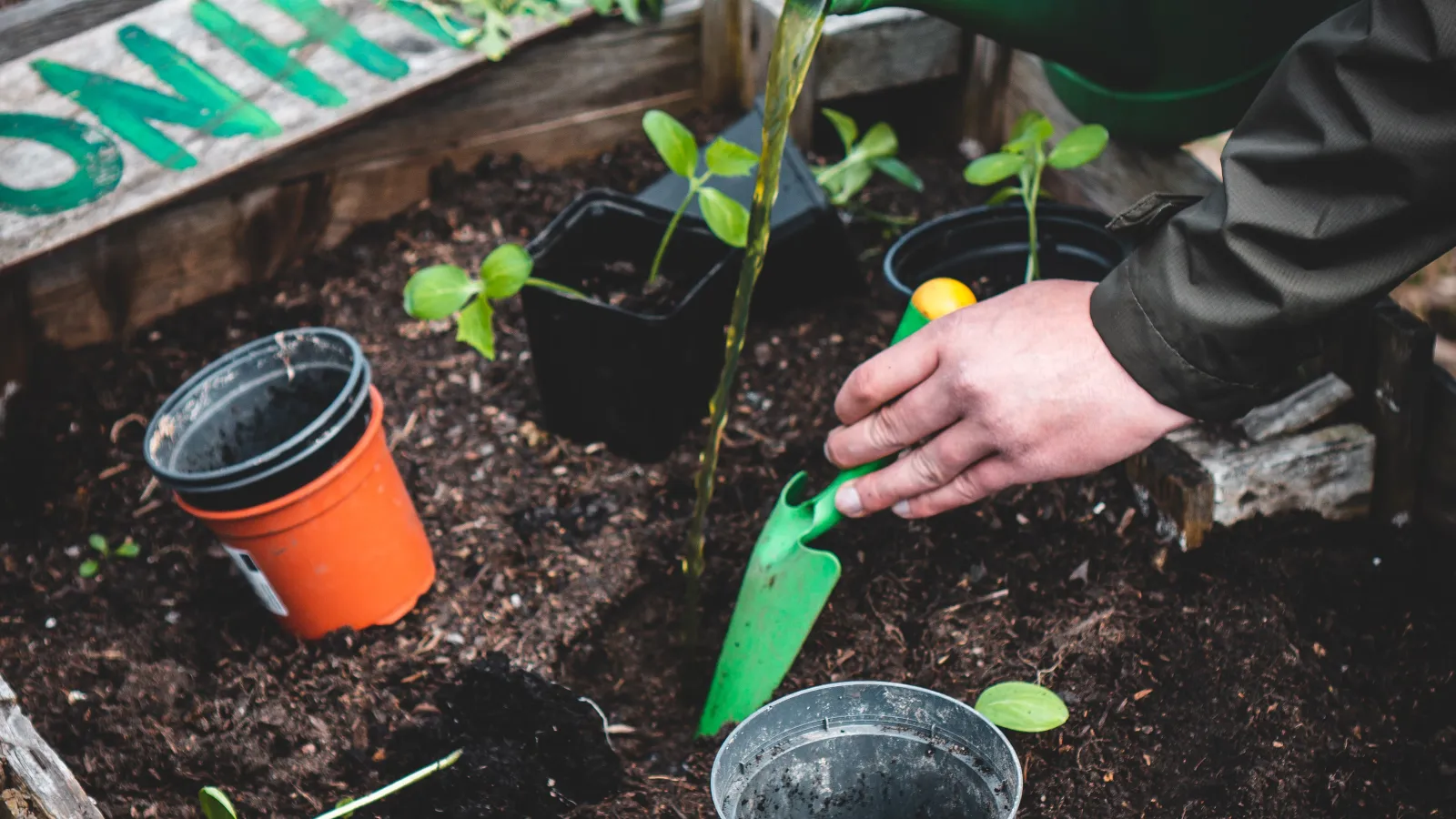 Snappy Electric, Plumbing, Heating, & Air is a proud member of the McDonough area. We strive to provide exemplary customer service while maintaining, repairing, replacing, and installing your home's most important systems. Our professional plumbers, electricians, and HVAC technicians work to ensure your home's safety and comfort, and we offer emergency service 24/7.
Snappy Electric, Plumbing, Heating, & Air does not offer garden services, however. But, we want you to be just as happy with your garden as you are with your home service from Snappy Electric, Plumbing, Heating, & Air. That's why we have rounded up the top 10 gardeners in the McDonough area. We have chosen the following gardeners based on their reputation and the high ratings customers have given them on sites like Houzz, Yelp, Kudzu, Google, Facebook, and/or the Better Business Bureau. We know that no matter which of the gardeners you choose to call, you will receive top-notch service, especially because they all have an average rating of 4.2/5 or higher. Please note, we have listed our top 10 gardeners in the McDonough area in no particular order.
Made the list? Grab the embed code here to display your award badge on your website.
Average rating: 4.9/5
Classic Landscapes, Inc. has more than 60 years of combined experience in creating, building, and managing outdoor environments for clients in McDonough and other communities in South Atlanta. Classic's award-winning landscapes include flower gardens, water features, lighting, and more to create a beautiful garden for your home.
@Lunaslillies
Average rating: 4.7/5
Luna's Lillies, Inc., provides pond and garden design and maintenance. They specialize in providing homeowners with unique water features that complement their landscape. Luna's Lillies combines flowers and water to create a unique water garden that is ecologically balanced to remain beautiful year-round.
@duncanlandscap1
Average rating: 4.65/5
Duncan's Landscaping has been serving homeowners in and around McDonough since 1967. They design and install gardens that remain beautiful no matter the season and include plants and colors that will make your garden the gem of the neighborhood.
4. Walker Nursery Farms

@WalkerNurseryFa
Average rating: 4.6/5
Walker Nursery Farms provides landscaping services including tree and shrub installation, flower bed installation, and more to help you create the garden of your dreams. Walker Nursery Farms also provides lighting and irrigation, along with their 25+ years of experience.
Average rating: 5/5
Haydenscape is a landscape design and installation firm that serves the Atlanta Metro area. Haydenscape provides garden design that includes hardscapes, concrete, stone, and brick to create the garden of your dreams.
Average rating: 4.75/5
Pengelly's Landscape & Garden puts more than 30 years of combined landscape and horticulture experience to work to create the garden you have always wanted for your McDonough home. From garden containers and garden design to irrigation service and installation, Pengelly's will ensure that you have the annual color and flower beds that fit your home and your style.
@AtlGaLandscape
Average rating: 4.4/5
Unique Environmental Landscapes has been providing garden and landscaping services in the Metro Atlanta area for nearly 25 years. Their award-winning design and installation process begins with sketches and ends with a beautiful garden design that may include water features, hardscape elements, outdoor fireplaces, and more.
@WilBrosNursery
Average rating: 4.85/5
Wilson Bros Nursery is a five-acre nursery and garden center in McDonough that helps homeowners bring the vision of your garden to life. Their landscaping division specializes in site-sensitive landscape design and installation using plants, structures, and other materials that best fit your property.
Average rating: 4.2/5
Segrest Property Services offers the utmost professionalism and delivers exceptional service while designing and installing the garden you envision for your home. Fully licensed and insured, Segrest Property Services plants beds, selects the ideal trees, shrubs, perennials, and ground covers, and ensures your complete satisfaction.
10. Cotrell Lawn & Landscape
Average rating: 4.95/5
Cotrell Lawn & Landscape is a small business started by firefighter Robert Cotrell. Cotrell prides himself on providing clients in the McDonough area with outstanding customer service while designing and installing gardens and other landscape enhancements for your property.
Did you make the list? Use the code below to embed the badge on your website to show off your recognition.