Top 10 Hotels in Alpharetta, GA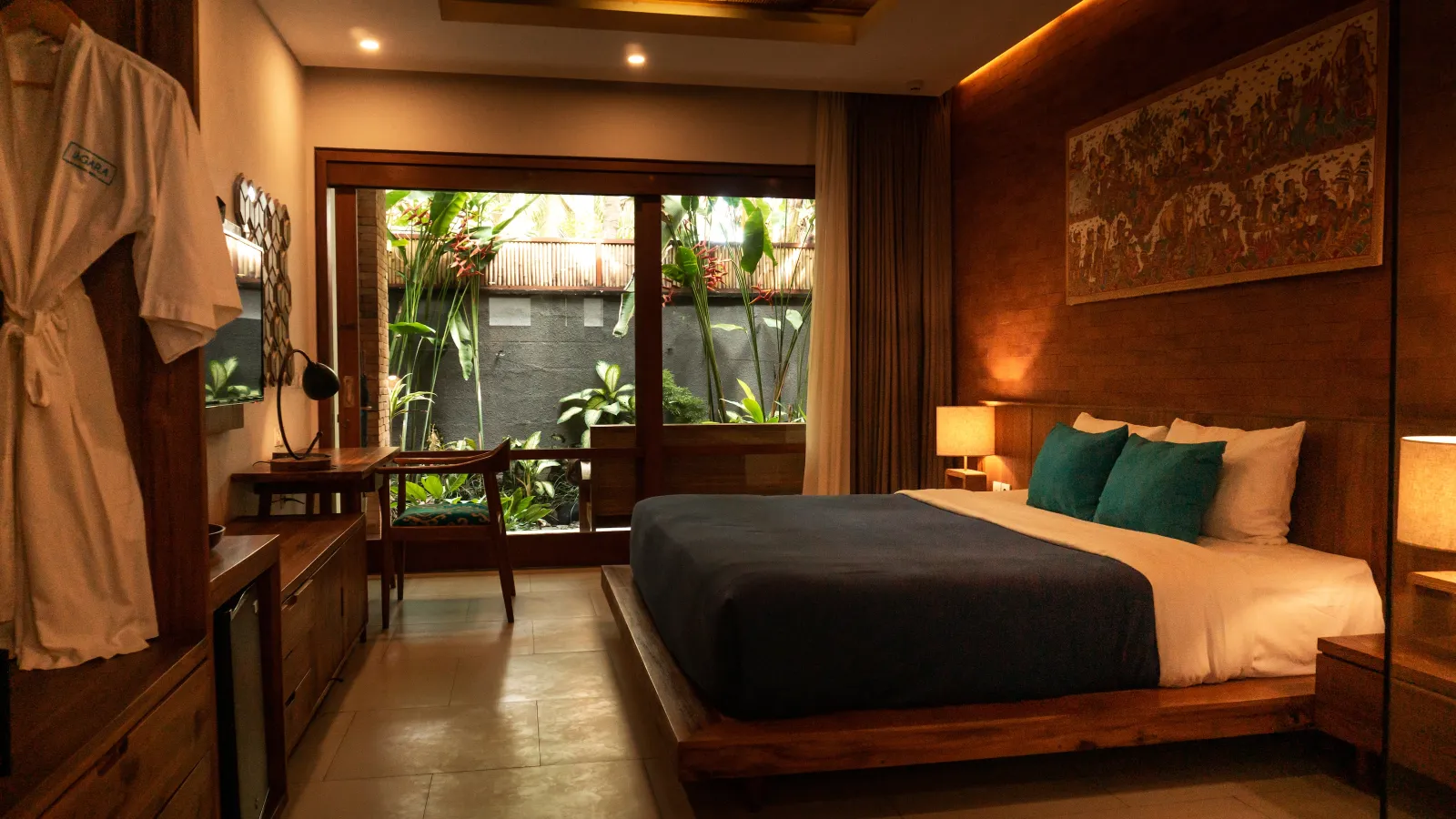 Alpharetta, GA is a vibrant, bustling city in the south. A suburb of Atlanta, Alpharetta offers the best of both worlds with close proximity to the city and all its amenities coupled with the ability to escape in some of the area's abundant greens and the city's exceptional park system. It's not surprising, then, that visitors to the Atlanta metro may opt for a hotel in the Alpharetta suburb - not only for a lower cost but also for easy access to the city's breathtaking nature escapes.
We took a look at ratings and reviews for hotels in Alpharetta on Trip Advisor and Expedia to identify the best hotels in Alpharetta for your next visit to the area. Listed below in no particular order, these ten hotels are known for offering top-notch service and comfort to guests.
Made the list? Grab the embed code here to display your award badge on your website.
1. Atlanta Marriott Alpharetta
@MarriottIntl
Average Rating: 4.0
The Atlanta Marriott Alpharetta offers all the luxury you're accustomed to receiving at Marriott properties in the picturesque city of Alpharetta. Relax with a cocktail at the lobby bar or satisfy your taste buds at Vidalia's Southern Steakhouse, and enjoy an on-site fitness center, indoor and outdoor pools, and more.
2. Homewood Suites by Hilton Atlanta Alpharetta
@HomewoodSuites
Average Rating: 4.0
This 112-suite hotel is close to a variety of local attractions and businesses, as well as the main highways for getting to wherever you need to go in the Atlanta metro. When you stay at the Homewood Suites in Alpharetta, you'll get a full, hot breakfast every morning before you start your day, plus access to the on-site fitness center and nearby attractions like the Andretti Speed Lab, "an enclosed entertainment center featuring interactive simulators, zip line, ropes course, rock climbing wall and high-speed super karts."
3. Le Méridien Atlanta Perimeter
@LeMeridien
Average Rating: 4
Le Méridien Atlanta Perimeter earns high ratings from guests who say this hotel offers comfortable accommodations for quality sleep, responsive, attentive staff, great food and beverage options, and more. Two on-site restaurants, Longitude 84 and Portico Global Cuisine, offer fine dining options, while Le Méridien Sparkling's sophisticated cocktail program adds flair to any gathering at Le Méridien Hub. For corporate functions or a casual stay, Le Méridien Atlanta Perimeter is sure to impress.
4. Hilton Garden Inn Atlanta North/Alpharetta
@HiltonGardenInn
Average Rating: 3.75
With complimentary Wi-Fi, a 24-hour business center, complimentary fitness center, and full-service restaurant on-site, the Hilton Garden Inn Atlanta North/Alpharetta has everything you need, whether you're traveling for business or pleasure. Set in the Windward Business District, the Hilton Garden Inn offers a complimentary shuttle to the Northpoint Mall, just five miles away. On-site breakfast, a 24/7 pantry, and a heated, indoor pool ensure that guests are well-accommodated, and close proximity to the Dekalb-Peachtree Airport (25 minutes away) and Hartsfield Jackson International Airport (45 minutes away) make this hotel a convenient option for any traveler.
5. Holiday Inn Express & Suites
@HIExpress
Average Rating: 3.75
The Holiday Inn Express & Suites offers a comfortable stay complete with amenities like complimentary wireless service, an outdoor pool, daily housekeeping, and on-site guest self-laundry facilities. A complimentary full breakfast and breakfast buffet gives you the right start for the day, and guests can also take advantage of the on-site, state-of-the-art fitness center. Conveniently located on Windward Parkway, the Holiday Inn Express & Suites Alpharetta is in close proximity to all the local attractions and city highlights you don't want to miss.
6. Staybridge Suites Alpharetta North Point
@Staybridge
Average Rating: 3.75
Staybridge Suites Alpharetta North Point offers an upscale experience with all the comforts of home, including on-suite guest self-laundry services, spacious rooms and suites, complimentary shuttle service, on-site breakfast and in-suite full kitchens in select suites, an on-site pool, and more. Guests reviewing this hotel can't say enough about the friendly Staybridge Suites staff who go above and beyond to ensure guests are comfortable and satisfied.
7. Embassy Suites by Hilton Atlanta Alpharetta
@EmbassySuites
Average Rating: 3.75
Two-room suites to ensure that guests have ample room to relax, close proximity to dining, shopping, and local attractions, daily made-to-order breakfast in the Embassy Suites' tropical atrium - complete with a relaxing waterfall for the perfect backdrop, and so much more await guests at the Embassy Suites by Hilton. Enjoy complimentary drinks and snacks and relax and unwind in the indoor swimming pool and hot tub after getting a workout in at the on-site fitness center.
8. Residence Inn Atlanta Alpharetta/Windward
@ResidenceInn
Average Rating: 3.75
The Residence Inn Atlanta Alpharetta/Windward is situated near the city of Milton and many local attractions such as the Verizon Wireless Amphitheatre, the North Georgia Premium Outlets, Avalon shopping center, and the North Point Mall, which boasts incredible shopping including the American Girl Boutique & Bistro. In the evenings, return to the hotel to enjoy The Residence Inn Mix, offering free local fare and premium beverages.
9. Hyatt Place Atlanta/Alpharetta/North Point Mall
@HyattTweets
Average Rating: 3.5
Situated in the heart of Alpharetta's commercial district, Hyatt Place Atlanta/Alpharetta/North Point Mall offers easy access to attractions and venues like Six Flags, the Georgia Aquarium, the Georgia Dome, Turner Field, World of Coca-Cola, and Stone Mountain. Enjoy dining options from the Gallery Menu, signature flatbreads from Fresh 24/7, or sandwiches and more from Make It 2 during your stay, or venture out to enjoy the city's finest dining nearby.
10. Hampton Inn Alpharetta/Roswell
@HamptonAtlanta
Average Rating: 3.5
One of the most centrally located Alpharetta hotels north of Atlanta, the Hampton Inn Alpharetta/Roswell is near major local businesses as well as attractions and activities such as the North Point Mall and Verizon Wireless Amphitheater at Encore Park. A hot breakfast is available daily, as well as an On the Run breakfast Monday through Friday, ideal for business travelers. Take advantage of the on-site fitness center or pool for a well-rounded stay that's almost like home.
Did you make the list? Use the code below to embed the badge on your website to show off your recognition.