Top 10 Pet Grooming and Boarding Services in Peachtree City and Surrounding Areas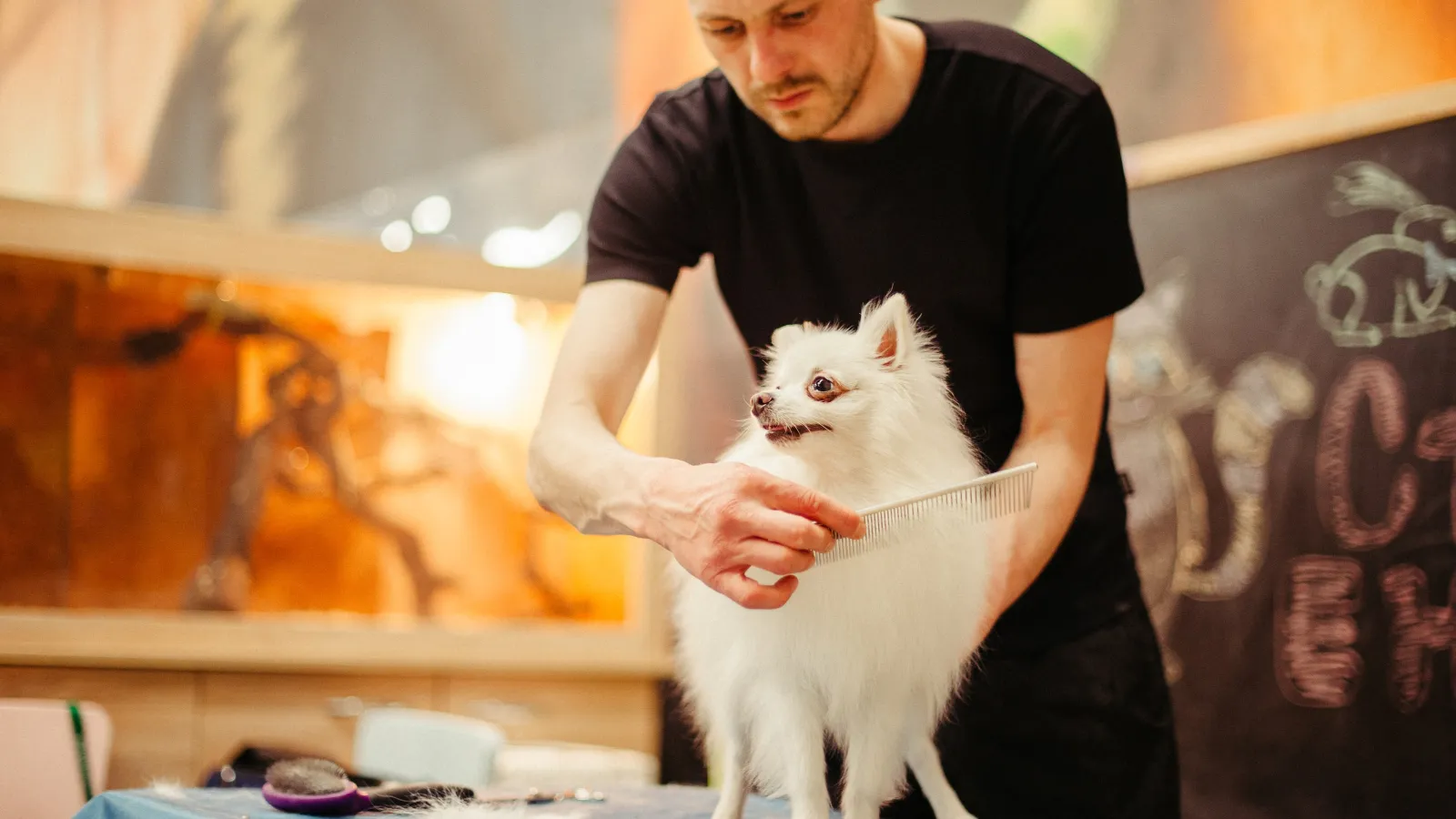 Your four-legged family members deserve a little taste of luxury now and then, too. Rather than let your dogs go stir-crazy in your new gourmet kitchen all day long while you're at work, you might send your pups to doggie daycare to burn off their energy. Likewise, when you're headed out of town on business or vacation, leaving your dogs at home unattended isn't good for you or your beloved furry friends. That's where dog boarding and dog walking services come in, providing caring, qualified professionals to provide the love and care your dogs deserve even when you can't be there to do it yourself.
We've compiled a list of 10 top dog grooming, boarding, and walking services in Peachtree City as well as surrounding areas such as Fayetteville. Keep in mind, though, that not all companies serve the same areas, so be sure to inquire about coverage areas when you're contacting any of the companies below. Note that the following 10 pet care providers aren't rated or ranked in any particular order of importance, but they are listed alphabetically for easy reference.
Made the list? Grab the embed code here to display your award badge on your website.
1. Airport Park N Bark
@parknbark_atl
Airport Park N Bark has been family owned and operated since 2003. With convenient dog boarding just outside of the Hartsfield-Jackson Airport in Atlanta, you'll never have to go out of your way to drop off or pick up your pet. Plus, you can have confidence that your pets are receiving the best of care while you're gone.
2. Camp Mimi Pet Resort
@CampMimiPet
Camp Mimi Pet Resort offers dog boarding, doggie daycare, and cat boarding services, serving Peachtree City, Newnan, Fayetteville, Senoia, and more. It's the premier doggie day camp for Fayette and Coweta counties, offering a luxury pool to keep pups cool, plenty of space for your dogs to run and play, and everything you need to know your beloved pets are being treated like royalty while you're away.
Doggie Daycare of Fayette will keep your four-legged family members engaged and entertained while you're at the office, which is proven to reduce separation anxiety and thus, problematic behaviors that can spell trouble for your house and your furniture. Doggie Daycare of Fayette will provide the love and care you wish you could when you can't be there with your pets.
Greenwood Kennels is Peachtree City's premier boarding facility. Founded in 1973, Greenwood Kennels spans five wooded acres, providing your pets with ample outdoor space to explore nature and burn off excess energy. With a stay at Greenwood Kennels, your dogs will feel like they've been treated to a luxury vacation.
5. Homeward Hounds Pet Sitting
Serving Coweta and Fayette Counties, Homeward Hounds Pet Sitting is a full-time, year-round, in-home pet sitting service to accommodate your pets when you're away from home. If boarding your dogs isn't an option due to health or personal preference, Homeward Hounds comes right to your home to provide the same loving care your pets are accustomed to receiving.
My Pampered Pooch was founded by Lori Lawrence, inspired by her love for her Siberian husky named Cody. While Cody passed on in December 2009, the bond they shared continues to serve as Lori's inspiration for providing a place where dog owners can come to pamper their beloved pets.
No Place Like Home Kennel is a special place, operated by dog owners and dog lovers who are dedicated to treating every client just as they do their own beloved pets. No Place Like Home Kennel serves the Senoia, Peachtree City, Newman, and Fayetteville areas, offering nine large indoor kennels, spacious exterior runs, and much more to provide a comfortable experience for your pets while you're traveling.
PTC Pets is a dog walking and pet sitting service in Peachtree City, Georgia. Founded in 2009, PTC Pets provides affordable, 30+ minute visits and dog walks starting at just $20 and is the only licensed, insured, and bonded service in the area working with employees rather than independent contractors.
9. PuppyTubs
@puppytubs
PuppyTubs is South Atlanta's premier dog resort, offering a range of services spanning dog grooming, dog boarding, dog training, self-service wash, and more to help you provide the best care for your pets. With a safe, fun environment for dogs to interact and socialize, PuppyTubs is an ideal place to keep your energetic dogs engaged and entertained.
The Fur Pet Resort provides friendly, knowledgeable staff at its full-service grooming salon, doggie daycare, and boarding facility to meet all your pet care needs no matter what life throws your way. Unexpected business trip? Open 7 days a week, The Fur Pet Resort is uniquely equipped with comfortable facilities to make your pet feel right at home.
Did you make the list? Use the code below to embed the badge on your website to show off your recognition.