Top 10 Restaurants in Duluth, Georgia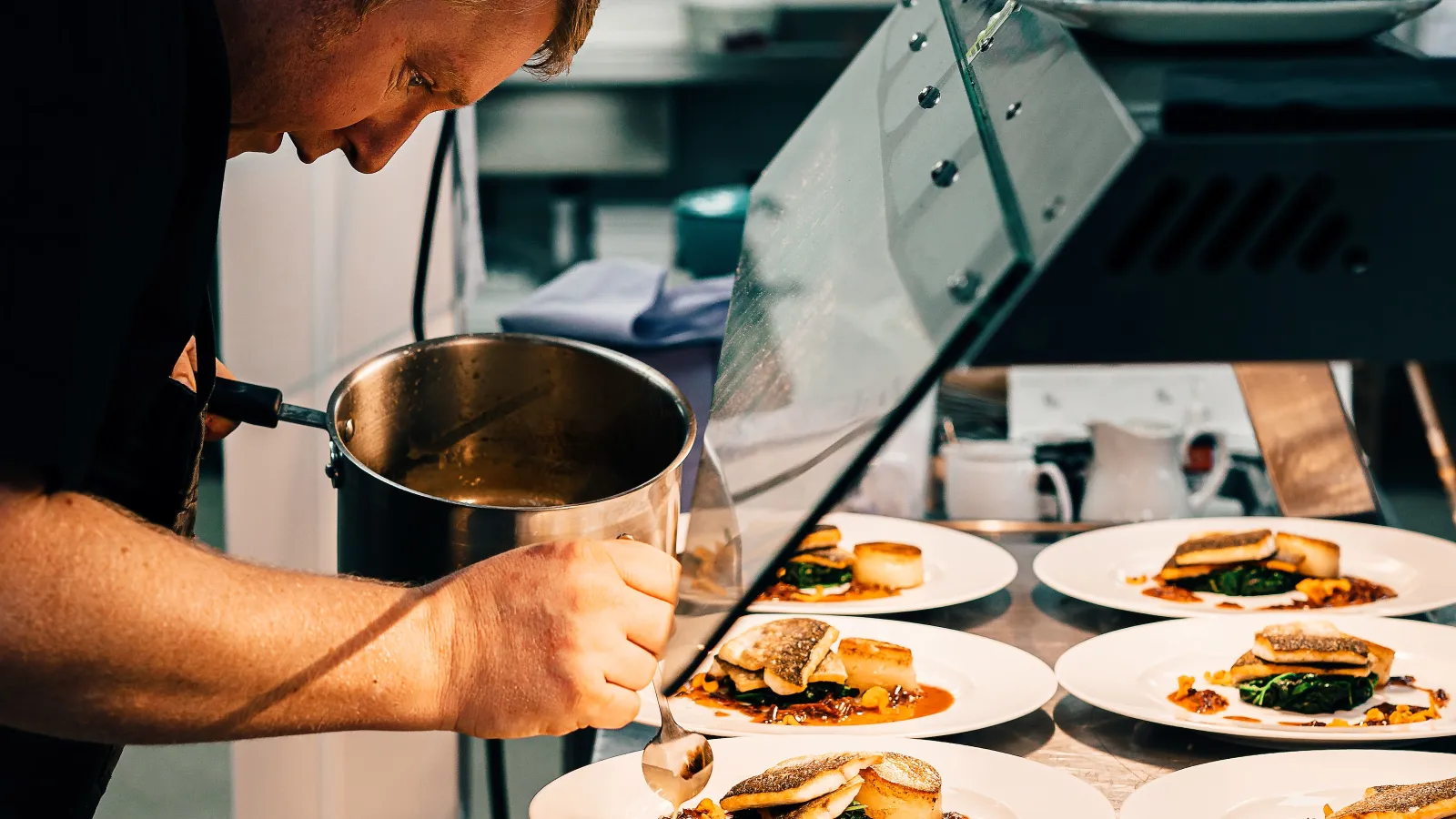 Duluth, Georgia is a beautiful city in its own right, but it's also home to dozens of fabulous restaurants with enough variety to please virtually any diner's taste buds. From authentic Korean and Italian cuisine to Mediterranean dining options and American tavern-style neighborhood gathering spots, you'll find no shortage of dining options in Duluth.
We evaluated reviews from Yelp and Trip Advisor to get a feel for the best restaurants in Duluth from both locals and visitors. Listed below in no particular order are the top ten restaurants in Duluth based on an average of these scores.
Made the list? Grab the embed code here to display your award badge on your website.
1. Café Raik
@raikcafe
Average Rating: 4.75
Café Raik offers a truly unique Mediterranean dining experience featuring fresh, award-winning food. Visitors and locals alike rave about the 100% family-owned and operated Café Raik, situated in the heart of Duluth. Café Raik offers a variety of vegetarian options and happily caters to meet dietary requirements. If you're looking for delicious fare for your next event, Café Raik offers pre-set catering packages, or you can custom order exactly what you want for a corporate lunch or other special occasion.
2. Kurt's Euro Bistro
@kurtsbistro
Average Rating: 4.5
Kurt's Euro Bistro is a neighborhood bistro and European steakhouse concentrating on fresh ingredients and local flavors presented in an intimate, cozy atmosphere. A family-owned business, Kurt's Euro Bistro has been preparing unique dishes for more than 30 years, giving diners a taste of the latest modern cuisine with options spanning the full spectrum of culinary experiences.
3. Breakers Korean BBQ & Grill
@BreakersBBQ
Average Rating: 4.5
From delectable ribs to pork belly, chicken, tofu, chilean sea bass, and more, Breakers Korean BBQ & Grill offers something for everyone. Breakers held its grand opening in January 2015 and has been impressing diners with a first-class dining experience featuring the best of Korean culture since.
4. Opa! Gyros & Kabob
Average Rating: 4.5
Opa! Gyros & Kabob offers the best of Greek, Persian and Mediterranean food in a family-friendly, relaxed and inviting atmosphere. A wide selection of beer and wine, including Greek beer and wines, top off the perfect meal at Opa!
5. Currylicious
@CurryliciousATL
Average Rating: 4.5
Serving homestyle Indian and Bombay street food, Currylicious prides itself on "soft piles of blistered, piping hot naan bread, plump, juicy garlic chicken, slathered in a tangy chili sauce, paired with a bright green salad; and spicy, tender lamb stir-fried with coconut and curry leaves." Currylicious has a modern main dining room that seats 90 and also delivers, a convenient option for those craving a taste of rich, authentic Indian cuisine at lunch time or dinner time.
6. ROMA Italiano Ristorante
Average Rating: 4.5
The newest authentic Italian restaurant in Duluth, Georgia, ROMA Italiano Ristorante serves "delicious Italian cuisine cooked by chefs who learned and honed their trade at Italian restaurants in Brooklyn, New York." An extensive lunch, dinner, and catering menu ensures that every diner will find something they enjoy.
7. The Juicy Crab
Average Rating: 4.25
If you love seafood, The Juicy Crab is the place for you. From blue crab to raw oyster, crawfish, mussel, shrimp, and more, the freshest, most delicious seafood awaits you at The Juicy Crab. Choose from several seasoning options and spiciness levels for just the right taste.
8. Marlow's Tavern
@MarlowsTavern
Average Rating: 4.25
Marlow's Tavern has several locations throughout Georgia and recently opened a location in Florida. Designed as a friendly neighborhood gathering spot, Marlow's Tavern is the place to go for the best American tavern fare.
9. Luciano's Ristorante Italiano
@LucianosItaly
Average Rating: 4.25
Serving family-style creations inspired by the traditions of Naples, Luciano's Ristorante Italiano is sure to please any Italian cuisine-lover. Luciano's has two locations, with the Atlanta location situated in Duluth along the Sugarloaf Parkway.
10. MJ Korean Tacos & Wings
@MJKoreanTacos
Average Rating: 4.25
MJ Korean Tacos & Wings is a unique dining experience with delicious Korean cuisine including tasty appetizers, Korean tacos and sloppy sandwiches, real fruit yogurt smoothies, and more. It's a hotspot praised by both visitors and long-time area residents.
Did you make the list? Use the code below to embed the badge on your website to show off your recognition.