Top 10 Restaurants in the John's Creek, GA Area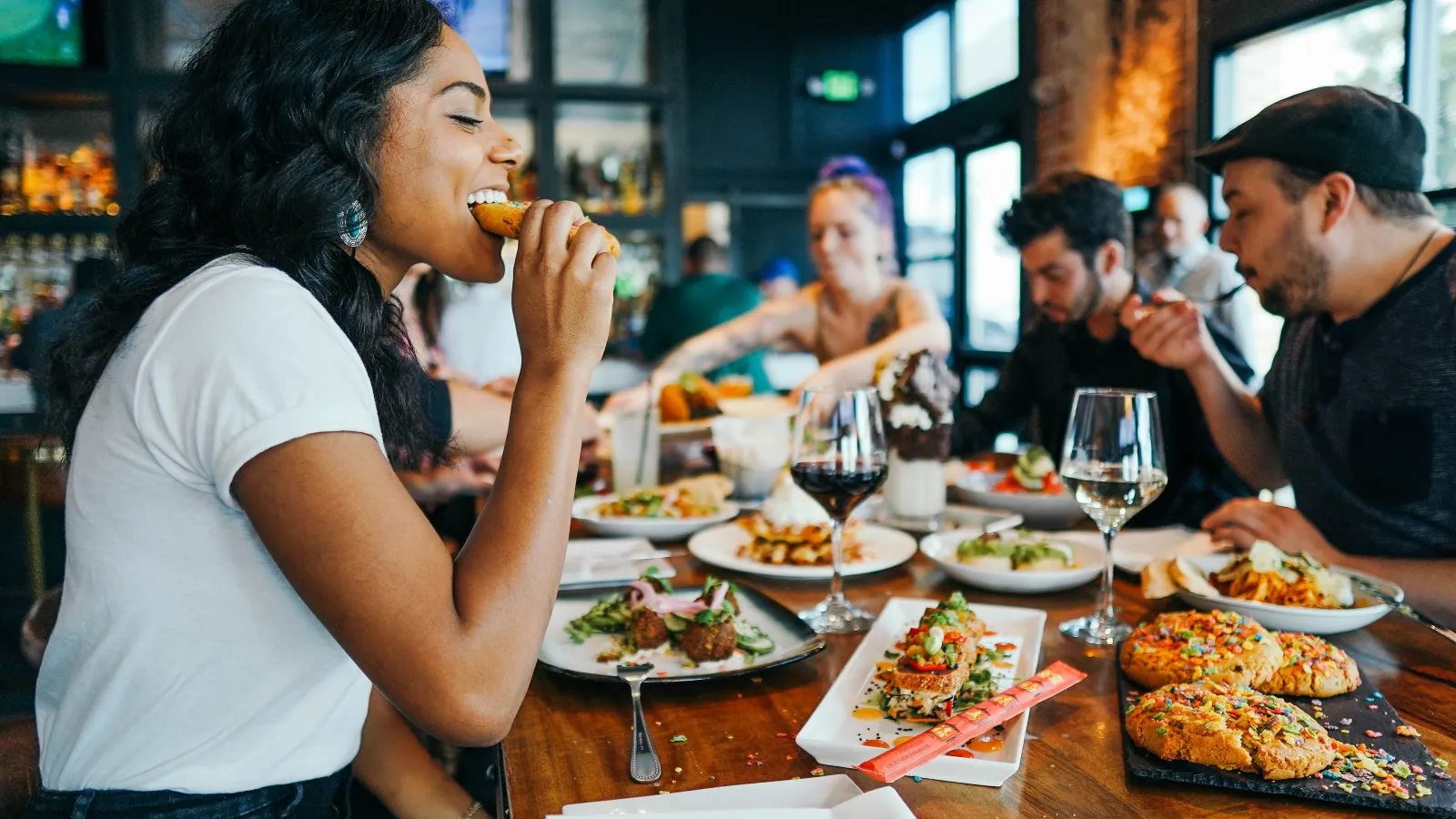 Eating is one of America's favorite activities, with food serving as the backdrop for many an occasion from picnics to dates and more. Food brings people together in a way that few things can. A truly enjoyable dining experience with delicious food - whether you prefer a taste of authentic cuisine from Persia, Thailand, or other exotic locations or you prefer the good old American-style cheeseburger and fries - is an experience to remember.
Whether you're visiting the John's Creek area or you've been a lifelong resident, there are many fine dining opportunities in the area that you don't want to miss. We've analyzed ratings from Yelp, Trip Advisor, and Open Table to gauge the opinions of both locals and visitors to identify the top 10 restaurants in and around the John's Creek area. Check out our top 10 picks, listed below in no particular order of importance, to discover your next favorite restaurant in or around John's Creek, GA.
Made the list? Grab the embed code here to display your award badge on your website.
1. Kitchen of Atlanta

@KitchenofATL
Average Rating: 4.5
Using the finest ingredients and the freshest vegetables, Kitchen of Atlanta earns high praise from locals and visitors alike. From gourmet burgers to signature sandwiches, chicken wings, and more, all seasoned with flavorful spices and homemade sauces, Kitchen of Atlanta offers a dining experience you won't forget.
@NooshKitchen
Average Rating: 4.5
Noosh Kitchen offers delicious and flavorful Persian cuisine in a casual, relaxed, yet refined atmosphere for the ultimate dining experience. Using only fresh, healthy ingredients with no additives or processed foods, Noosh Kitchen offers fabulous dining for those who enjoy authentic, healthy eats.
@MavericksGA
Average Rating: 4.25
Maverick's Cantina earns its name in reminiscence of a well-known surf spot off the coast of California. Aiming to bring a sense of nostalgia along with the lively energy of Mexican culture common to their Southern California roots, Maverick's Cantinas founders offer a delectable selection of Mexican cuisine.
@EggHarborCafe
Average Rating: 4.25
Serving breakfast and lunch with the finest quality ingredients, Egg Harbor Café has locations in Illinois, Wisconsin, and Georgia. For a meal that's both healthy and satisfying, including gluten-free menu items and kid-friendly options, Egg Harbor Café is the place to be.
5. 1001 Nights Persian Cuisine
@1001NightsGA
Average Rating: 4.25
Another fabulous dining option to experience rich, flavorful Persian cuisine, 1001 Nights Persian Cuisine offers a taste of old-world Persian dishes in an elegant setting. Prepared with the freshest ingredients carefully selected, 1001 Nights Persian Cuisine is a favorite of locals and visitors alike.
Average Rating: 4.25
For a taste of authentic Thai cuisine, Baitong Thai Restaurant is one of John's Creek's most popular restaurants. A delicate balance of spices and fresh ingredients combine to bring you the most flavorful, unique Thai dishes in a warm yet sophisticated setting.
7. Mari's Cucina and Social House
Average Rating: 4.25
Mari's Cucina and Social House brings authentic New York Italian cuisine to the heart of Georgia. Serving only the best organic and gluten-free offerings, including organic, free-range vegetarian-fed meats and sushi-grade salmon, Mari's Cucina is truly an experience in fine dining.
@LeMekongCuisine
Average Rating: 4.25
Le Mekong offers fabulous dining rooted in the traditions of Southern Vietnamese cuisine. Providing delectable, authentic dishes in elegant, relaxing, and cozy atmosphere, Le Mekong is a must-try restaurant whether you live in or are visiting the Duluth/John's Creek, Georgia area.
Average Rating: 4.25
RosaMia Italian Restaurant has been voted one of the best Italian restaurants in America and earned a Reader's Choice Award for Best Italian Take Out. Diners rave about the mouth-watering authentic Italian cuisine as well as the dining experience at RosaMia. In fact, this restaurant is such a popular place in John's Creek that reservations are always recommended.
10. Palomilla's Grill House
Average Rating: 3.75
Palomilla's Grill House offers the best in Cuban cuisine - with a twist. Fan favorites include the Cuban Burger, Seafood Paella, and the Milanesa Steak (a Palomilla's original), all of which make for a fabulous meal to be topped off with the perfect finale: dessert. Choose from exquisite options such as flan, tiramisu, and coconut custard pie for the ultimate finish to a fantastic meal.
Did you make the list? Use the code below to embed the badge on your website to show off your recognition.