Top Acworth Hotels and Inns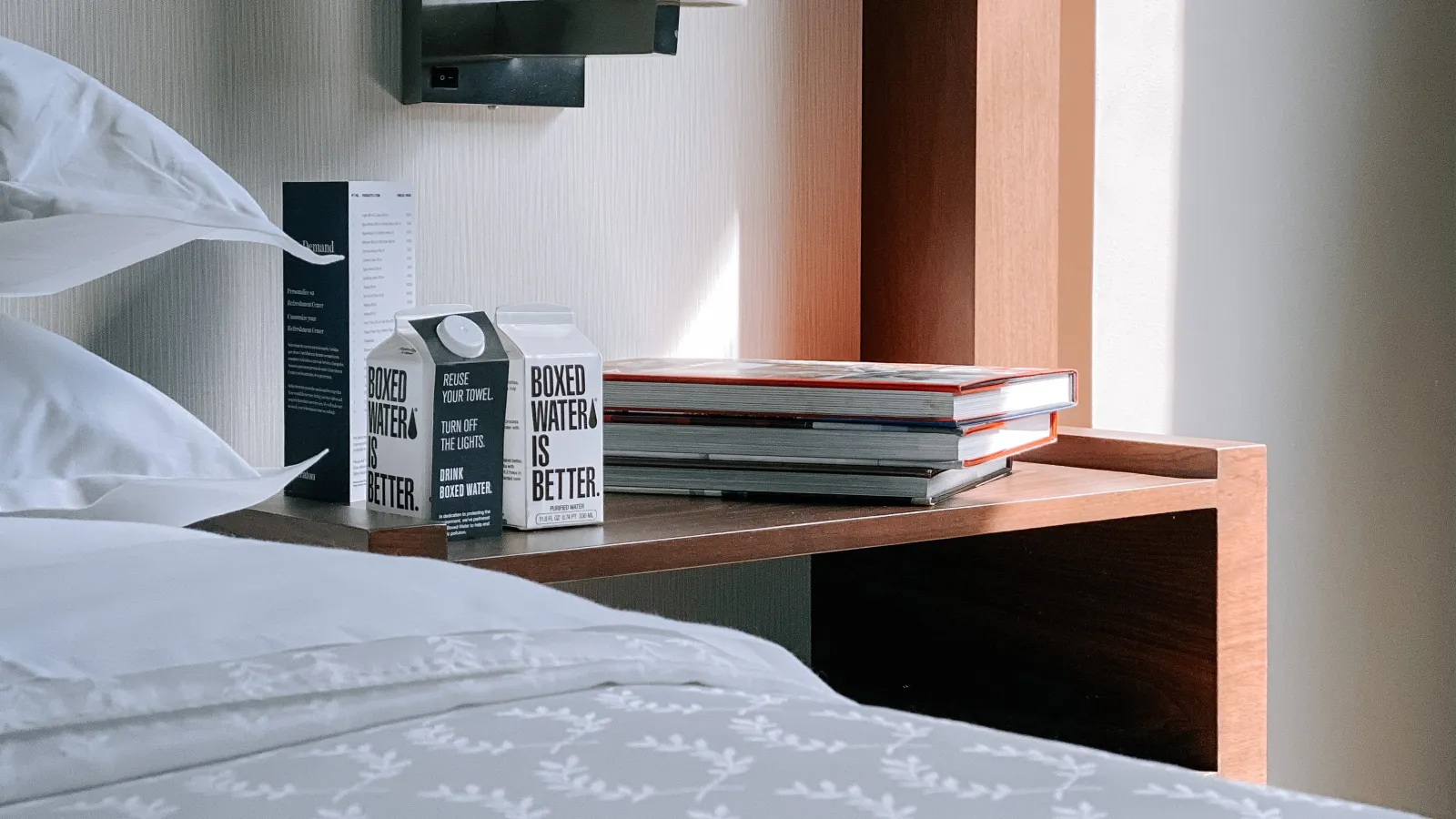 Whether you are in Acworth to take in the historical sites or to visit Kennesaw State University, Lake Allatoona, Dallas Landing Park, or another top attraction, you're sure to enjoy your time spent in this quaint, charming area of Georgia. Close enough to Atlanta to deliver all that a large city has to offer, yet far enough away to deliver hiking, mountain biking, and picnicking for lovers of the outdoors, Acworth is a fantastic place to visit. Acworth also offers a range of accommodations for guests, and we have reviewed the ratings and comments made by travelers on sites such as TripAdvisor, Expedia, and Yelp to select 10 of the top hotels and inns in the area. Please note, we have listed our top 10 Acworth hotels and inns here, in no particular order.
Made the list? Grab the embed code here to display your award badge on your website.
1. Quality Inn Acworth
@qualityinnAC
Average Rating: 3.3/5
The Quality Inn Acworth offers the comfort and convenience guests need to relax and enjoy all that this area of Georgia has to offer. With access to Interstate 75 and Lake Acworth, Quality Inn Acworth enables guests to visit LakePoint Sporting Community, Cartersville Baseball Complex, Kennesaw Mountain Battlefield Park, Six Flags White Water Park, and other popular attractions quickly and easily.
@thebestwestern
Average Rating: 3.7/5
With its close proximity to Kennesaw State University and Chattahoochee Tech, Best Western Acworth Inn is a popular destination for those who are in town for university events. Best Western Acworth Inn is a pet-friendly hotel that features exercise facilities, complimentary breakfast, an outdoor pool, high-speed internet access, and more.
@DaysInnAcworth
Average Rating: 4.2/5
Days Inn Acworth is located off I-75 in the scenic foothills of the north Georgia mountains. With free WiFi, free breakfast, and free parking, this hotel offers convenience for its guests. Located near the Kennesaw Mountain National Battlefield Park, the Southern Museum of Civil War and Locomotive History, Lake Acworth, and the Sweetbriar Shopping Center, Days Inn Acworth gives guests easy access to some of the most popular sites in and around this part of Georgia.
@Super8Hotels
Average Rating: 3.3/5
Located within walking distance from many restaurants, Super 8 Acworth is a pet-friendly hotel near the stunning Lake Allatoona. Their friendly service, convenient amenities, and excellent location makes this hotel a top destination for travelers. Super 8 Acworth also offers comfort, top-notch service, and easy access to the Georgia Aquarium, the World of Coca-Cola, CNN World Headquarters, and many other attractions in and around the town.
@HIExpress
Average Rating: 4/5
Holiday Inn Express & Suites Acworth is your home away from home when visiting this area of Georgia. Situated at the intersection of Highway 92 and I-75, Holiday Inn Express & Suites Acworth gives guests the pleasure of a suburban setting with the perks of convenient access to Atlanta. Relax in the seasonal outdoor pool or work out in the state-of-the-art fitness center at this top 10 hotel.
@LQ
Average Rating: 3.6/5
With free internet access, free breakfast, and supremely comfortable beds, La Quinta Inn Acworth is a popular destination for travelers in north Georgia. Located just two miles from Lake Allatoona and in the midst of Acworth's historical, shopping, and dining centers, La Quinta Inn Acworth is near many outdoor and recreational activities, including boating, fishing, and hiking at Lake Acworth.
@redroofinn
Average Rating: 3.1/5
Red Roof Inn Acworth offers affordable lodging for travelers in the north Georgia area. Featuring microwaves, mini-refrigerators, free continental breakfast, free coffee in the lobby, free expanded cable, free WiFi, and more, this Acworth hotel is a comfortable, convenient choice and especially is well-suited to families.
@HotelsABVI
Average Rating: 3.3/5
Americas Best Value Inn - Acworth/Kennesaw was recently constructed to offer some of the finest accommodations the area has to offer. Located just three miles from Lake Allatoona, five miles from Red Top Mountain State Park and Kennesaw Mountain, and seven miles from 4 PGA-level golf courses, this Acworth hotel puts guests in the heart of all that Acworth has to offer.
@ChoiceHotels
Average Rating: 3.3/5
Econo Lodge Acworth is located near Allatoona Lake. A discount hotel, Econo Lodge Acworth ensures easy access to Stone Mountain Park, Six Flags Over Georgia, the Georgia World Congress Center, and Kennesaw State University. Visitors can enjoy outdoor recreational activities such as boating, fishing, and jogging, in addition to the free continental breakfast, seasonal outdoor pool, and other amenities that this top Acworth hotel has to offer.
Average Rating: 4.5/5
The Lake Allatoona Inn is a picturesque inn located just 5.5 miles from Acworth. A gorgeous Victorian house built in 1893, the Inn is a bed and breakfast that features a horse stable on 16 acres, wrap-around porches, a luxurious gourmet kitchen, eleven fireplaces, and heated, jetted tubs. Guests can take a short walk to the small lakefront state park directly in front of the Inn to enjoy water sports and the view.
Did you make the list? Use the code below to embed the badge on your website to show off your recognition.