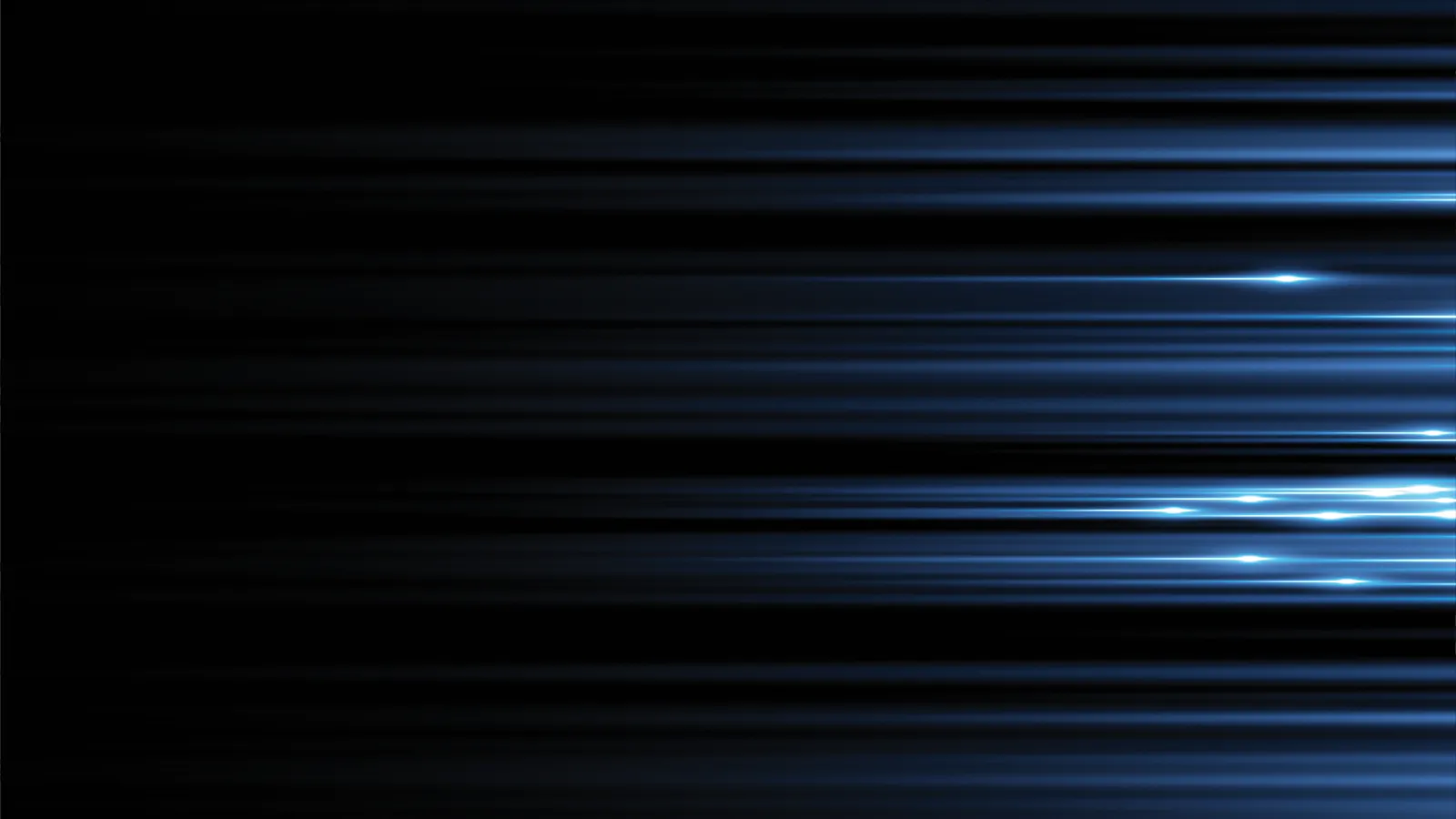 Home Services in Marietta, GA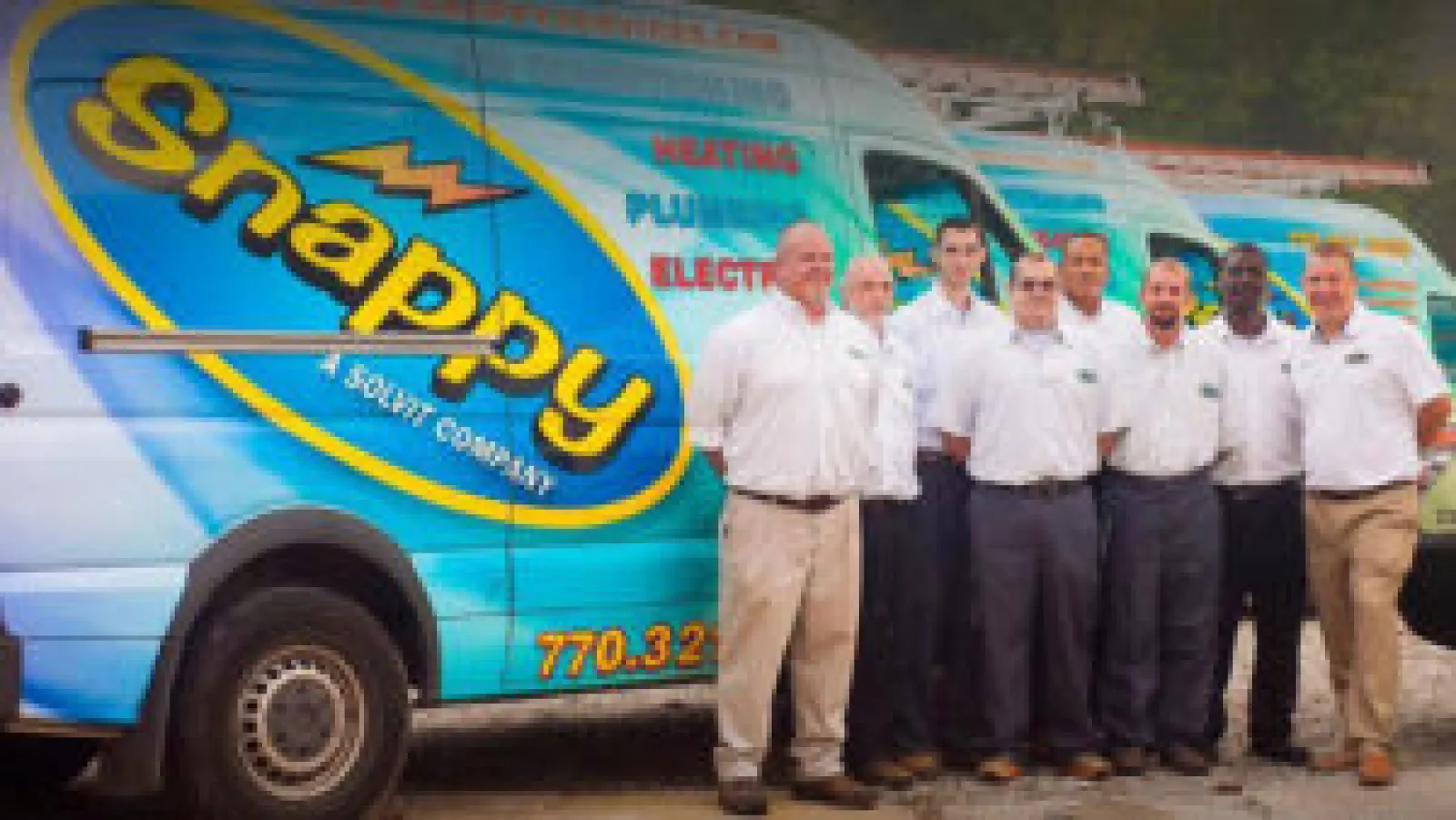 Marietta, GA Plumbing, Electrical, and HVAC Services
Marietta, GA is the location of Snappy Electric, Plumbing, Heating, & Air headquarters, conveniently located at 2200 Canton Rd. Marietta is the Cobb County seat and largest city with a population reaching over 56,000 in the last census. This makes Marietta one of the Atlanta metro area's largest suburbs. The city is the fourth largest in the principal cities, by population, of the Atlanta metro statistical area. Snappy Services is proud to be based in Marietta since 2005, providing all of our home services to the residents of Marietta and surrounding communities.
In need of a home service? Contact Snappy today at 770-424-SNAP or fill out a service request online.
Services We Offer
in Marietta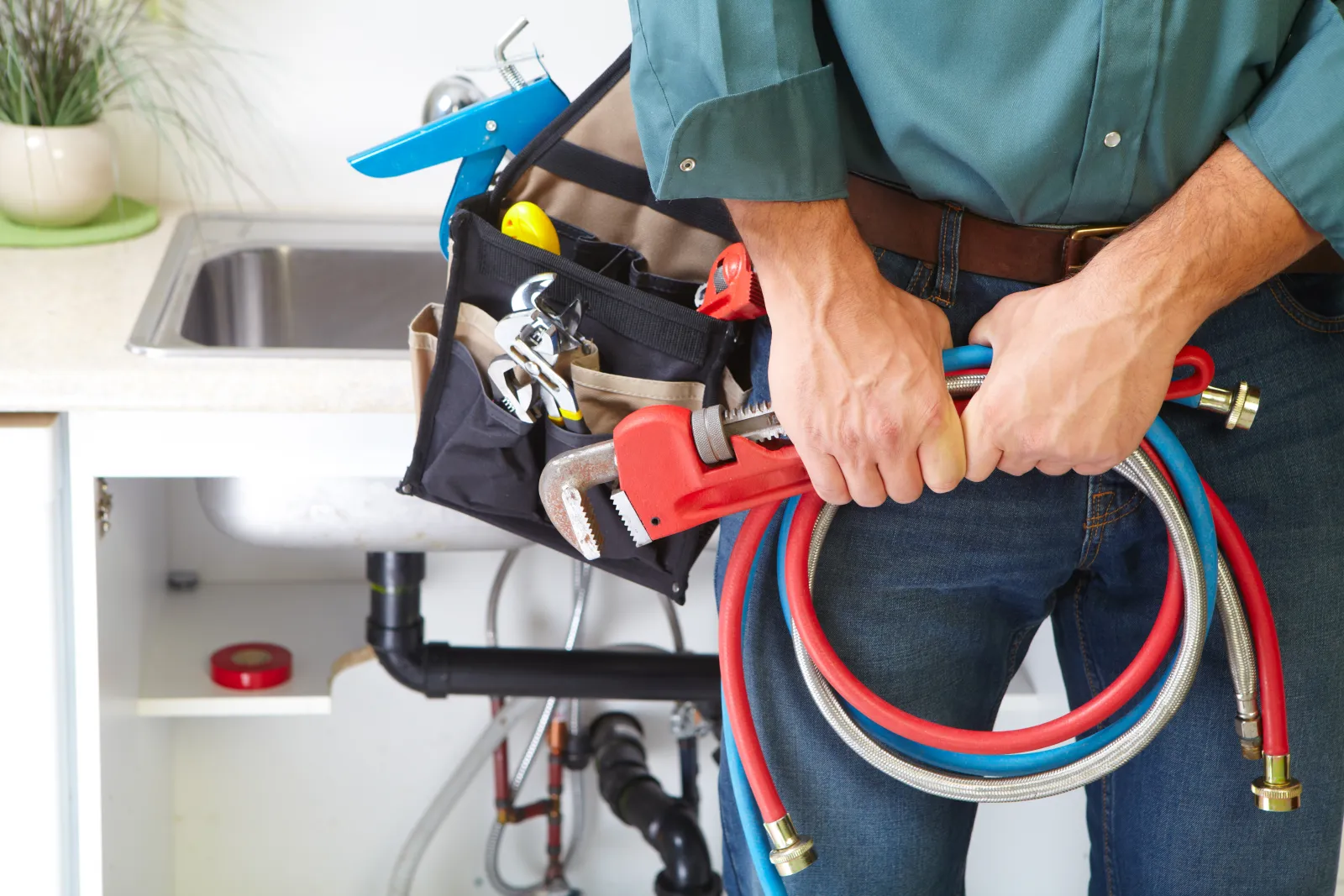 Snappy's Marietta, GA Plumbing Services
Marietta residents call Snappy Electric, Plumbing, Heating, & Air when they need exceptional service from the area's best plumbers. All Snappy' s plumbers are licensed, extensively trained, and have years of experience, and we are known for our prompt, reliable service at an affordable cost. Available for residential and commercial properties, our plumbing experts are ready to help you with all of your plumbing needs, from maintenance to emergency services 24/7. We also keep our trucks fully stocked with replacement parts because we strive to complete your plumbing repair in a single visit to your home. As you can see, we have earned our status as an A+ accredited member of the Better Business Bureau.
Specifically, our plumbing services include sinks and faucets, tubs and showers, toilets, clogged drain and sewer repairs & cleaning, leak detection, outside plumbing, sump pumps, sewer ejection pumps, and more, including hot water heater service, repair and replacement.
If your hot water heater is on the fritz, contact Snappy Services. We offer several solutions, including repairing and installing all brands of residential and commercial hot water heaters. In fact, we maintain, service, and repair all hot water heaters with fast, reliable, on-time service 24/7.
Snappy's Marietta, GA
Electrical Services
Snappy Services helps Marietta residents with all of their electrical needs. Our certified electricians are among the best Marietta has to offer, and they make the safety, energy efficiency, and management of your home electrical systems a top priority. One of the electrical services Snappy offers to protect your home and your family is whole-house safety inspection. Our electricians conduct a thorough inspection to determine whether your home's electrical wiring is outdated or incorrectly installed, in order to prevent a fire hazard. If your circuit breaker trips frequently, if your outlets or switch faceplates are discolored from heat or are hot to the touch, or if you are constantly using extension cords and multiple power strips, you should consider calling Snappy Services for a home electrical inspection. If our electricians deem that your electrical service needs to be upgraded, we offer home wiring installation and service panel upgrades.
Our certified electricians offer a host of other electrical services to the Marietta community, including smoke and carbon monoxide detectors, service panel upgrades, as well as code compliance corrections & upgrades. Snappy Services also wires ceiling fans, lighting fixtures, appliances, and meters, as well as home additions, remodeling projects, basement finishes, and detached garages. Plus, we handle dimmers, switches, plugs, and outlets, recessed, outdoor, and security lights, and data communications. High energy bills? We also gear our inspection towards energy saving measures and technology includes compact fluorescents and LED lighting upgrades and replacements.
Snappy Services also installs home generators, so that your family can remain safe and comfortable when the power goes out in Marietta. We are experts at generator repair, and we also install whole-house generators quickly and professionally. Professionally installed home generators can power your entire home or the circuits that power your most essential appliances. A few of the benefits of home generators include no smell of gasoline, automatic turn on and turn off as the power goes out and is restored, and years of faithful service with annual tune-ups.
Local Reviews
"Performed the task with minimum disruption and minimum changes to existing appearance of garage. Great job!"
Thomas
"John did another excellent job. We are very happy since switching over to Snappy."
Michael
"Good customer services and rapidement services thank you very much"
Willy
"Reggie was efficient, informative and friendly (as he has always been on previous visits). He called ahead with an ETA, showed me why there was a need to add a UV light to our system and went over the bill with me."
Sara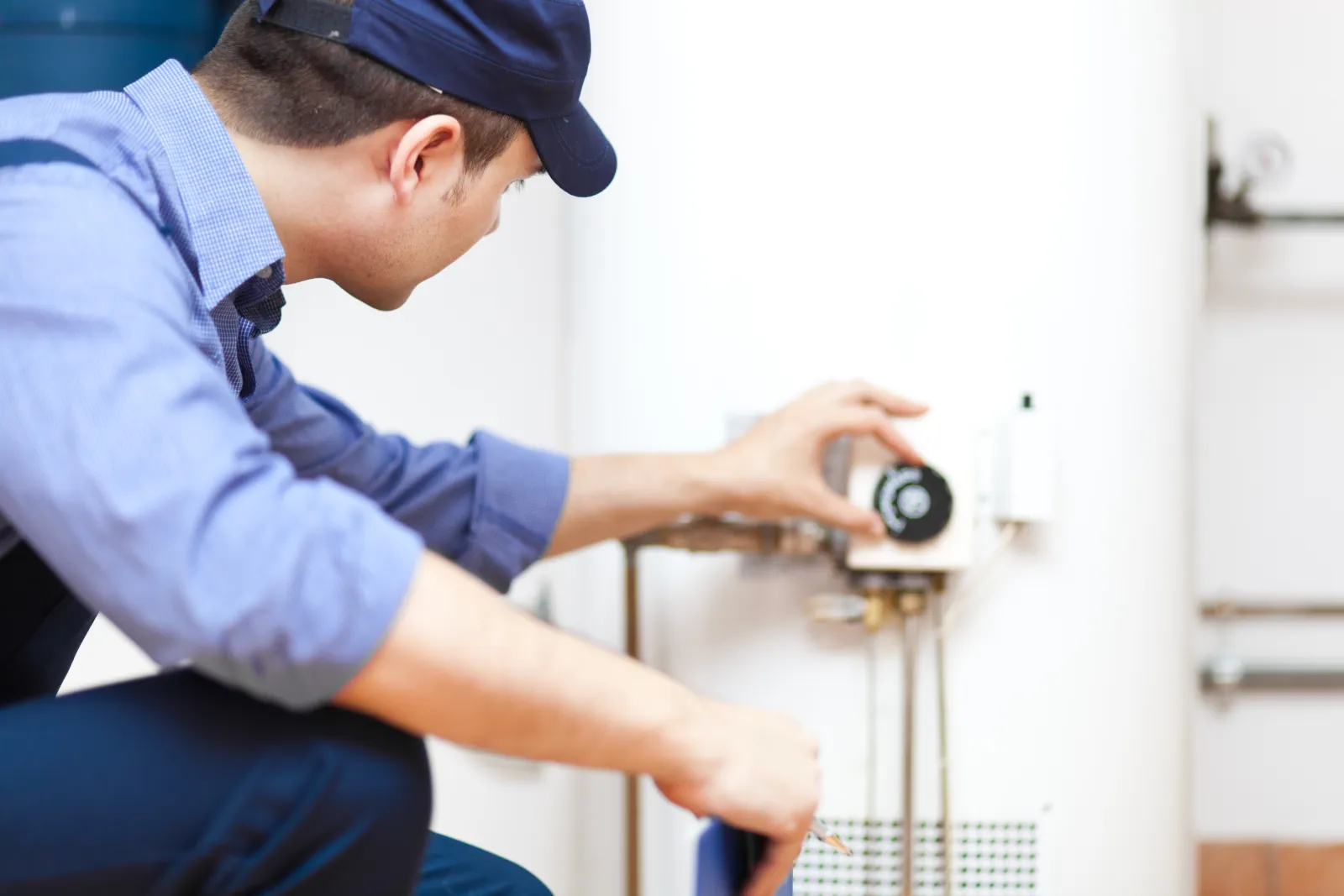 Snappy's Marietta, GA
HVAC Services
Having a reliable heating and air system is a must in Marietta, as we endure hot summers and chilly winters. Snappy's Home Protection Plan can keep your home comfort system operating correctly and at peak efficiency. We offer a multi-point inspection and annual tune-up for an annual, low-cost investment, so that you can be sure your home and family remain comfortable year round, regardless of the weather conditions.
When your air conditioner needs attention, you can count on Snappy's certified air conditioning experts to professionally repair your system. Our HVAC technicians will diagnose, explain, and fix your issue as quickly as possible, while providing our famous exemplary customer service. All of our NATE certified technicians also are available 24/7 for emergency air conditioning repairs and servicing, so you and your family will be enjoying more comfortable home temperatures as quickly as possible. Or, if your air conditioning system needs to be replaced, Snappy offers new energy-efficient air conditioning installation. We also offer free whole-house air cleaners when you purchase a lifetime warrantied HVAC system from Snappy. Best of all our comfort and safety advisors will provide options on all replacements so you can make the best decision for your budget and family!
Of course, staying warm during the chilly winters in Marietta is just as important as staying cool during the hot summer months. Snappy offers heating system repair and emergency service 24/7. Trained in repairing all heating system types, makes and models, our trained HVAC technicians will repair your home heating system quickly and professionally. Often, we are able to complete your home heating system repair in one day, because we stock our trucks with hundreds or replacement parts.
When the time comes to replace your home heating system, Snappy Services will guide you through the process of choosing the best replacement system for your home and your budget. We offer several great rebates and incentives, plus financing options, so that you can keep your family warm. We design and install a few types of home heating systems, including furnaces, heat pumps, and ductless heat pumps in the Marietta area.
Marietta, GA Home Services
You can count on Snappy to have the proper expertise, knowledge, and dependable service to protect your entire home. We are the one call you need to make for all of your home service needs. During the sweltering summer months in Georgia, you can rely on the Snappy team for all of your emergency air conditioning repairs, installation, or maintenance needs. Having no heat during the chilly winter months is simply not an option. Snappy's certified technicians are here to service all of your heating needs 24/7, including nights and weekends, at no extra cost!
Snappy Electric, Plumbing, Heating, & Air also offers many exclusive members-only perks through our Snappy Savings Club, including our Lifetime Parts & Labor Warranty and no service charges! Our professional technicians live and work in the Marietta community and we strive to create a local presence by providing exceptional customer services, licensed technicians and a multitude of unbeatable services.
Snappy Services is proud to call Marietta home, and that's why we deliver superior customer service to our Marietta community. Snappy is available for all of your plumbing, electrical, and HVAC maintenance, repair, and installation needs. We look forward to continuing to serve Marietta residents for years to come. All we ask is for is the opportunity to earn your business!