Fantastic Father's Day Ideas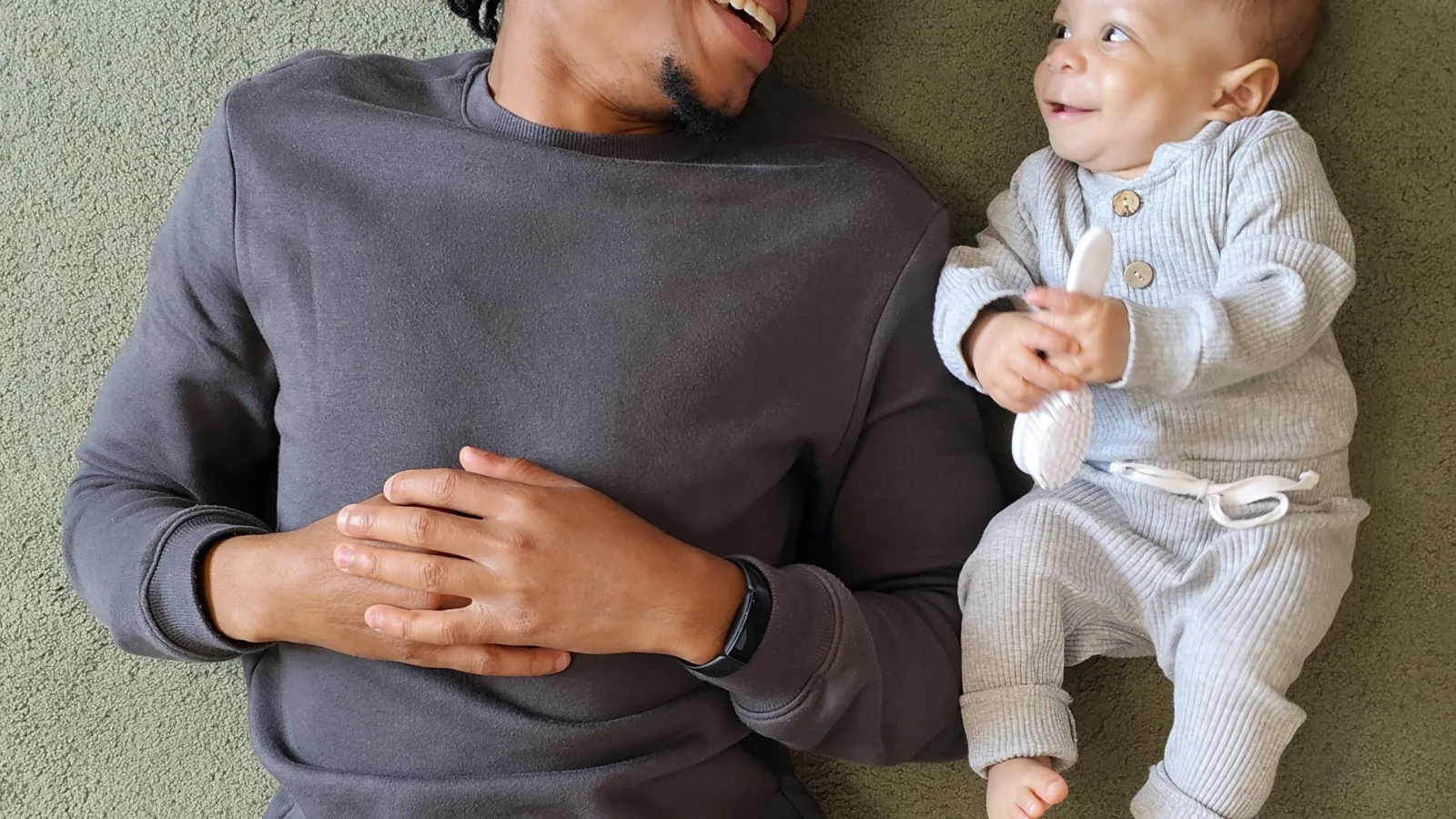 Father's Day is around the corner!
Are you and your family having a hard time choosing the perfect gift for Dad? Are you tired of the family portrait on a mug? Is Dad tired of a new set of razors? How many #1 Dad shirts is in his wardrobe?
If you want to get Dad something different this Father's Day, how about doing something for him that he would normally have to do himself? Give Dad a break, let him relax, and take a nap without being woken by requests, needs, and responsibilities!
We all know that Dads love telling stories about their kids. Go for gifts that will give them experiences that can turn into fond memories and great stories!
Check out a few ideas for Father's Day gifts that Dad will love!
Family Camping or Fishing Trip
If Dad is an outdoorsy type of guy, then surprise him this year with a camping or fishing trip!
For either trip, you can put together a gift box with everything he'll need. For a relaxing camping package, include:
tent
sleeping bags
bug spray
cooler filled with camping essentials
The essentials might be things like hot dogs for roasting, along with marshmallows, chocolate, and graham crackers for gooey s'mores!
For a leisurely day of fishing, a gift package might include:
new fishing rod
tackle or tackle box
a cooler filled with cold drinks and snacks
sunscreen
radio (or charged speakers)
chairs
You can even throw in matching fishing hats for Dad and the kids! Let the kids wrap the boxes, decorate the wrapping paper, and make handmade cards!
Personal DIY Projects
Typically, we forgot about our DIY projects, but the important part of this Father's Day present is spending time with Dad and building memories of working together that last forever.
With that in mind, this Father's Day why not get all of the supplies necessary for a DIY project or two?
For Dads with younger kids, the following DIY projects are toys that may even keep the kids occupied this summer!
homemade racecars
bubbles that bounce
indoor catapult
For older kids, you can crank up the difficulty a few notches and try a spoon chandelier, cloud night light, or a light bulb vase! Not only will Dads have fun spending time and making memories with their kids, but everyone will be able to enjoy the finished product for hours, days, and years to come!
Help Around the House
Dads love to do home improvement projects themselves, but not all of them finish what they started.
Does Dad like to tinker around the house?
Does he leave important projects unfinished?
Do some rooms constantly seem to have no light or running water in the sink?
If this sounds like the Dad in your home, why not hire someone to take care of those projects for Dad?
Plus, the hired help solve the home improvement problem and ends some of that nagging from certain family members about unfinished projects around the house! A bonus Father's Day present.
Car Care
Between driving to and from practices and trips to the grocery store, kids spend a lot of time in Dad's car.
This Father's Day, let Dad relax while the kids not only wash the outside of his car, but get in there and clean out the inside. Afterall, kids tend to leave tiny memories of each moment behind in the form of toys, crumbs, and wrappers.
To make this a good Father's Day gift, then really get in there to clean out all of the toys and wrappers, vacuum the rugs and seats, wash the mats and windows, and to top it off leave a fresh, scented ornament hanging from the mirror!
Dad's Special Dinner
Looking to make Dad truly happy on Father's Day?
Make him something special for dinner. It's a well-known fact that guys like food. You've heard the old saying, 'The best way to a man's heart is through his stomach.'
Get the kids involved and make it a family affair. Depending on the age of the kids, everyone can get involved because the little ones can mix and pour, while older kids chop, measure, and cook.
Plus,if Dad loves to cook, find a new recipe with his favorite foods and let him join in on the fun of preparing a family meal. Spending the afternoon in the kitchen together cooking, talking, making memories while the family prepares dinner together is a great gift!
Make Movie Night Dad's Night
For Father's Day, why not give up the remote and let Dad choose the movie?
Let's face it - Dad usually gets shafted when it comes to family movie night because cartoons or romantic comedies often rule find their way on the TV screen. Make sure the kids promise not to complain about which movie he chooses! Who knows, everyone might actually enjoy the movie Dad picks!
In preparation, you can set up a movie box for Dad to open on Father's Day with his favorite candy, popcorn, snacks, and a blanket for the family to cuddle up under!
Father's Day Dreams Can Come True
Does Dad dream of swimming with life under the sea?
Does he ever talk about flying a fighter jet?
Has he told you that he wished he could be a racecar driver racing in the Daytona 500?
If any of those sound like the Dad in your life, the gift of experience may be for you. Choose an adventure Dad will love, from ziplining through jungles to hand gliding to driving the kind of cars you see in the movies!
Coupons over Cards
In lieu of cards, this year have the kids help fill out a coupon book! Cut and decorate the little slips of paper, write down something you plan to do for/with Dad, and tie together with ribbon or string.
Coupons should include a mix of everyday things that Dad enjoys, along with some special events or activities with the family. Some great coupons might include:
hour of uninterrupted quiet time
kids will clean their rooms without complaint
playing catch in the backyard
Dads will love these in place of store bought cards, and he can rip them out and use them whenever he wants!
---
Make this Father's Day a day he'll remember for years to come!
Whatever you decide to do for Dad this year, whether it's time spent outdoors, doing crafts, or eating a special meal together, making it something that comes from the heart is the kind of gift that will outlast any tie, video game, or golf club. Besides, you can always get him those things at Christmas!