Why Attic Insulation Improves Your Home Comfort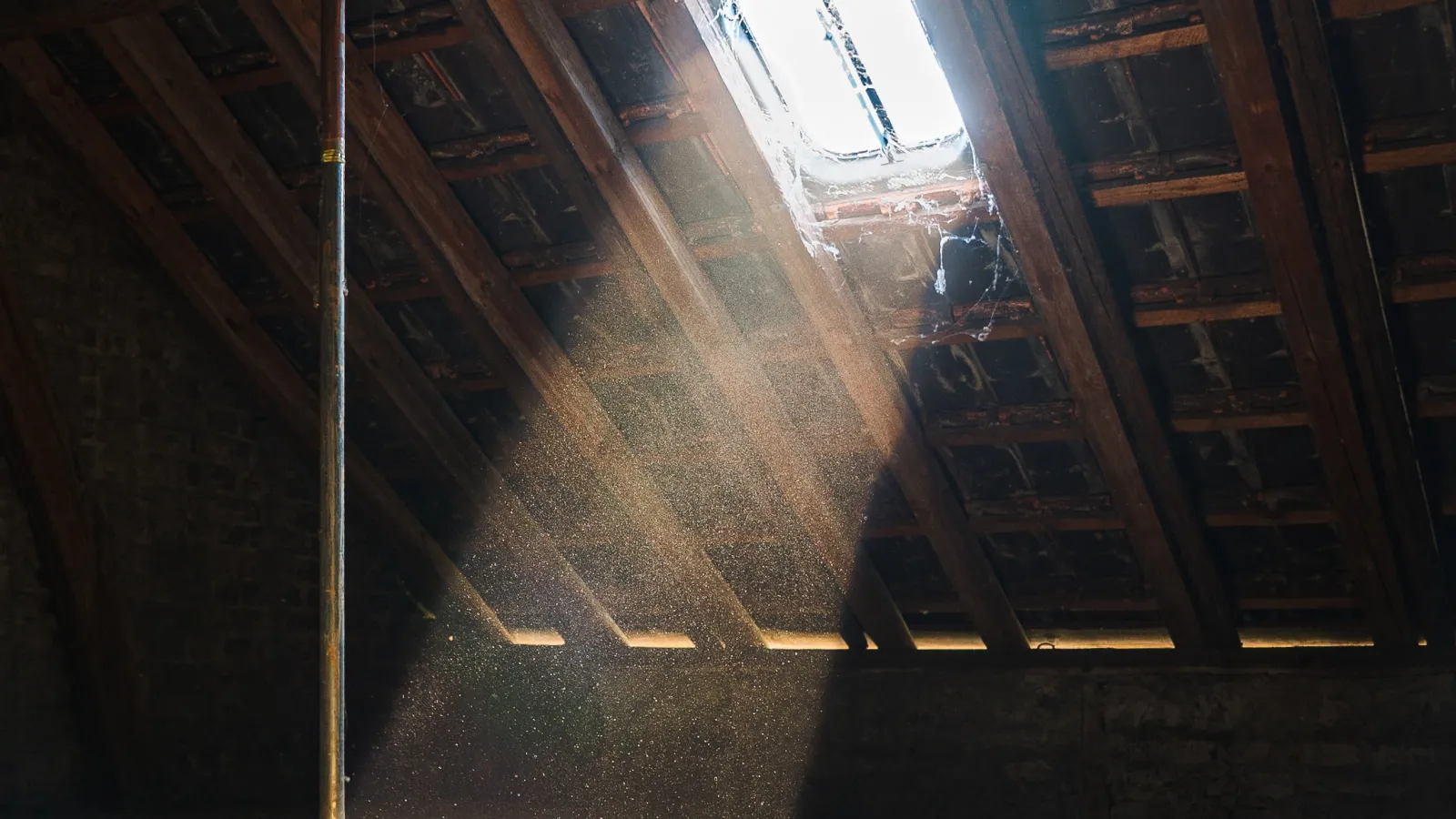 What is attic insulation?
Attic insulation (or really any insulation) improves home comfort!
In simple terms: insulation blocks exterior air flow from entering the home and retains interior air. As a result, your home remains warmer in the winter (and cooler in the summer). Plus, as a homeowner, you benefit with lower energy costs all year long!
How does attic insulation work?
As we all learning in school, heat rises.
Heat flows naturally from a warmer to a cooler space. So, in the winter, heat moves directly from all heated areas to unheated attics, garages, basements, and even to the outdoors. It can also move indirectly through interior ceilings, walls, and floors — wherever there is a difference in temperature. During the summer, heat flows from the outdoors to the interior of a house and also radiates down from the attic where there is insufficient insulation.
Therefore, attic insulation reduces the heat in your home that is lost to the attic in the winter. The insulation helps maintain the warm air in your home.
"Insulation slows the movement of heat. When the right amount is correctly installed, insulation delivers dramatically improved comfort and lower energy bills during the hottest and coldest times of the year."
Additionally, insulation performance is measured by R-value or the ability to resist heat flow. Higher R-values mean more insulating power. Different R-values are recommended for walls, attics, basements and crawl spaces, depending on your area of the country.
Typically, experts recommend R-40 to R-60 in attics, which maximizes comfort along with utility bill savings.
Why does proper attic insulation improve my home comfort?
According to the Department of Energy, proper air sealing and insulation reduce your home's energy costs by as much as 30%! As a result, proper air sealing and insulation reduces treated air from leaving your home, which increases your comfort. Essentially, proper insulation helps maintain the temperature you want.
Frequently, homes contain minimal amounts insulation (generally required by building codes), but this isn't sufficient or proper insulation. As a result, homes contain:
drafty areas.
energy loss.
increased utility bills.
an overall uncomfortable home.
Insulation works best when air is not moving around or through it, which means it is important to seal air leaks first. Air sealing helps ensure you get the best possible results from your insulation because adding insulation without air sealing limits your home comfort improvements.
For example, in many homes we service, we notice improperly installed insulation. Plus, frequently we notice little to no insulation in the attic. Take a look! Head into your attic and look around; if you can see your ceiling joists, you need additional insulation.
Take Advantage of Our Attic Insulation Offer!
Tired of high heating bills every fall and winter from blasting the heat? Does someone in your family always grab the good blanket? During the summer, do you worry about electric bills due to the A/C? Do you sit by the fan to cool off whenever you get home? Interested in a home project that pays for itself within a year and keeps your home comfortable every season?
For any homeowner considering adding or reviewing their insulation, keep in mind that its cost is often paid for through energy savings in less than a year!
As a result, don't let another winter go by as you and your family live in an uncomfortable home. Snappy is offering Fee Attic Insulation!
FREE Attic Insulation
with any qualifying equipment purchase
*60 month same as cash financing available and cannot be combined with any other offer or used for past purchases
Expires: [date format="F jS Y" timestamp="+7 days"]
Plus, Snappy provides comprehensive home comfort checkups!
As the official Georgia partner of GreenHomes America, our Home Comfort and Energy Checkup pinpoints the sources of high-energy consumption as well as health and comfort issues such as:
air leaks.
moisture build-up.
carbon monoxide infiltration
leaking and contaminated air ducts.
insufficient insulation and much more!
Snappy and our Building Performance Institute Certified Professionals are uniquely qualified to pinpoint sources of wasted energy in your home. All of our Home Performance & Energy Advisors received extensive training at the state-of-the-art-facilities of GreenHomes America.
Not sure if you need or qualify for a Home Comfort and Energy Checkup? Give us a call to schedule a FREE Assessment and let one of our Energy Advisors determine the efficiency of your home.