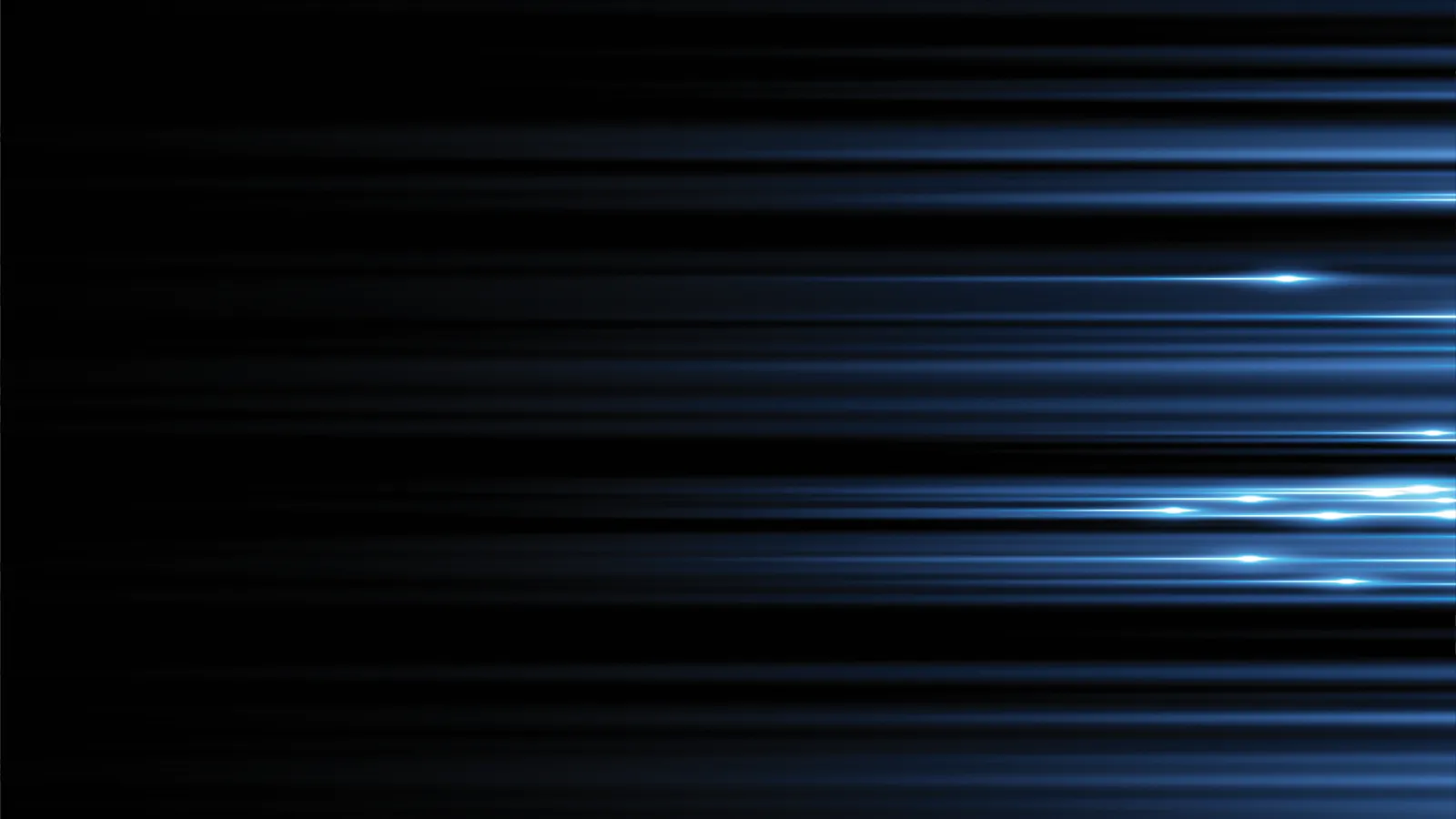 Bathroom Remodeling Services
Is your bathroom beginning to look dull? Why not consider bathroom remodeling services to get you a remodel that's both beautiful and functional too!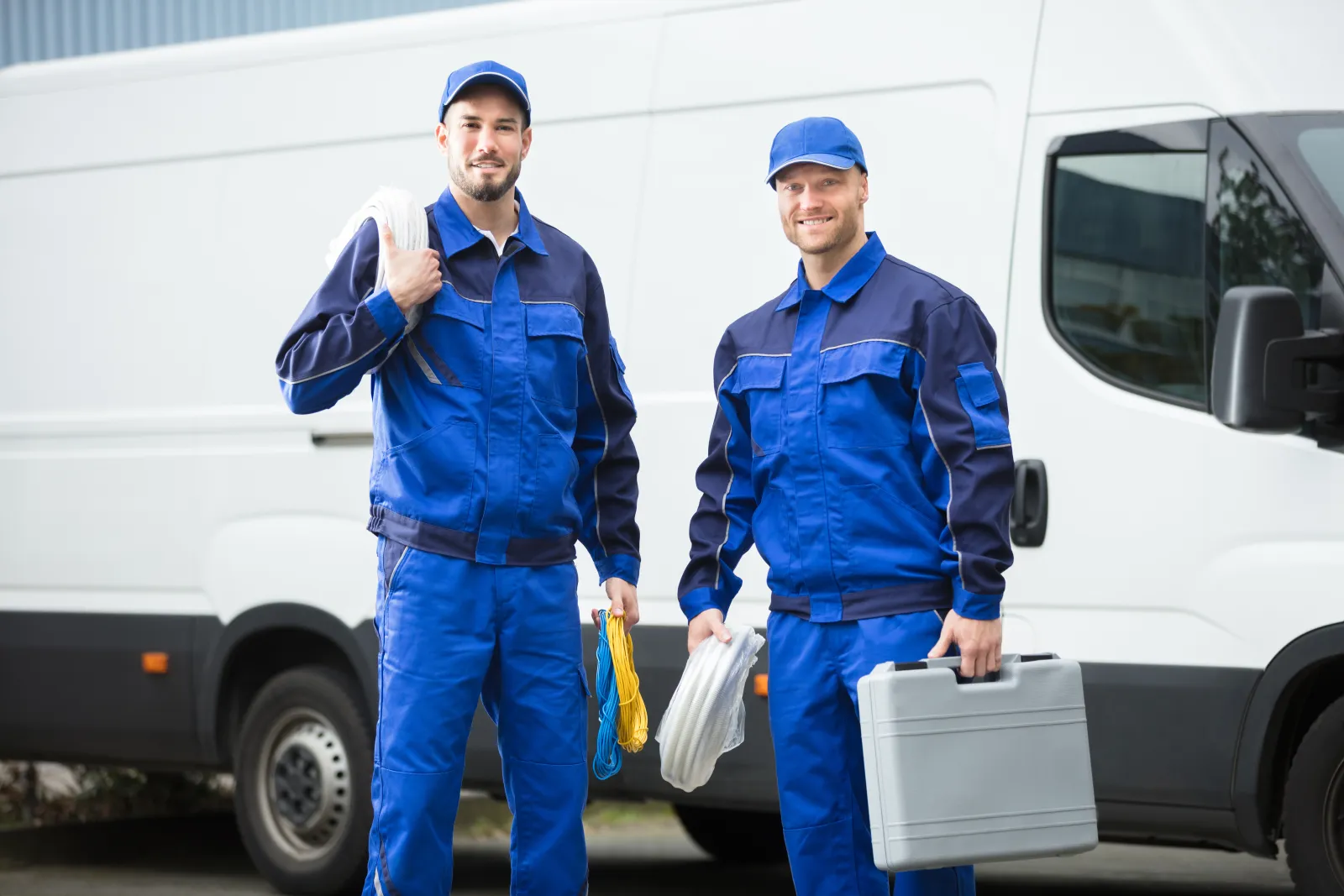 Marietta Bathroom Remodeling Services
Your bathroom is one of the most-used rooms in the house, and over time, things get work and become dated. A bathroom remodel doesn't have to be expensive and you don't even have to do the full bathroom to make a world of difference. Call your local plumbers at Snappy Electric, Plumbing, Heating, & Air for a consultation and find out what they can do for you.
You don't have to put up with a dull looking bathroom anymore. Call Snappy Electric, Plumbing, Heating, & Air in the Marietta, GA area for bathroom renovations and bathroom remodeling services.
Start Saving
Up To $250 OFF
Whole Home Water Filtration
Up to $200 OFF
Water Heater Install
$75 Off
First Time Customers
Schedule Service in 3 Easy Steps
Need To Know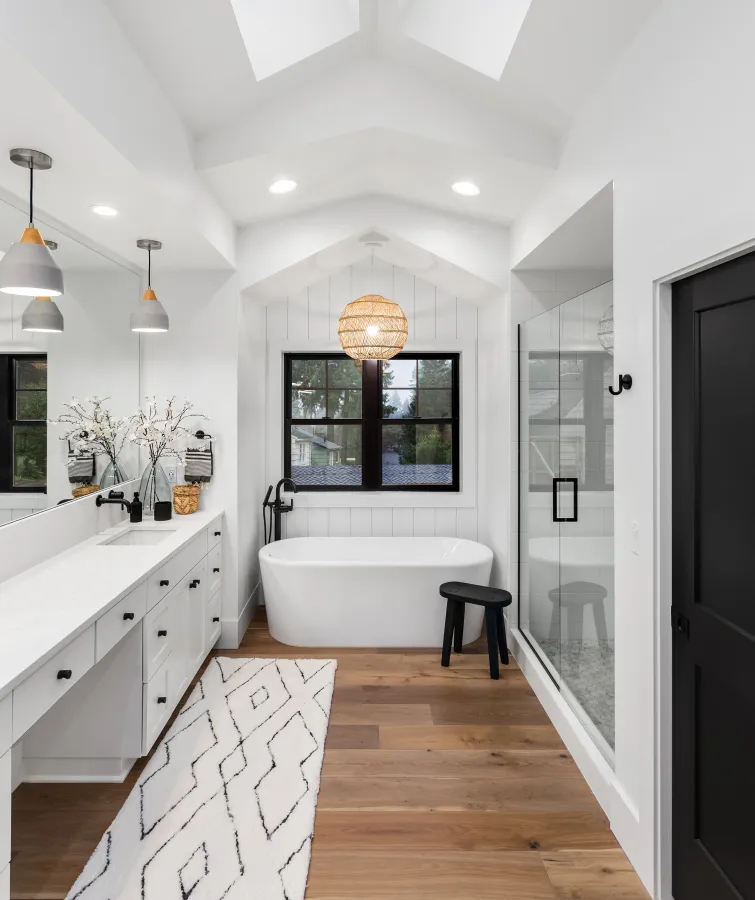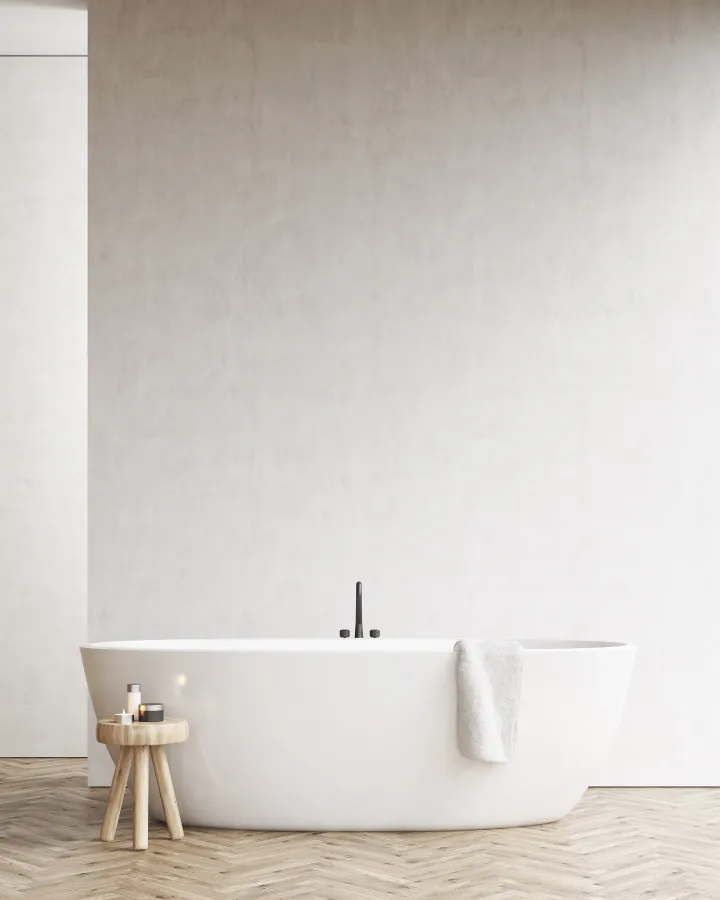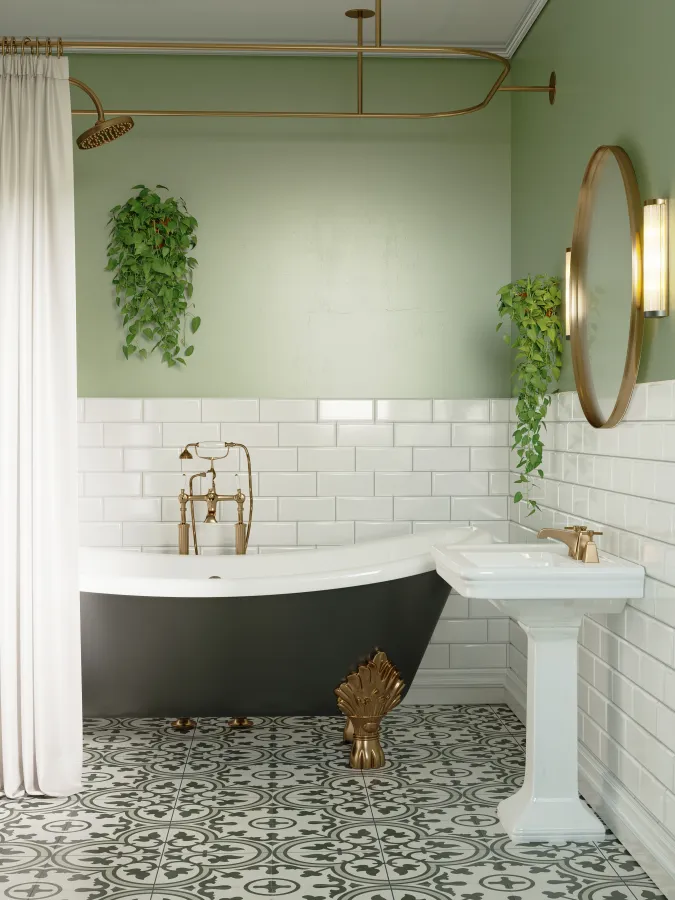 You may have held off remodeling your bathroom because you're worried about the expense, and yes, it can be expensive if you go all out. However, you can remodel your bathroom for less if you follow these tips.
REDUCE THE AMOUNT OF TILE - Tile is very expensive, so if you limit how much you use you can save money. Consider using tile sparingly and only on high-impact areas such as the floor.
DON'T GO FOR GRANITE - A lot of people want granite countertops and who can blame them. However, granite is expensive. Instead, look for neutral colors and creative ways to repurpose things like dressers or other old furniture into your new counter.
PUT IN NEW FIXTURES - If you want to update the bathroom but don't want to go all in, you can save a ton of money simply by updating your light fixtures, sink, towel racks, and showerheads.
Your bathroom renovations contractor will have some great ideas on helping you put together a new bathroom look that will fit within your budget.
Bathtubs get a lot of work and it doesn't take long before they become worn out. Cracks, chips, and peeling grout can turn a once lovely looking tub into a yellow, stained pit that you want to hide from guests. However, a bathtub repair could be all you need to restore your tub to its former glory and make bathtime relaxing and enjoyable again. Here are signs your bathtub is in need of repair.
Fading
Rough Texture
Sticky or Tacky Surface
Cracks
Leaks
Peeling Grout
So, you've decided that you want a new tub, but you don't know what to get. Here are a few things to look out for when shopping for a new bathtub.
SIZE - Make sure there's enough room for you to stretch out and relax
WEIGHT - Make sure your floor can handle the weight of the new tub
MATERIALS - Do you want acrylic or fiberglass or something more exotic such as stone or concrete?
FIXTURES - You can spruce up a plain looking tub with upgraded faucets and fixtures.
See What Your Neighbors are Saying
"This is the second time we've use Snappy Services and we have been very pleased with them. They do great work, are very professional and keep their appointments to the scheduled time."
Allison K.
"This company is top notch! I found them via google and read reviews before booking them. Dennis and Steven were very knowledgeable and trustworthy. Keept me up to date throughout the entire process. Highly recommended. Will use again in the future!"
Nicholas G.
"I have the annual preventative maintenance plan. This time around during the summer checkup I decided to fix a couple of issues with the AC being reported in previous visit. Clyde Goins the technician explained to me without sale pressures the situation. He created the atmosphere of trust and provided many other recommendations. He installed both parts. I highly recommend Clyde and Snappy Electric. A seasoned technician who knows what he is doing."
Ozzie Vilomar